Aramex South Africa's AGS (Aramex Global Shopper) is here. We tested the service. Here are the results and our findings.
Global online retail is still on the rise, year on year for over a decade. During this time, global e-commerce increased by 8.8% into 2017 having reached just over $2.1 trillion in sales. It is expected that total retail sales will reach the $2.5 trillion mark by end of the year 2018.
Locally in South Africa, online retail has shown similar trends to the global market with an increase in online sales. As a result, we're exposed to a wider variety of products and, with the increase in sales, it means distributors are able to bring in new products that haven't previously been sold in the country.
That said, we're still left with a small shortfall of more niche products, especially in relation to geek memorabilia and some rare sneakers. For such products, South Africans often turn to global retailers to meet these demands. Despite the ease of purchasing such products, delivery has been a long-standing issue since complications with the government-run Post Office.
Thankfully, there are options available online that offer simpler delivery from around the world. One such courier is Aramex Global Shopper, one of the largest global delivery platforms. The company has a presence in some 23 countries, which include USA, UK, China, Turkey, UAE, India, Hong Kong, Germany, Italy, Spain, Canada, Malaysia, South Korea and Japan.
We had the opportunity to test out Aramex's services in the lead up to Black Friday, which means we were able to shop a few deals from online retailers in the U.S.
Aramex works by means of signing up for an account and paying for use of their services. To sign up for an AGS lifetime account, it will set you back a reasonable R150 once-off. Once the payment has been made, users then have access to personal addresses in the previously-mentioned 23 countries. These addresses are all personalised automatically once you've setup your account, which means you don't have to manually set these up separately. Generally speaking, the team uses one city in each of the countries they operate in, where they have set up a local warehouse to deal with deliveries.
We had the opportunity to test out Aramex's services in the lead up to Black Friday, which means we were able to shop a few deals from online retailers in the U.S. While South African retailers have recently joined the global discount craze on the first Friday after Thanksgiving, it's still nowhere near as big as it is in other countries. As such, the possibilities to find a good deal was near endless. After finally deciding on the items we wished to purchase, the test of the service officially began in earnest. Part of the test involved the purchase of two items from separate companies in separate cities. This would then give us the best overview of the service, without hitting our pockets too hard on the various sales.
Making the purchase off the online retail stores was a breeze. Using the local shipping address at the New York warehouse, the only question was how we would choose to pay, Visa or PayPal. For the two sites used for the purchases, there was a small hiccup with the formatting of the address provided, but nothing major and which was fixed by the removal of a dash.
Having purchased both items on Friday, 23 November, the shipments arrived a few days later. The first parcel arrived Monday, 26 November, while the second a day later on Tuesday, 27 November. We immediately received an email from Aramex notifying us of the delivery to the warehouse for each.
Making the purchase off the online retail stores was a breeze.
Each of the items then follows a formal process before shipping, which also includes requesting some details about the item purchased, such as the cost, type and original invoice, which can be uploaded onto the order via the Aramex Global Shopper site. This process assists with tax and customs clearances. This part of the process took between one to two days to complete.
As with any part of the process, there are numerous updates on the site where users are able to check on the status. We received notice of the parcel being in transit to the shipping facility and once again once it departed. From the warehouse in New York to reach the local customs at O.R. Tambo International Airport took approximately two days. It took a further day to clear local customs before reaching the local warehouse and another day to reach their dispatch floor to be shipped to us. The process moved along fairly swiftly, only being delayed by the weekend break in between the original purchase and delivery at the warehouse.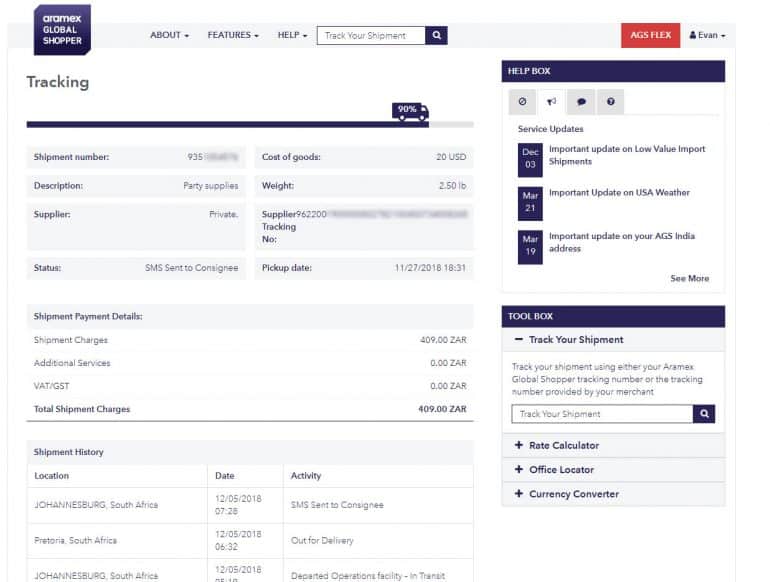 As mentioned previously, there are numerous updates throughout the delivery process, which is great for the most part. It gets a bit annoying, however, when there are constant reminders to make a payment for the shipping. This isn't as straightforward as simply paying the dues and leaving everything to the team to coordinate. Instead, we're also reminded that there may be customs charges before being cleared. Based on some research, most charges relate to specific products, as well as for amounts higher than R500 on the original invoice. Thankfully, both orders placed were below this threshold, but may still have been subject to random checks, etc. at O.R. Tambo.
The amount charged for shipping was R409 for each of the items, with zero customs charges.
Due to the separate purchases made as part of the test, the items had to be shipped as separate orders. The amount charged for shipping was R409 for each of the items, with zero customs charges. Upon checking the feasibility of repackaging the packages into a single delivery, we were informed that they currently don't offer this option due to the large volumes of daily deliveries to and from their warehouses across the globe.
Making the payment was also a simple process, which only required you to log in, view the order, click on the payment option and the system will provide you with a form to complete wherein you're able to choose your payment method.
Payment of the weight of the package is separated into the first 0.5KG, and then an amount for each 0.5KG thereafter. It's worth noting that pricing is based on actual weight, with no additional charges tied to volume, which is often common practice for international couriers. For AGS Flex users, the pricing is calculated per 100g, which makes shipping quite a bit more affordable overall. The AGS Flex option is available at a cost of R1500, which includes a host of additional benefits. This option would make sense for persons who make numerous purchases around the globe and not one or two a few months apart. It's worth pointing out at this stage that shipping costs vary significantly, on the value of the product purchased, its overall weight and also the country from which it is shipped, due to varying taxes and customs charges.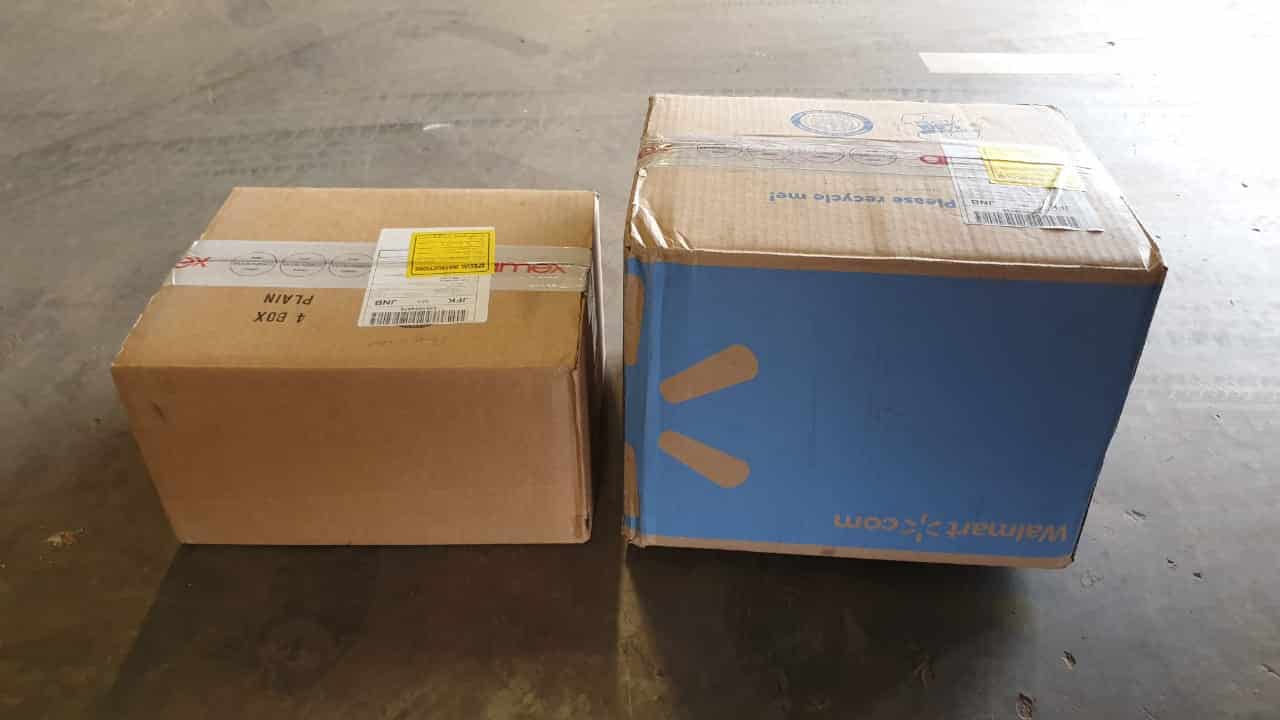 Overall, the ordering and delivery process offered through Aramex Global Shopper was seamless. The various stages of the process were highlighted throughout, so you'd always know where the package was and what would occur next. Apart from the uncertainty of customs charges on the South African side, payments were also fairly straightforward.
There weren't any issues to speak of during the test and we were happy with the delivery times, which took less than two weeks to arrive at our offices, which account for four non-working days over weekends. It would be great if there was an option to repackage purchases from various retailers and have just a single shipment to deal with, but other than that, the service was excellent and highly recommended.
Aramex South Africa: Buy From Around The World And Ensure Shipping
Aramex South Africa is here.
The Black Friday and Cyber Monday waves have hit South Africa. Like in the U.S., local retailers have embraced the discount-shopping phenomena and introduced their own specials for this period. Thanks to the beauty of the internet, you don't need to physically enter the brick-and-mortar stores and go to war with other consumers on the shop floor. All you need to do is click a button and claim your special.
Interestingly, South African online shoppers aren't spending all their hard-earned money with the likes of Takelot, Raru, and Loot. More and more locals are going global and buying from international online retailers. This is where things get a little tricky, however, since not every online store will ship to our shores. In most cases, you'll need to have an address in a specific country or there's no cigar.
Well, not anymore. Aramex South Africa provides a service that'll ensure you can shop wherever you want and still receive your goods on your doorstep. The Aramex Global Shopper (AGS) service allows restrictions to be something of the past. All you have to do is sign up and receive 23 international addresses to use as your forwarding address on international retailers' websites.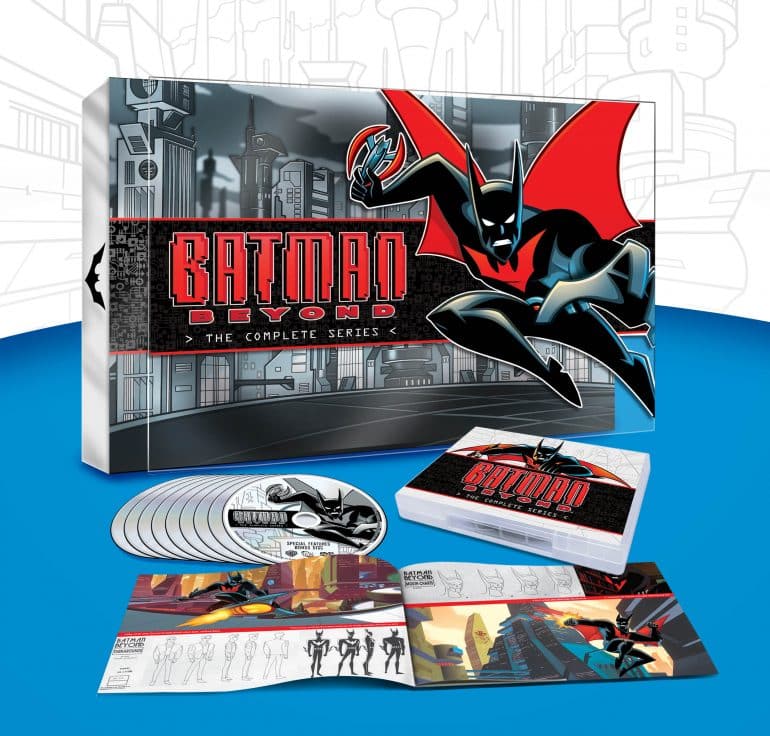 So, let's say you want to get some nifty NECA figurines or the complete set of Batman Beyond from eBay or WB Shop. Chances are that delivery to South Africa isn't available. So, all you'd need to do is enter one of the addresses at checkout and the parcel will be delivered to that location, which is an Aramex warehouse. Aramex South Africa will recognise it as belonging to you and then ship it to South Africa – yes, Aramex itself will ensure it gets to you, not another courier company or the post office. Best part? It takes about 6-10 days for delivery, which is even more impressive than some of our own local online stores.
Now, we get it. You're probably worried about all the hidden costs and how you'll have to get another bond to pay for your shipment. If you're doing business with AGS, there are no hidden costs and everything is made available to you upfront. There's a Rate Calculator on the home page where you can calculate what your delivery will cost you. The transaction is worked out by the cost of the item from the retailer, the shipping charges to the Aramex warehouse, shipping charges to South Africa, and import duties and VAT if applicable. Additionally, AGS only charges a shipping rate according to the actual weight – not volumetric weight. This is one of the reasons it's able to offer lower shipping charges.
If you're worried about your goods arriving in one piece, you can also take a look at the AGS Protect Service, which covers your shipment against any loss or damage that may occur from the Aramex hub to final delivery.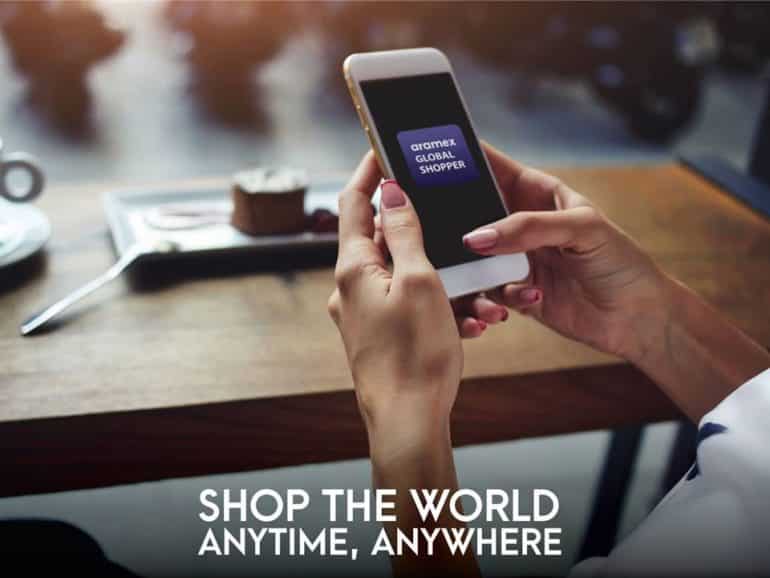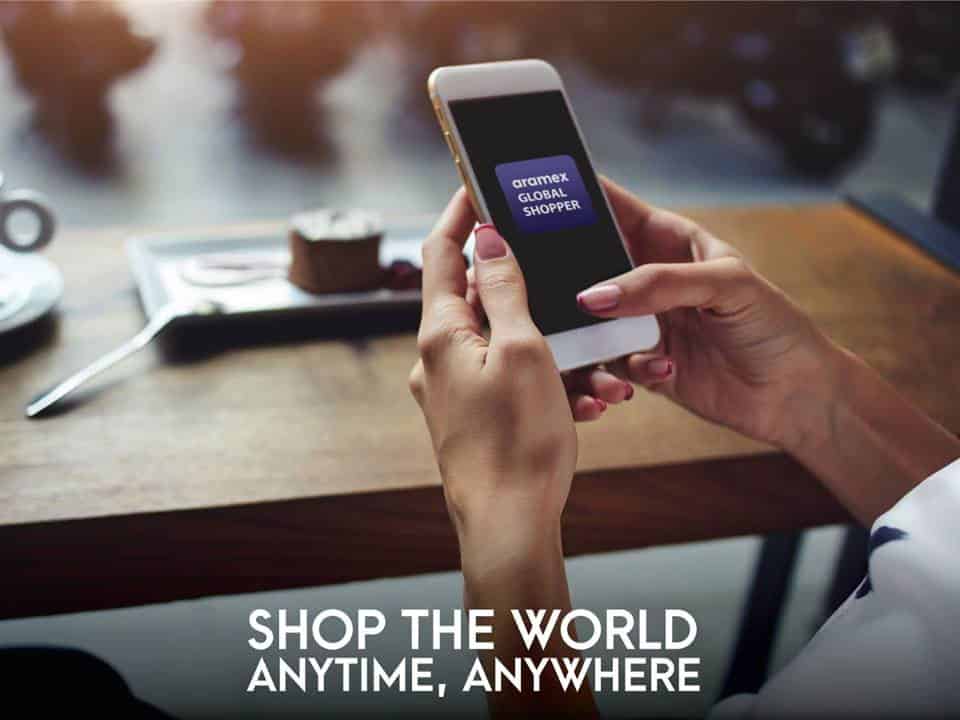 For those of you who are like us and are overly suspicious about tracking the delivery, the AGS app is available and allows you to: monitor your shipment from the Aramex hub to its final destination, receive push notifications about the status of your order, access your AGS account details, and find your nearest AGS office in the world.
Regular shoppers will also be happy to know that AGS has a special service called FLEX, which works out to roughly R1500 per year. It offers an abundance of special features and services, and will work out cheaper in the long run if you're bringing in a lot of shipments into South Africa. So, if you like all that seasonal DC and Marvel gear at Hot Topic, you can now bring it in several times a year and show off to your pals.
AGS is ready to hear from you and willing to help. So, if you're unsure about anything or have any questions, please call 011 4573000 or drop an email to jnb@aramexglobalshopper.com. There's no longer any excuse for you to not feel like a true global citizen, so get shopping and let Aramex Global Shopper handle the rest!
On a side note, we do have the responsibility to warn you about SARS' new rule that people who bring in more than three import consignments per financial year will need to apply for an importer's code. We recommend that you contact SARS directly to find out more information and the exact requirements.