Season 6 of Netflix's Cobra Kai — the crown jewel in The Karate Kid franchise — is more than just another instalment in the saga—it's shaping up to be an era-closing magnum opus, and, thankfully, its grand finale promises to be the biggest season yet. Series creators Josh Heald, Jon Hurwitz, and Hayden Schlossberg have crafted a narrative that transcends mere homage. And this isn't no mere conclusion either; it's a seismic shift set to recalibrate the entire series landscape. Twitter has been buzzing, a whirlwind of fan elation and nostalgic sorrow, ever since the news broke about this final showdown. But exactly how will Cobra Kai Season 6 conclude? Well, fans have a few interesting theories.
RELATED: Could Jaden Smith Show Up In Cobra Kai?
The Curtain Call
For the creators of the show, mapping out the fates of iconic figures like Daniel LaRusso (Ralph Macchio) and Johnny Lawrence (William Zabka), as well as emerging stars like Miguel Diaz (Xolo Maridueña) and Samantha LaRusso (Mary Mouser), has been a matter of immense pride.
It's been a five-year odyssey of high school drama, nostalgic rekindlings, and, of course, karate. The dynamic Miyagi-verse has been fluid, constantly spawning fresh challengers who interlace their narratives with the old martial arts champions. The endgame, however, isn't about merely tying up loose threads. Instead, all the story arcs are heading to a dramatic ending that will prove to be "mind-bending". That means plot twists, high-stakes drama and even possibly the death of a few beloved characters.
As has always been the case, just when you think you've got Cobra Kai's future mapped out, the rug is pulled from under you. With Terry Silver behind bars, enter Kim Daeun and Mike Barnes, each claiming a 50% slice of the Cobra Kai pie. The stakes? A cloak-and-dagger struggle for the true stewardship of the Cobra Kai legacy. Concurrently, Crease, the series' eternal villain, is on the brink of a potentially redemptive climax in Season 6 of Cobra Kai. And word on the street suggests that there could be a cataclysmic act that could ultimately redeem the beloved anti-hero/villain.
RELATED: Cobra Kai – Who's the Better Fighter: Daniel or Johnny?
Everything We Expect To See In Cobra Kai Season 6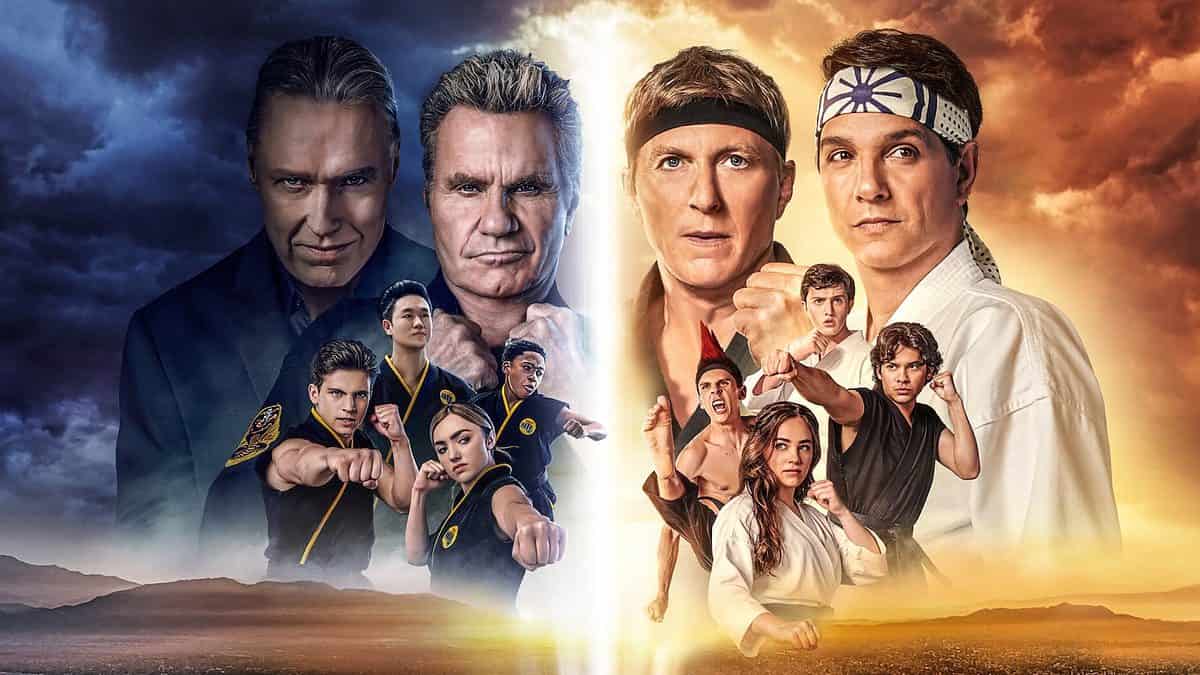 As Eagle Fang and Miyagi-Do spring back to life, their pupil flag-bearers gear up for the ultimate Sekai Tai Kai showdown. Miguel, Hawk, and Samantha epitomize the core principles of their respective dojos, but Robbie's lurking presence as a possible Cobra Kai or Miyagi-Do torchbearer adds layers of complex family drama, reminiscent of Shakespearean tragedy.
Whispers within the fandom suggest that we might be treated to a comeback from Next Karate Kid's Julie Pierce, played by Hilary Swank. Though commitments might keep her off the mat, her potential return adds fuel to the speculative fires about the tournament's outcome.
For Johnny and Danny, this final season in The Karate Kid universe (which is based on the original story by Robert Mark Kamen) is a transformative odyssey — gone are the days when they were just high school rivals. Plus, they're not just dojo senseis anymore; they're mapping out their own destiny. A watershed moment is on the horizon, possibly marking the passing of the Miyagi-Do legacy—a symbolic denouement to an era.
Again, Netflix's Cobra Kai Season 6 is positioned to be not just a curtain-closer but an existential reckoning. A reckoning that navigates the taut strings of the past, the flux of the present, and an unwritten future that will indelibly mark its place in contemporary TV lore. I think we can all agree that it's going to be epic!
5 Things We Want To See In The New Season:
Johnny officially starting a family.
One last flashback of Mr Miyagi — happy with Daniel.
A redeeming story for Kreese.
Johnny becomes the leader of the Cobra Kai Dojo again.
Miguel must win the Sekai Taikai.
RELATED: 3 Cobra Kai Spin-Offs We'd Like to See
Cast Expected To Return
From main characters to the newest additions like Kenny Payne (Dallas Dupree Young) and potential returns like Chozen Toguchi (Yuji Okumoto), this final chapter seems prepped to deliver on its promise: Cobra Kai never dies.
Daniel LaRusso played by Ralph Macchio
Johnny Lawrence played by William Zabka
Amanda LaRusso played by Courtney Henggeler
Miguel Diaz played by Xolo Maridueña
Robby Keene played by Tanner Buchanan
Samantha LaRusso played by Mary Mouser
Eli "Hawk" Moskowitz played by Jacob Bertrand
Demetri Alexopoulos is played by Gianni DeCenzo
John Kreese is played by Martin Kove
Tory Nichols played by Peyton List
Carmen Diaz played by Vanessa Rubio
Terry Silver played by Thomas Ian Griffith
Kenny Payne played by Dallas Dupree Young
Oona O'Brien as Devon
Alicia Hannah-Kim as Kim Da-Eun
RELATED: Cobra Kai Season 6: 8 Shocking Events That Will Change Everything!
The Cobra Kai Season 6 Release Date
As the countdown to Cobra Kai's upcoming season heats up, the fanbase is buzzing with anticipation. Though the sixth season was initially slated for filming in the sizzling summer of 2023, Hollywood's labour woes—the Writers' and Actors' strikes—have knocked the schedule off balance, pushing the release window to a tentative late 2024 or even 2025. The showrunners have sealed the scripts, and while everyone is thirsting for those fresh episodes, the strikes have tossed a wrench into the production machine. Depending on how quickly the gears can grind again, we could be diving back into the dojo late next year or, at worst, the year after.
The Netflix series' official pitch lays it bare: "Karate Kid's Johnny Lawrence and Daniel LaRusso may have matured since their high-school days, but don't get it twisted—their rivalry is as fierce as ever." A timeless feud reignited in a modern arena, it's this evergreen clash that's had us gripped since day one.
So, whether you're team Lawrence or LaRusso, brace yourselves. The conclusion of Cobra Kai is about to kick off, and it promises to be a face-melting showdown for the ages.
Tell us, are you excited for Netflix's Cobra Kai Season 6?