If you ask fans what their favourite Zendaya movies and TV shows are, you'll probably get very different answers. Still, it seems almost impossible to believe that Zendaya made her feature film debut just five years ago. The young actress has taken Hollywood by storm, leading a new generation of starlets that have garnered the love of audiences everywhere.
To commemorate Zendaya's success, we made a list ranking 10 of her most iconic roles in movies and TV.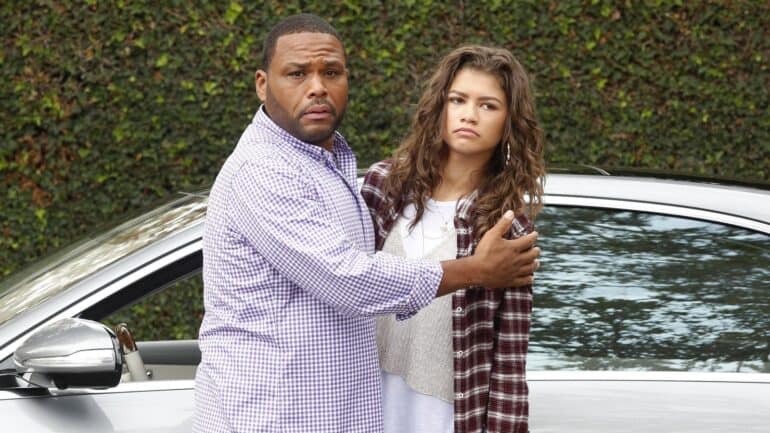 10. Shake It Up (2010 – 2013)
Before making it big in Hollywood and achieving international success with the MCU movies, Zendaya rose to popularity with the preteen audience thanks to Disney Channel shows like 2010's Shake It Up. In this show, Zendaya shared the limelight with her lifelong friend, Bella Thorne.
The TV show revolved around Rocky Blue (Zendaya) and CeCe Jones (Thorne): two Chicago girls with dreams of becoming professional dancers. The show is pretty much what you might expect from your usual Disney Channel show, including all of the silly shenanigans that younger audiences love. More importantly, however, is that it was proof for talent scouts of Zendaya's undeniable comedic skills.
9. K.C. Undercover (2015 – 2018)
Continuing with the trend of Disney TV shows, K.C. Undercover stars Zendaya as a young tech prodigy that finds out that both of her parents are spies. This prompts her to try and join the family business, much to the dismay of the whole family.
Again, K.C. Undercover is one of those shows that might not be all too enjoyable for older audiences, but there's no denying that it had a huge impact on Zendaya's career. It was during her time in this show that the opportunity to co-star in an MCU movie was presented to Zendaya, so K.C. Undercover could very well be considered her last "small" role before she joined the ranks of Hollywood royalty.
8. Smallfoot (2018)
Zendaya has also delved into the world of voice acting for animated movies, and Smallfoot is proof that she's great at doing that. A severely underappreciated film, Smallfoot takes the story of bigfoot and turns it upside down, featuring a Yeti that is convinced that the so-called "humans" actually exist.
The film is a cute adventure flick that holds the distinction of not having an antagonist at all – something that's pretty rare in any film. Don't let the over-the-top cartoony visuals deceive you: Smallfoot is definitely worth a watch.
7. Black-ish (2014 – 2022)
Black-ish is a show that explores the social and racial dynamics in modern America, focusing on a wealthy black man that moves his entire family to a rich white neighbourhood, leading to frequent struggles with identity and stereotypes – all played for laughs, of course.
Though Zendaya only has a small role in the TV show as a girl called Resheida in a few episodes, her name was already a high-profile addition to the show, which in turn helped bring Black-ish to a larger audience.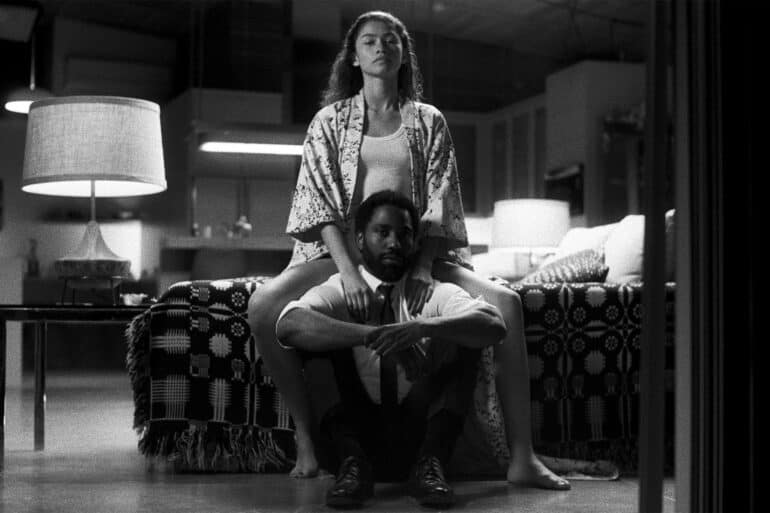 6. Malcolm & Marie (2021)
One of Zendaya's most recent movies, Malcolm & Marie is an excellent demonstration of how far the young actress has come as an achieved dramatic performer. The movie is about a young couple of a filmmaker and an actress that finds that their relationship might not be as idyllic as they thought.
This might be one of the most "adult" roles Zendaya has ever tackled, and some critics weren't too pleased with the age difference between her (23) and her co-star, John David Washington (35.) Whatever's the case, it's always a bit shocking to see some high-profile teen actors like Zendaya jump into these kinds of roles, but it's also something inevitable in the entertainment business.
5. The Greatest Showman (2017)
Proving her versatile acting chops, Zendaya tackled the musical genre the very same year she entered the MCU. The Greatest Showman tells the larger-than-life story of P.T. Barnum, and how he created one of the biggest musical spectacles the world had ever seen.
Zendaya shared the screen with fellow Disney Channel star Zac Effron in this movie. They both play a couple in the film, and Effron has joked that kissing her has been the best kiss he's had in his acting career. Granted, he also said that of the kiss he had with Dwayne Johnson in Baywatch, so better take that piece of trivia with a grain of salt.
4. Spider-Man: Homecoming (2017)
Perhaps one of Zendaya's most pivotal roles, playing MJ in the MCU version of Spider-Man has opened up the gates to international stardom. Homecoming is the first solo entry for Spider-Man into the larger MCU, and it helped establish the character and his allies that would become integral to the plot of the movie's sequels.
Though many believed that Zendaya was going to play a new version of the iconic Mary Jane, it turns out that the MJ in the MCU movies is a completely different character (or was she?). Homecoming was also the very first feature film role for Zendaya.
3. Euphoria (2019 – Ongoing)
Zendaya's acting in Euphoria might be what sets this TV show apart from the rest of the series like it. The actress plays Rue Bennett: a recovering drug addict who navigates the troubled life of an outcast. The show is very hard to stomach, and the subject matter might definitely be a bit too crude for some viewers, but there's no denying that Zendaya steals the show here.
The show earned Zendaya her first nomination for a major award, which concluded in her being the youngest actress to ever win an Emmy Award for Outstanding Lead Actress in a Drama Series.
2. Dune (2021)
Fans of the young actress were a bit let down by how little screen time Zendaya has in the 2021 sci-fi epic Dune. At just 10 minutes, Zendaya's Chani might seem like a minor character, but die-hard Dune fans know that the character is destined to do great things in the upcoming movies.
One of the reasons why Zendaya was cast as Chani has to do with the amazing on-set chemistry she had with co-star Timothée Chalamet. This will prove essential in the movie's sequels – if the books are anything to go by.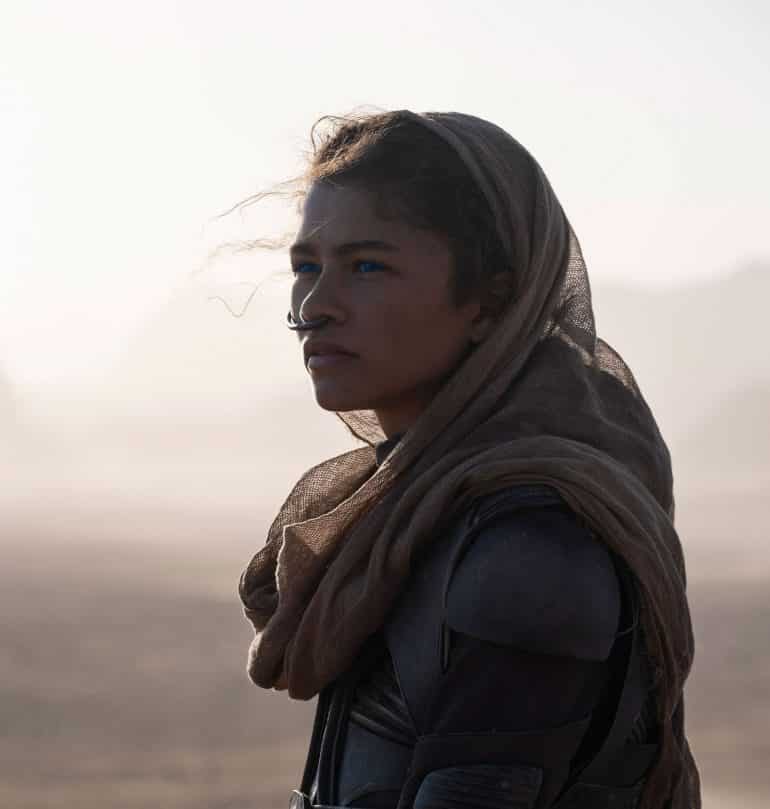 1. Spider-Man: No Way Home (2021)
No Way Home is a movie that needs no introduction. The latest entry in the MCU's Spider-Man franchise has proved to be one of the cinematic universe's most successful and beloved films, and also one of the most pivotal moments in Spider-Man history. Tom Holland and Zendaya return as Peter Parker and MJ, in a movie that sees their relationship affected in perhaps some unmendable ways.
While the future of the series remains uncertain, fans have shown immense support for Tom Holland and Zendaya's chemistry on-screen – not to mention the actor's affectionate relationship outside of it. Zendaya was simply born to play this role, and No Way Home has been undoubtedly MJ's strongest moment in the series so far.
What do you think are Zendaya's best movies and TV shows?