Recent images of the armour that Lex Luthor would have worn in another Zack Snyder Man of Steel movie have surfaced. They have everyone talking about the unseen connections that Snyder was drawing in his universe and that he had designed a whole universe we never saw. So from having many other superheroes connected to the Kryptonians, and going a little off-script from what the comics have shown, here is a new theory about Zack Snyder's Krypton and Lex Luthor in the DCEU.
RELATED: Wonder Woman Was Half Kryptonian In The DCEU?
Zack Snyder's DCEU Was Already Designed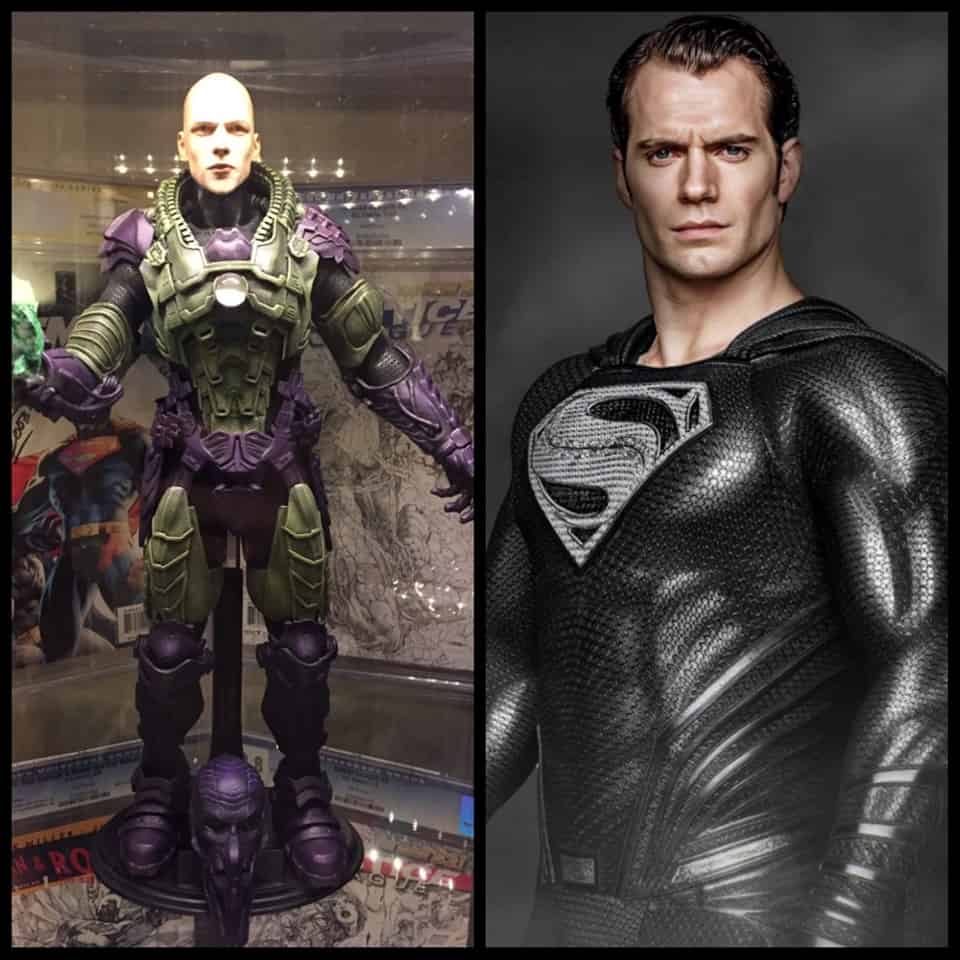 A recent post from the Facebook page El Geek de Acero highlighted an official image of Lex Luthor in his armour with the following caption: "#ZackSnyder knows what he's doing. Or have you never noticed that this official #WBD armour is based on Kryptonian armour? Not only is he styling like #GeneralZod's, but the helmet is similar. That happens when you have already designed a complete universe and you are not telling lies like a mythomaniac" (translated to English).
If you are an avid comic fan, you will have seen the villainous Lex Luthor in a green and purple Warsuit like this before, specifically in Action Comics #544, which has been named one of the last great Pre-Crisis DC stories. In the story, Lex turns from his life of crime and lives on a planet called Lexor that worshipped him as a hero. However, when Superman eventually comes looking for Lex, the two engage in a battle that destroys the planet, only strengthening Luthor's hatred for the Last Son of Krypton.
This image of Lex's armour has a distinctive Kryptonian design that had fans curious about Zack Snyder's DCEU and the plans he had to connect the rest of the DCEU to Krypton.
RELATED: Zack Snyder and Russo Brothers Discuss a Darker Justice League
Theories About The DCEU Connection to Krypton
It has recently come out that Zack Snyder had planned to make Wonder Woman Kryptonian, something that goes against most DC comics out there. While the connection there might not make sense, a commentator on the El Geek de Acero post shared an interesting theory.
Giorgioybeto shared, "So Zack Snyder's classic Lex Luthor pre-crisis armour was gonna relate to Lex taking that technology from General Zod's Kryptonian armour… Just like Doomsday already established in the comics that he is a primitive Kryptonian they connected him to being General Zod resurrected as a Frankenstein monster…"
"It's taking concepts and narrative canon from comics to combine them in the DCU movie adaptation."
The comment talks about the plan to make the Gods of Olympus Kryptonian aliens, including Wonder Woman (the daughter of Zeus), which wouldn't have been an excellent idea, according to fans. Another funny comment stated, "We're all Kryptonians now, thanks to Snyder."
Jokes and funny comments about Frankenstein and Kryptonians aside, Snyder had many more plans for the DCEU than we ever saw. For example, there might have been a connection between Lex Luthor and the Kryptonians that would have been explored if he had ever had the chance to make another Man of Steel film.
RELATED: Michael Shannon Asked Zack Snyder's Blessing To Play General Zod Again
UPDATE: It seems that the above design was from a fan-made project and is not an official/leaked image from production.
TL;DR
A recent Facebook post by El Geek de Acero highlighted Zack Snyder's designs for the DCEU that we never got to see in action.
Lex Luthor's Warsuit seems to have been designed with Kryptonian elements, making people wonder about Luthor's connection to the Kryptonians.
With recent information about Zack Snyder's plans to make many more super-powered individuals Kryptonian, fans are curious about who else could have been a part of those plans.