After doing some digging around, one site claims to have discovered the actor who was supposed to play Green Lantern in Zack Snyder's Justice League.
Green Lantern was supposed to be in ZSJL
Zack Snyder's Justice League debuted on HBO Max just over a week ago. While the film has certainly seen great success since its release, there is no doubt that its journey onto our screens has been a tumultuous one.
Just recently the director revealed that he originally intended to include a John Stewart Green Lantern cameo in his Justice League movie and had already shot the scene in his driveway last year with "an amazing actor" playing the character.
Unfortunately, Warner Bros. forced him to remove the scene from the film because they had their own John Stewart plans and so the heroic green superhero was replaced with The Martian Manhunter instead.
Snyder never did reveal the actor he had chosen to play the role of Stewart, but FandomWire now claims to have learned who would have appeared as the character had those scenes been given the greenlight.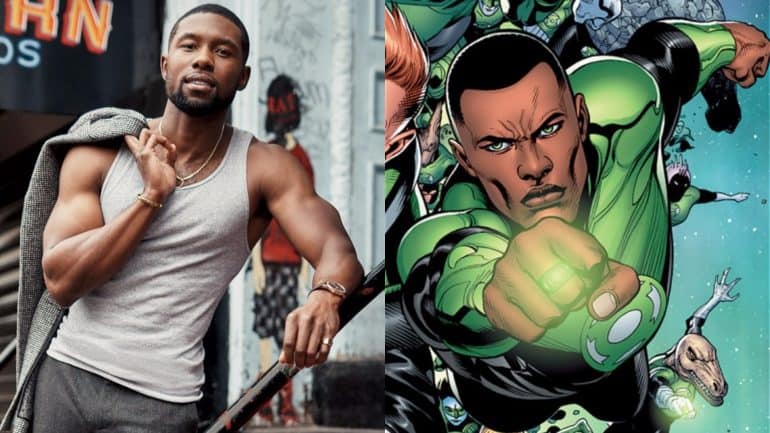 Trevante Rhodes as Zack Snyder's Green Lantern
According to the entertainment news website, Trevante Rhodes is the "amazing actor" Zack Snyder cast as Green Lantern. This does not come as much of a surprise as Rhodes was actually rumoured to be playing the African-American superhero back in 2017 – although Rhodes did deny the rumours when asked.
The 31-year-old actor could have definitely made a great Green Lantern if Justice League 2 were still in the cards (or if WB would have allowed the scene to be included in the film).
He has the right look and the acting chops to pull off the part. In fact, many may know Trevante Rhodes for his strong performances in films like The Predator, 12 Strong, and Bird Box, but his most notable performance was definitely that of Chiron Harris in the Oscar-Winning feature Moonlight.
Sadly, WB has made it very clear that they will not continue with Zack Snyder's vision for the DCEU and are looking to go in another direction.
Hopefully WB will consider Rhodes for their own John Stewart plans.
What do you think of Zack Snyder's choice to play John Stewart Green Lantern in Justice League? Would you like to see Trevante Rhodes as the next Green Lantern? Share your thoughts in the comments below.