In pop culture, the Joker is arguably one of the most heavily re-invented characters of all time. While the Clown Prince of Crime is usually required to have green hair and face makeup, everything else can be adapted to suit the tone of the project and the actor playing the role.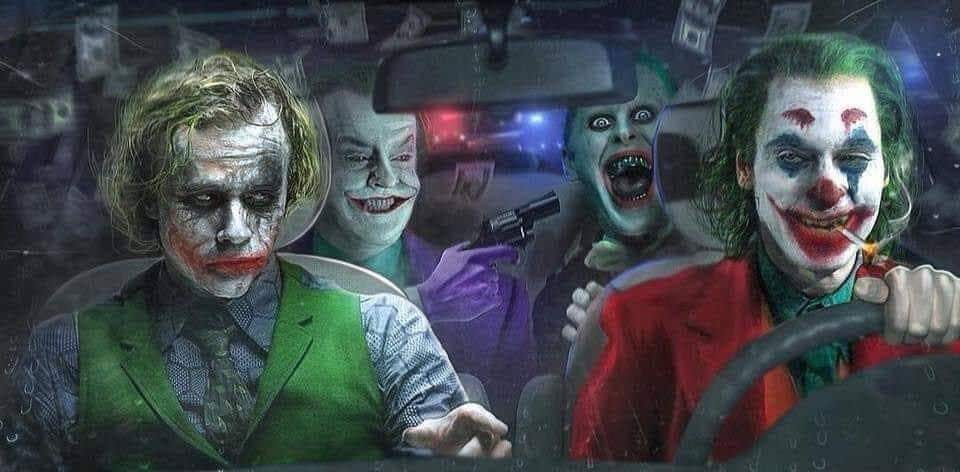 From Jack Nicholson's slightly comedic take to Joaquin Phoenix's portrayal of a man tormented by his inner demons, each on-screen version of Joker has been very different from the last. In 2016 Jared Leto went to extreme lengths to get into character for David Ayer's Suicide Squad, but his adaptation was maligned by viewers and critics alike.
However, now that Leto will be reprising the role for Zack Snyder's Justice League, the actor will be hoping that his interpretation of the iconic Batman villain will be better received the second time around.
The Joker's inclusion in the Snyder Cut is a pretty big deal as the character did not appear in the original movie. Leto joined the film's reshoots in October, along with Ben Affleck, Henry Cavill, Gal Gadot, Ray Fisher and Amber Heard.
Details of exactly how the Joker will fit into the story are still a mystery, but we do know that he'll be very different from the version we saw in Suicide Squad.
Zack Snyder made the revelation during a recent interview on Beyond The Trailer.
"I wanted to, of course, honour what had been created with him because I thought it was really cool. But also… some water has gone under the proverbial bridge between when last saw we saw Joker in this sort of appearance. He's a road-weary Joker. I guess that's a way of saying it."
The director also described the first conversation he had with Leto about returning to the role.
"It was cool. That process between an actor and a director and talking about what they want to do. I don't want to violate that trust but I will say that he was really gracious with his entertaining my idea and I told him it was a thing that I felt like, even when I was working on Justice League in London, I felt like was an inevitable course that the movie had to take."
"When I told him, this was a thing that I had been kicking around in my head for quite a while, I felt like he just kind of warmed up to the idea, that it was kind of an inevitable thing that kind of had to happen. I am grateful and forever in debt to his kindness for doing it."
Zack Snyder's Justice League will be released in four one-hour instalments on HBO Max in 2021. The studio is also working on a distribution plan for countries where HBO Max isn't available.
Are you excited to see Zack Snyder's version of Joker in the upcoming Snyder Cut of Justice League?
You can watch Zack Snyder's full interview with Beyond The Trailer below.