Zack Snyder has revealed the release date for his version of Justice League (The Snyder Cut) on HBO Max.
The director made the unofficial announcement during a friendly exchange with a fan on the social media platform, Vero. This is how it all went down…
When a fan named Thiago Kesseli jokingly said that every copy of 2017's Justice League should be destroyed, Snyder responded by saying…
"I understand and of course respect your feelings and I just hope I can wipe that Version out of existence with what you see in March."
The news spread like wildfire, with screen-grabs of the mini conversation making their way onto every social media platform in a matter of minutes.
Zack Snyder has confirmed Zack Snyder's Justice League will debut on HBO Max in March! pic.twitter.com/MnoIvmVEfe

— Reviews by Brooks (@brookstweetz) December 17, 2020
Zack Snyder's Justice League will have a much darker tone than the original and features a screenplay by Chris Terrio from a story by Snyder and Terrio.
After the death of Superman, the story follows Bruce Wayne as he enlists the help of his newfound ally, Diana Prince, to face an even greater enemy. Together, Batman and Wonder Woman find and recruit a team of heroes (Aquaman, Cyborg and The Flash) to protect the world from Steppenwolf and his army of Parademons – who seek the three Mother Boxes.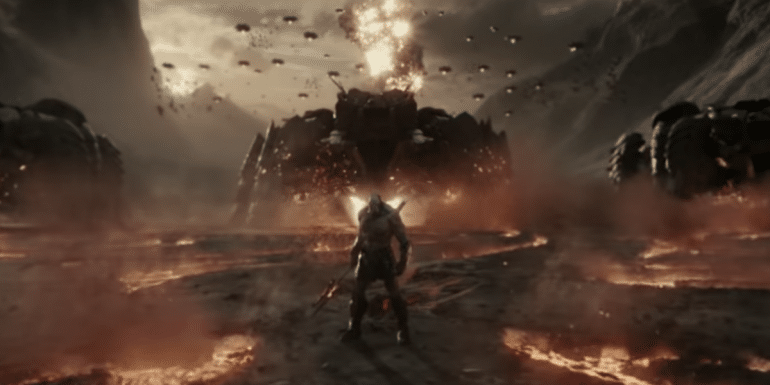 The movie stars Ben Affleck as Batman, Henry Cavill as Superman, Gal Gadot as Wonder Woman, Jason Momoa as Aquaman, Ezra Miller as The Flash, Ray Fisher as Cyborg, Jesse Eisenberg as Lex Luthor and Amy Adams as Lois Lane. Along with the original cast, Jared Leto is back as Joker and Joe Manganiello is returning as Deathstroke.
Although an exact date is still unknown, March 25th would be the perfect day to release The Synder Cut since it also marks the five-year anniversary of Batman v Superman: Dawn of Justice.
Zack Snyder's Justice League will be released in four one-hour instalments on HBO Max. The studio is also working on a distribution plan for countries where HBO Max isn't available.
Are you excited about the release date for the Zack Snyder cut of Justice League on HBO Max? Let us know in the comments.