Deadpool and Shazam? The characters don't seem to have anything in common. However, Zachary Levi believes otherwise.
RELATED: Has Zachary Levi's Shazam Been Chopped From The DCU?
Deadpool is one of the most exciting and strange characters in the MCU. His mental instability allows him to happily break the fourth wall and subvert movie norms. Yet, at the same time, all of it makes total sense, and instead of breaking the film's immersion, it adds to why we love him. Deadpool is unique, and people have been trying to make comparisons. The closest most people have managed to get is Deathstroke. However, the two only share ability similarities and Slade Wilson shares none of the fun insanity we can see in Wade Wilson. I mean, it's just too easy to compare the two, even though their names are similar!
However, Shazam! actor Zachary Levi thinks that he has cracked the code, saying that his superhero character Shazam is "basically" the Deadpool of DC.
RELATED: Fans Believe Shazam 2 Humour Is Far Too Goofy, Director Responds
Zachary Levi Says Shazam is the Deadpool of DC
On multiple occasions, Shazam! actor Zachary Levi has mentioned that he believes that Shazam is the Deadpool of DC, going on to talk about the similarities between the two characters. During an interview with SFX Magazine, he mentioned that he fully believes that his character is DC's answer to the MCU's Deadpool. He shared that he loves what he can do with the character, saying he gets to be "the most subversive of all the DC characters," and described the similarities.
"Deadpool gets to sit outside of it and comment on it all and have fun with it all – obviously in a more R-rated, mature way. We do the same thing, just a little more family-friendly!"
Levi has often expressed his appreciation for being able to play, what he believes is one of the most exciting and entertaining characters in comicdom, alongside other great characters.
Shazam is a fascinating character because he has these extraordinary abilities while still being a teenager at heart (and in reality).
"Most heroes are adults, and they're mature, brooding, and all of these things."
Levi went on to talk about how Shazam is so interesting because he is balancing the fact that he is a kid, still trying to learn about life, how to drive, getting into university, etc. ("Let alone being a superhero.") The paradox created through this instance of complete opposites is a "really fun, interesting, enjoyable sandbox to play in."
Is that enough similarity to justify comparing Deadpool to Shazam? Still, there is probably an equal amount of fun in playing these two characters that sit just outside the norm of what superheroes are usually expected to be like.
RELATED: What Happens When Billy Batson Actor Asher Angel Is Too Old To Be A Kid? How Will He Transform Into Shazam?
Shazam! Fury of the Gods Coming Soon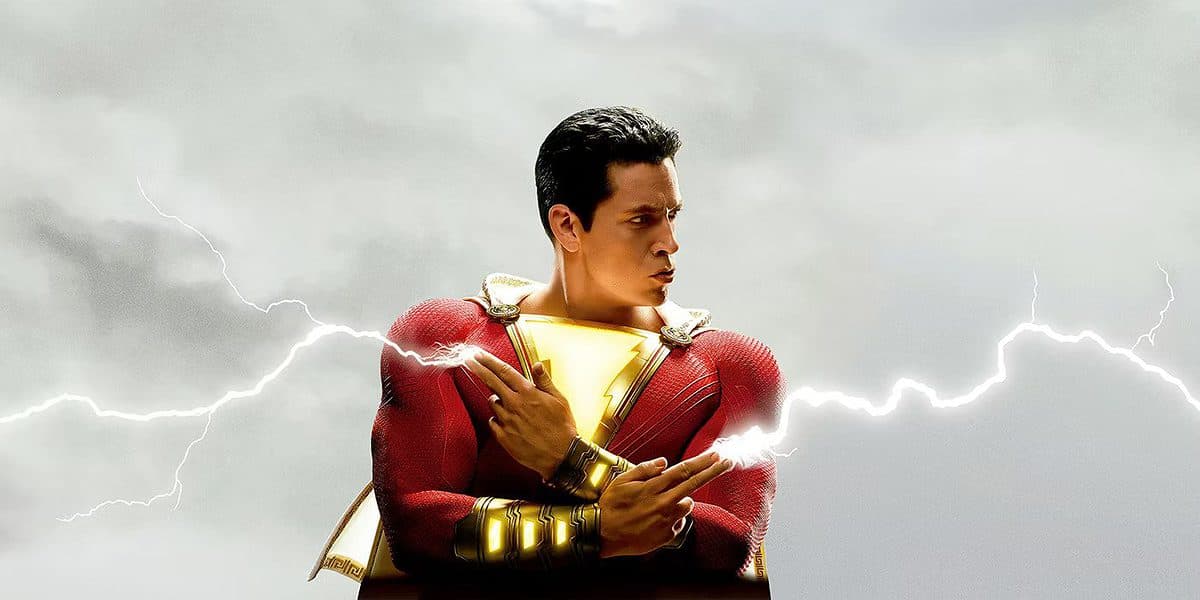 Zachary Levi has been talking to many magazines and the press, preparing for the imminent release of Shazam! Fury of the Gods on the 17th of March 2023. Levi is once again reprising his role of Shazam, while Asher Angel is reprising his part of the teenage alter ego of the hero, now a little older than in the first movie.
Director F. Sandberg has returned to the director's seat for the movie, bringing the screenplay by Henry Gayden and Chris Morgan to life. Peter Safran has produced the film, the new co-CEO of DC Films, alongside his co-head James Gunn, working together to usher in a new era of storytelling for the DC Universe.
RELATED: Watch The Shazam vs Superman Animated Clip That Inspired Man of Steel
Do you agree that Shazam is DC's answer to Deadpool?