You've got your card protectors, your playmat and all the accessories a Duel Master could ask for. Now, you are just left with building your actual Yu-Gi-Oh TCG deck. But where do you start?
Here are a few tips on how to begin your journey to becoming the ultimate Duel Master.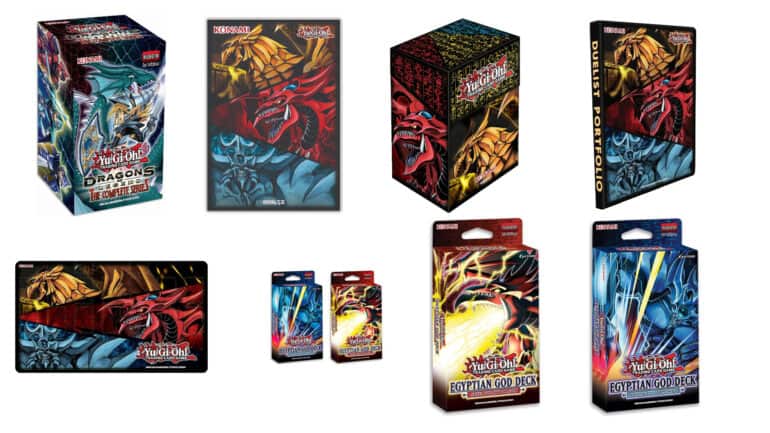 Your Yu-Gi-Oh TCG Decks
Decks in Yu-Gi-Oh consist of the Main deck, which you start your first of three matches off with, and your Side deck, which are cards you can swap in during the second and third match. Decks are made up of Monster cards, Spell cards and Trap cards.
A Yu-Gi-Oh TCG main deck contains between 40 to 60 cards. And although you might think that more might be better, there are times when the old adage of less is more actually rings true. One of the biggest mistakes new Duelists make when starting is trying to use as many cards as possible when building their deck.
Those familiar with the Yu-Gi-Oh TCG will know that during a match each card you draw counts. The more cards you have to draw the less the chances of drawing the card that you need. In some cases, it is a lot more beneficial keeping your deck lean and focused rather than bloating it with hordes of cards.
Monsters, Traps and Spells
A good rule of thumb for starting is to have at least 12 – 18 monster cards in your deck, depending on the size of your main deck.
Although it might be tempting to pack your deck full of high-level monsters, be aware that a monster you can't summon is useless at the end of the day. The higher the monster level, the more difficult it can be to summon. Ideally, you'd want the majority of your monsters to be a lower level, so you can get them on the field quicker, and only have a few high-level monsters to help you deal the final death blow to your opponent.
Spell cards are mostly there to help get you out of a tough spot or to break the flow of your opponents turn. Most players tend to have around 10-15 spell cards in their deck. There are spell cards that buff your monster's attack and defence, spells that instantly destroys monsters and so much more.
As you can probably guess, it is important to choose spell cards that not only compliment your deck but also work in sync with your monsters.
Trap Cards, are dastardly little cards and mostly help to disrupt your opponent's careful planning. Most decks usually contain between 6-10 of these cards.
As a rule of thumb, as a new player, it is best to include Trap cards that can prevent attacks, negate summons and negate your opponent's spells and traps. Trap Cards can also help fill in the weak points you find in your deck and help iron out any issues you might have.
Decide How You Want To Play
A big part of the Yu-Gi-Oh TCG is customising your decks around how you want to play. There are many archetypes to build your deck around. Whether you like to beat your opponent to a pulp using the most powerful monsters or you like to see your opponents squirm by using spells and traps to break the flow of their game, how you choose to play is up to you.
It is important to note that cards that have similar names work well together. So It will be beneficial to decide which cards will complement your playstyle and start with those. Having said this, a good Yu-Gi-Oh deck also needs to be somewhat flexible and be able to work in most situations.
No matter how much homework you put into building your deck, the only way you'll know how well your deck performs is by playing other opponents.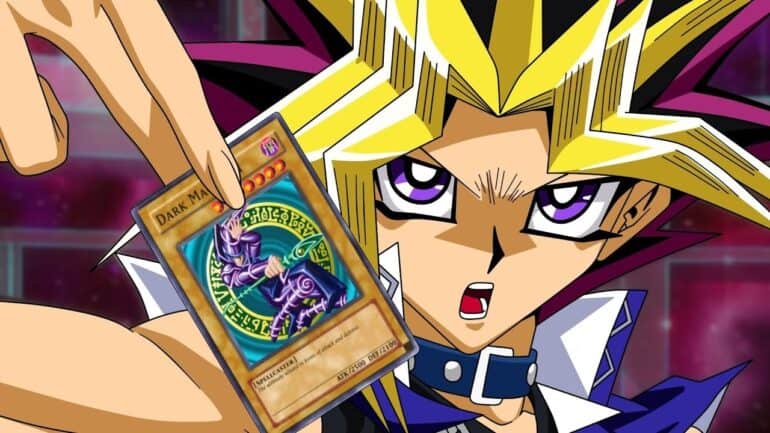 The Don'ts
Although the main aim of playing the Yu-Gi-Oh TCG is to just have fun, there are a few things that many new players should steer away from.
First off, don't be afraid to experiment. You never know if your brand spanking new deck works unless you try it out. Experimentation is part of the fun, and tweaking your deck until it plays just like you want it to can be just as enjoyable as winning matches.
Don't get cocky just because you have more life than your opponent left. It is quite easy for an unsuspecting player to be caught off guard and for an opponent who seems to be lagging behind to end up beating you. Remember, you only win once your opponent's life points reach zero, until then all bets are off.
Don't stick to one playstyle. As mentioned versatility is important when playing the Yu-Gi-Oh CCG. Try out different playstyles. Who knows you might just discover that you like screwing with your opponents more than beating them to a pulp.
Don't be afraid to ask.  This is probably one of the most important don't out there. If you don't ask, you won't learn. My experience has been that the Yu-Gi-Oh TCG community out there are more than happy to help newcomers. All you have to do is ask.
As tempting as it might seem, don't build your deck according to the anime. Although some of the decks used in the show seem powerful, remember, these were created with the explicit reason of being entertaining, not necessarily winning real-life matches.
For more information on Yu-Gi-Oh TCG, visit solarpop.co.za.