You Season 3 is around the corner, promising more shocking moments that'll have us glued to our screens. Make no mistake about it, Joe Goldberg (Penn Badgley) is the most toxic character on TV, but the audience simply can't look away from his latest obsessive game. Though, you do have to wonder if Joe isn't secretly Dan Humphrey from Gossip Girl's new alias.
In case you didn't follow the original teen drama series, Dan was revealed as the person behind the Gossip Girl website, where he'd expose secrets about his friends and family. After the revelation, everyone forgave him for trying to ruin their lives and they all lived happily ever after… Or did they?
There are too many similarities between Dan and Joe, apart from the fact they're played by the same actor. And You Season 3 could finally address this. Both are unassuming characters that lurk around in the background. They're charming to the people they meet, but neither of them stands out in a group. However, the deeper you dig into their psyches, it's evident that they do crave an abnormal amount of attention—and will do anything to get it.
Joe is a total stalker, watching and inserting himself into people's lives. He obsesses and researches his victims, intentionally placing himself at the right place and right time. While he defends his actions under the pretence of love, he's a dangerous individual as his behaviour has shown. He'll make sure he worms his way in, no matter what. And judging by the latest trailer, he'll be up to his old tricks in You Season 3 again.
Dan is no saint either. He saw Serena van der Woodsen from a distance and realised he needed to find a way into her world. So, he played mind games and devised the Gossip Girl plan to make sure he could get closer to her. Doesn't sound much different from what Joe does, right?
Even more terrifying is how Dan and Joe are sociopaths. Dan had absolutely no problem destroying his friends and family to get what he wanted. He took cyberbullying to a whole new level and watched on as lives unravelled and people were left broken. All because he wanted an in to the Upper East Side and Serena's life.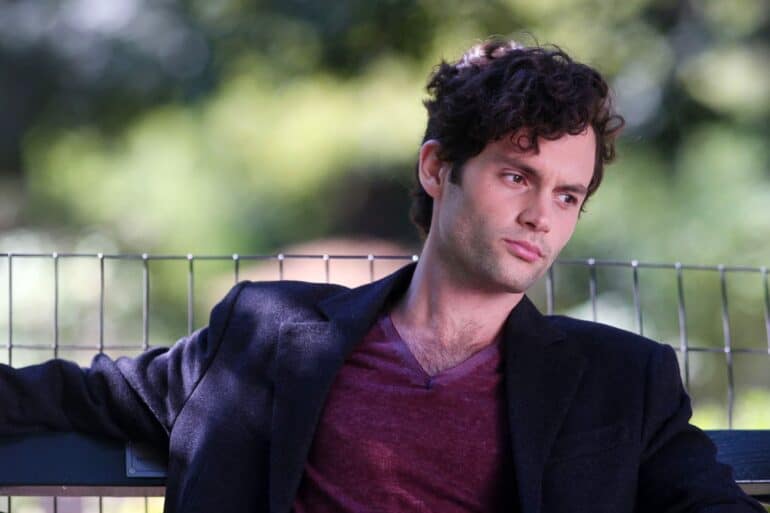 Joe takes it to a new level, being unafraid to murder if he deems it necessary. Also, look at how he's capable of pretending to be happy with Love in You Season 3, when he was prepared to end her at the tail end of last season. How did he manage to flip a switch like that so quickly?
It all makes sense that Joe is Dan who's started a new life away. While Joe discusses his tragic past of being left behind at an orphanage, can anyone truly believe anything that comes out of his mouth? He's lied before, so it's entirely possible that he could be making up this new persona now.
Who knows, maybe You Season 3 will finally prove that Joe and Gossip Girl's Dan are the exact same person.
Tell us, do you think You Season 3 will reveal any ties to Gossip Girl? Let us know in the comments section below.