Across the multiverse, Apex Lex speeds through time and space. His mission is to sift through alternative versions of himself. Does Apex Lex want them to join team Doom or does he want to eliminate these alternate Lexes because they might pose a threat to his plans?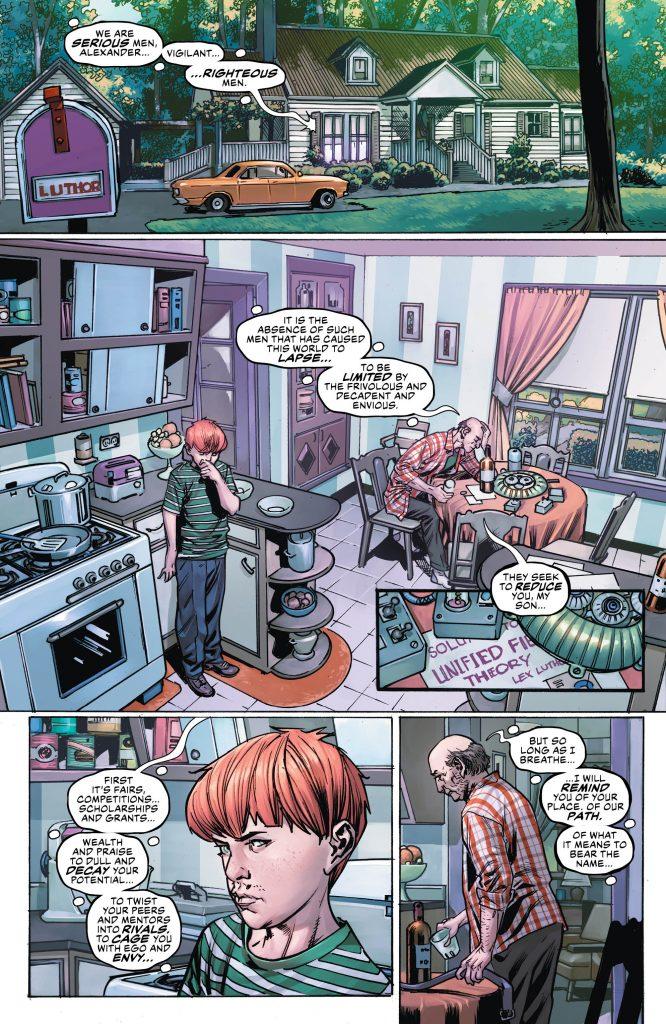 With Apex Lex, the iconic character has been taken to extremes. In this Year of the Villain one-shot, Lex Luthor's insane genius is given special focus by writer Jason Latour.
Luthor goes to different Earths, past and future, judging if these alternate versions of himself are worthy of the Luthor name. These doppelgangers are often at odds with Apex Lex, challenging him, questioning his motives.
Various versions of Lex Luthor make for interesting 'what if' scenarios. It's more of an exploration of the character than a story. Apex Lex sees the virtues and goodness of his alternates as weakness. You wonder if confronting Lexes on other Earths is to erase Apex Lex's hidden doubts and insecurities.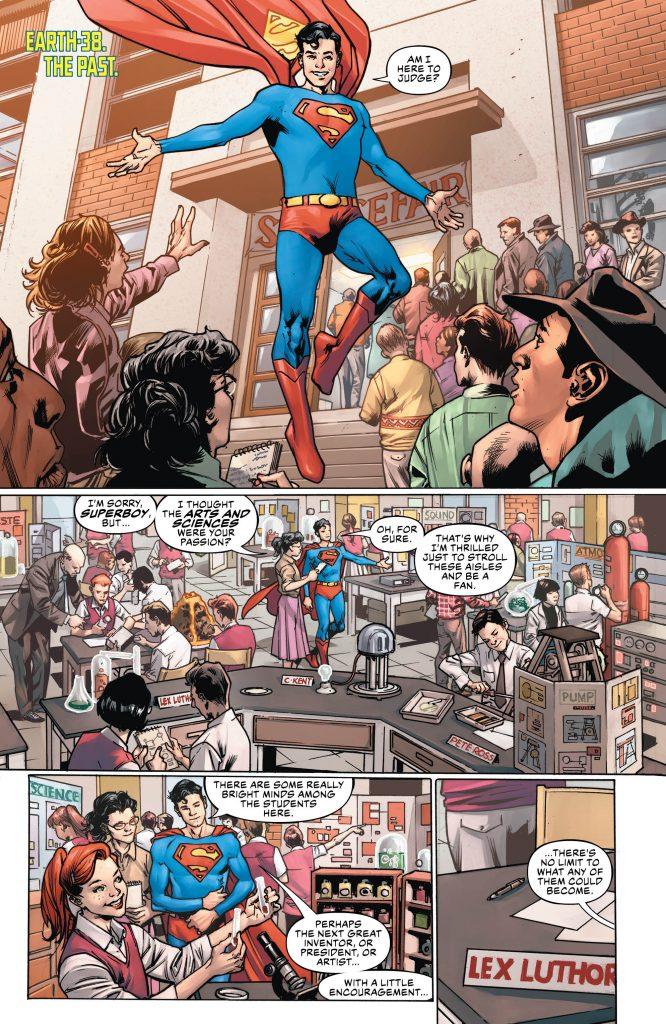 Bryan Hitch's pencils render characters with precision and smoothness. He uses heavy contrasts between light and shade, sometimes giving faces and anatomy a stiffness and lack of movement. It looks great for still, full-body images but can render facial expressions lifeless and cold, almost like a sculpture instead of a living, animate being. This small gripe aside, his work is tops and is greatly lifted by Tomeu Morey's colours. Morey has an excellent balance of tones and hues. The colour palette and blending on the splash depicting a destroyed Metropolis is fantastic.
The Review
Lex Luthor: Year Of The Villain #1
An entertaining introspection into the world of Lex Luthor.