I wonder who this Yakuza 6 review is actually for. The title of this game does have a "6" in it, meaning that there were at least five entries before this one (and in actual fact, even more in this case). People that bought numbers 1-5 will probably get this one no matter what for the sake of completion, and people who have never played the series are unlikely to get into it with this being their first entry. Well, for the two or three people still listening at this stage, please allow me to do the best job I can anyway in elucidating this matter for you.
Yakuza was, until the previous release in the series, a fairly niche series in the West, with a bigger fandom in Japan. For fans, it was a combination of the narrative and setting that drew them in – the plot focuses on the interplay and politics and violence between different Yakuza gangs in Japan, through the eyes of the series lead protagonist, Kazuma Kiryu.
… The plot focuses on the interplay and politics and violence between different Yakuza gangs in Japan…
Although the plot could be a bit soap-opera-y at times, people were drawn to it for its cinematic-like qualities. The setting was also unashamedly Japanese, and you could run around the streets of Tokyo and engage in Ramen-eating, Karaoke, and a bunch of other fun local activities. Gameplay was of the beat-em-up form: Kazuma would roam around the street, and get attacked either in groups or in one-on-one situations with more powerful foes. You could punch, kick, combo and pick up local objects as weapons in a fairly free-form style of fighting.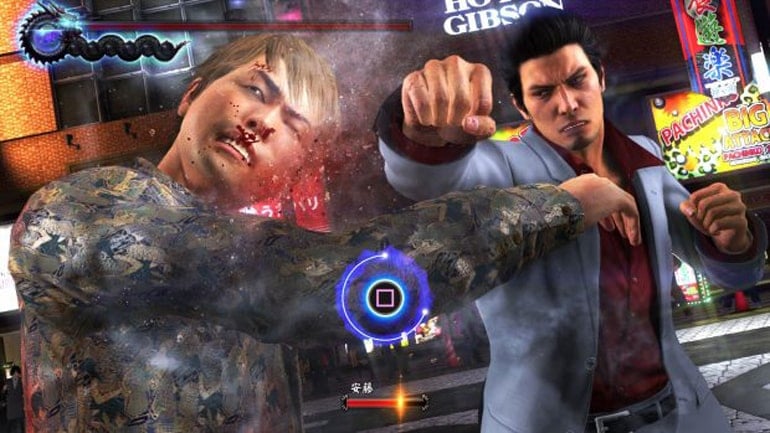 Yakuza 6 both improves some aspects of this formula and weakens others, and it will be up to you to decide if the scales go enough in the direction you care for. The game is the first in the series designed exclusively for the PS4 generation of consoles.
… You only get one playable character (Kazuma) in Yakuza 6…
You get two city areas to explore – Kamurocho (a district in Tokyo) and Hiroshima. These areas are smaller than other city areas in previous titles, but they are more detailed and distinct. The loading times have also been reduced so that you can wander in and out of interiors and exteriors at greater speed. Battles no longer have any loading form and will be engaged with on the street in a natural manner. The list of mini-games has been reduced, but the ones that are here are fairly fun – a Cat Café quest, a baseball coaching game, karaoke, a gang squad management minigame, and so on. There are also fairly wacky and distinct side quests to mix up the tedium.
As opposed to previous titles, you only get one playable character (Kazuma) in Yakuza 6, and he only has one fighting style. The playable character limitation I approve of, as it is his story, but the fighting style reduction means that battles can often get a bit boring as you go on.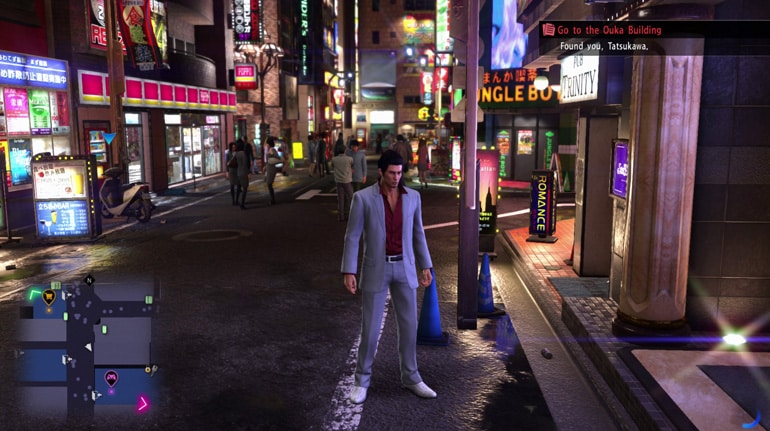 I suppose I should talk about the plot now. It is one of the better plots in the series, and without giving any spoilers away, concludes Kazuma Kiryu's story, and is worth playing for that reason if you are a fan of previous titles. Yakuza 6 does a good job of catching you up to speed – there are both text summaries of previous games, but to be honest the opening video sequences are about an hour long with 2 minutes of gameplay in between, and by the end you will understand the stakes and what Kazuma's goal is, even if you don't know who all these characters all. Some side characters were under-utilized from previous games, and your favourite may not show up.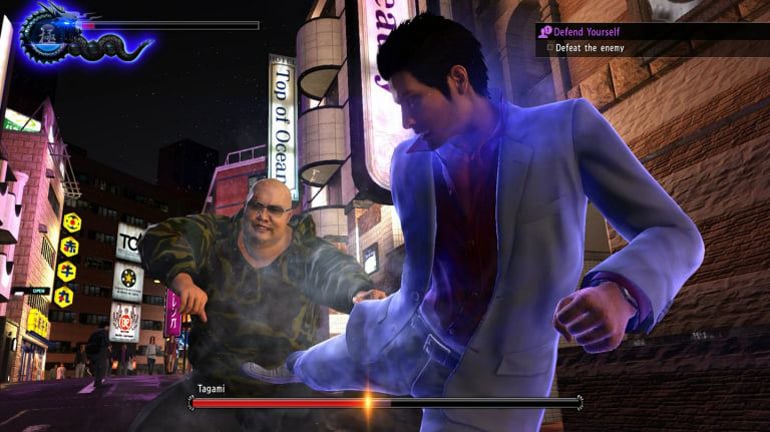 In short, Kazuma has willingly gone to prison for three years, so that he can live with his adopted daughter Haruka, without the stigma of being a yakuza. Unfortunately, during the time he was imprisoned, Haruka has gone missing, and Kazuma upon release must play detective in locating her before he can finally retire in peace to the orphanage he has set up. Playing detective for Kazuma it seems involves hitting people a lot until they tell him what he wants to know.
The narrative of the game is strong…
In my mind, you will be disappointed if you expect Yakuza 6 to be a grand massive conclusion to the franchise, with huge battles and conflicts that push the envelope. In many ways, it is a coda; an epilogue. There is a larger conflict that emerges, but for the most part, this is Kazuma winding down and settling down with one final push to gain his peace. The narrative of the game is strong, and although the cut-scenes are long, for the most part, they are enjoyable.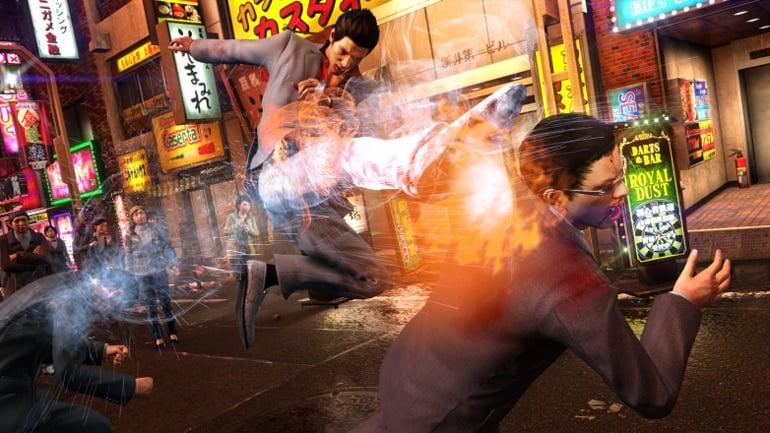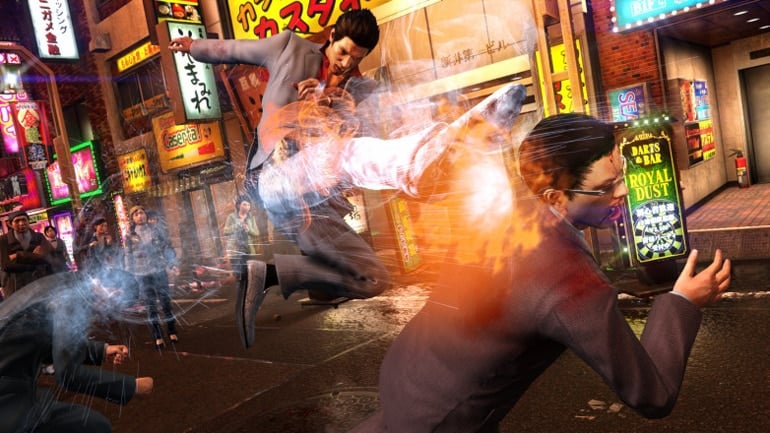 Yakuza 0, the previous title in the series, was probably a better game, based on gameplay terms. However, when you consider Yakuza 6 as the culmination of Kazuma's story and place it within that context, The Song of Life is a far more comprehensive entry into the series. I would recommend that even if the fighting bores you a bit, keep at it because the narrative payoff is worth it at the end if you allow yourself to get invested.