If you're looking for options to improve your home through smart technology, Xiaomi can cover quite a large portion of your requirements through its product lineup. Over the past six months, we've featured a wide range of products from their portfolio. This includes everything from connectivity in your smart home to simplifying your daily routines from cooking to cleaning. To add to the previously mentioned products, the brand also has you covered when it comes to streaming. The range of Xiaomi streaming products makes it easy to centralise your home entertainment while also being able to add additional features to your smart home.
RELATED: Choosing the Best Xiaomi Robot Vacuum For Your Home
Streaming has quickly become the norm for many households, not just in larger international markets but also in South Africa. Being able to connect to each of your streaming apps and enjoy a world of entertainment at your fingertips has never been easier. In fact, a number of users have selected to ditch the conventional decoder and dish setup for their homes, not only removing the initial installation costs but also removing any additional liability on another device as a point of failure.
The benefits of switching to streaming services are great, providing a broader base of entertainment while also being able to add educational content for your kids. While there are many options for your streaming, Xiaomi has simplified your search by offering two products that will suit your budget and feature set. Selecting the best option for your household has never been easier, with two powerful yet affordable options.
RELATED: Xiaomi Smart Home Appliances Are Here To Change Your Life Forever
Xiaomi TV Box S 2nd-Gen (PFJ4151EU)
Now in its second generation, the Xiaomi TV Box S 2nd-Gen offers great entertainment performance with 4K Ultra HD resolution for detailed and vivid picture quality. These visuals are further enhanced with support for Dolby Vision® and HDR10+, bringing crisp and realistic images to life on your TV.
While many Smart TVs do offer 4K streaming resolution, they're often let down by inadequate apps that reduce their visuals to a 1080p resolution. With the Xiaomi TV Box S 2nd-Gen, users are guaranteed 4K visuals across most of their streaming apps for enhanced performance. The device offers great options for amazing brightness and contrast with its HDR support while also further enhancing your audio performance with the likes of Dolby Atmos® & DTS-HD Audio for a cinematic feel in your living room.
The device includes a Quad-Core CPU, which delivers great performance when traversing the menus and integrating to a wide variety of apps from your TV. And when it comes to your viewing, it includes a high-performance GPU to take all the fuss out of 4K streaming, enhancing much of your visuals on your TV. Other features include dual-band Wi-Fi and Bluetooth 5.2 support for further integration into your home network and devices. With its Google TV operating system and its Google Assistant built-in, it opens a wide range of options to streamline your experience.
The Xiaomi TV Box S has a retail price of R1,199, making it extremely affordable, given its features. It is available online at Takealot, Incredible Connection, HiFi Corp, Game and Makro, and various brick-and-mortar stores across the country.
Mi TV Stick (PFJ4098EU)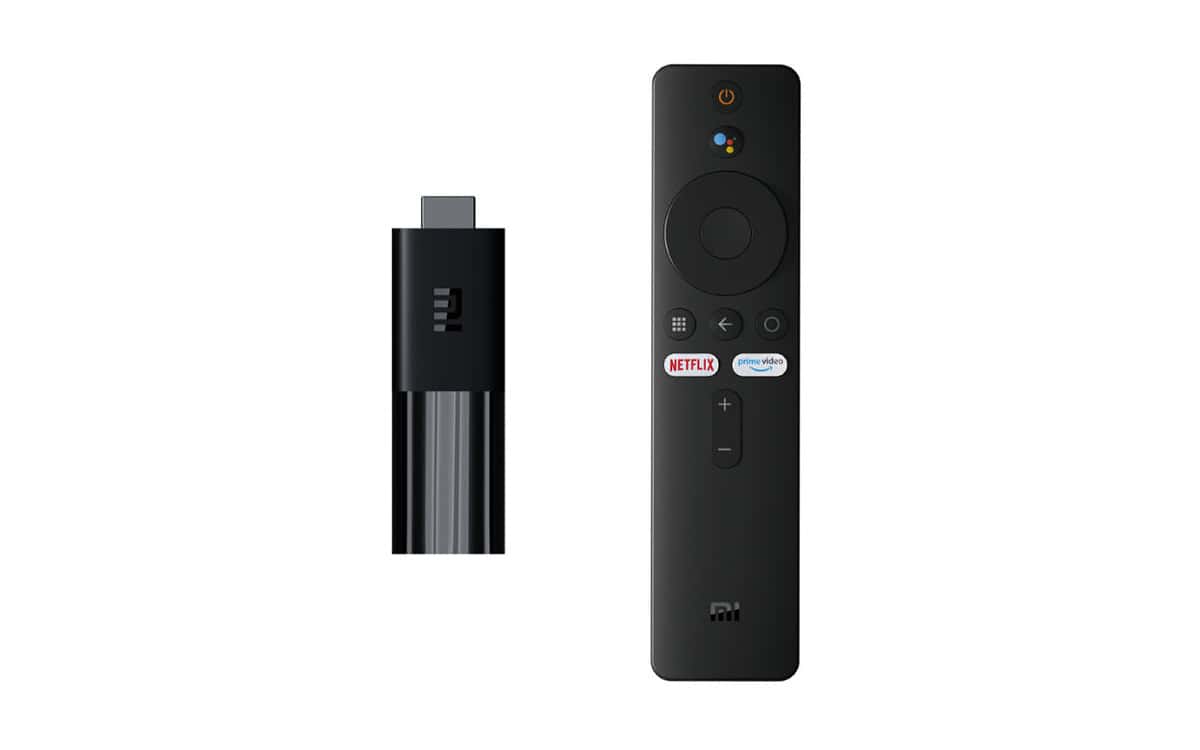 If you're looking for more subtlety when it comes to your streaming device, then look no further than the Mi TV Stick. It weighs less than 30g and plugs directly into your HDMI source. It is small enough to fit into your pocket if you require to move your streaming options around frequently while also tucking away neatly behind your TV away from view.
The Mi TV Stick is powered by Android TV 9.0, which supports both Google Assistant integration along with Chromecast for connectivity from your smartphone or laptop. Setup is concluded in three easy steps to get you up and running, with a host of pre-installed apps for immediate streaming entertainment. This includes YouTube, Netflix, Amazon Prime and the like.
Users can stream their favourite shows in 1080p HD while also enjoying support for DTS and Dolby audio. Users can enjoy themselves with realistic stereo surround sound with various features for full immersion.
The Mi TV Stick is available for R949. It is also available at a variety of online retailers, including Takealot, Incredible Connection, HiFi Corp, Game and Makro
RELATED: Connecting Your Smart Home/Office with Xiaomi Mesh Solutions
Another benefit of incorporating the Xiaomi streaming devices into your ecosystem is the potential to integrate all the existing Xiaomi products into a single entry point. With the likes of the Mi Home app and its integration with Apple and Google assistants, users can control their smart homes directly from their living rooms or bedrooms from the TV.
Having a smart home has never been easier with the range of Xiaomi smart home products to keep you and your family connected throughout the day. Users can also pair multiple streaming devices across the household and still enjoy seamless connectivity with the touch of a button on their remote. The range of Xiaomi Streaming devices is available at a wide option of retailers. This includes Takealot, Incredible Connection, HiFi, Game and Makro nationwide.