Xiaomi South Africa has been building up to the release of the new Redmi Note 11 series for a few weeks. The team whet our appetite a week ago with the first details of the new series, as well as some teaser images. Today, Xiaomi officially launches the Redmi Note 11 Series in South Africa.
The brand continues the legacy of the Redmi Note series with the release of two new smartphones to the range. This includes the Xiaomi Redmi Note 11 and Redmi Note 11 Pro.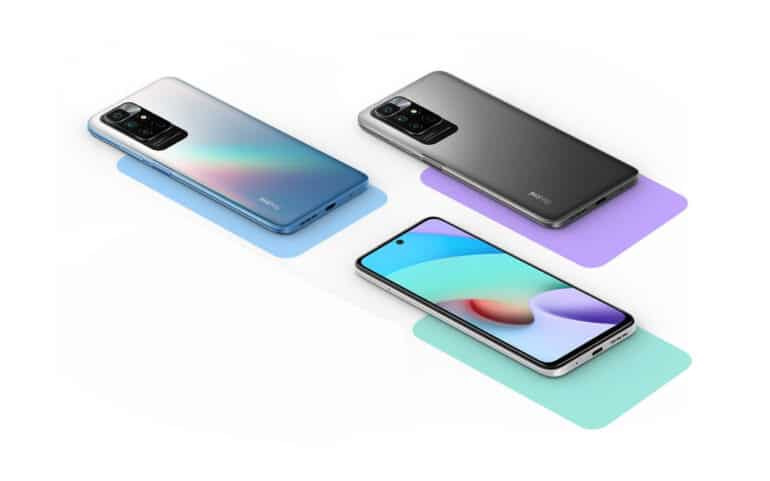 The Redmi Note 11 Series Brings Flagship Photography
One of the key enhancements on the new Redmi Note 11 series is its new camera sensors. The Redmi Note 11 Pro, specifically, features a 108MP primary sensor. This allows it to capture and share your favourite moments in great detail. It offers high-resolution imagery with true-to-life details.
The camera incorporates a high-quality sensor, with a large 1/1.52″ size. It also utilises 9-in-1 pixel binning technology, along with dual ISO, which results in incredible images with higher dynamic ranges and colours. With its sensor size, it also works great in low-light conditions.
The Redmi Note 11 and 11 Pro both feature an 8MP ultra-wide-angle camera. Its perspectives extend to a 118° viewing angle. Additionally, it includes a 2MP macro camera, which captures those finer details up close. And, finally, there's the 2MP depth camera, allowing users to create natural bokeh shots and more.
Lightweight Design & Impressive Screen
The Redmi Note range has always been known for crafting beautiful devices. With the Note 11 series, it is no different. It sports a flat-edge body design, which brings with it a lightweight frame. Additionally, it includes dual super linear speakers at the top and bottom of the phone to offer immersive entertainment.
More than just a slim body, the Redmi Note 11 series boasts an impressive new screen. It offers high refresh rates of with 90Hz and 120Hz on the Redmi Note 11 and 11 Pro, respectively. It also features touch sampling rates of up to 360Hz. These two aspects of the screen create smooth animations and lag-free transitions on-screen. It also makes for accurate touches from your fingers while in use.
The screen size on the Redmi Note 11 Pro is 6.67″ with the Redmi Note 11 at 6.43″. They also feature FHD+ AMOLED and Super AMOLED screens, respectively, both with DCI-P3 wide colour gamut. This provides vibrant colours and detailing, with brightness levels up to 1,200 nits.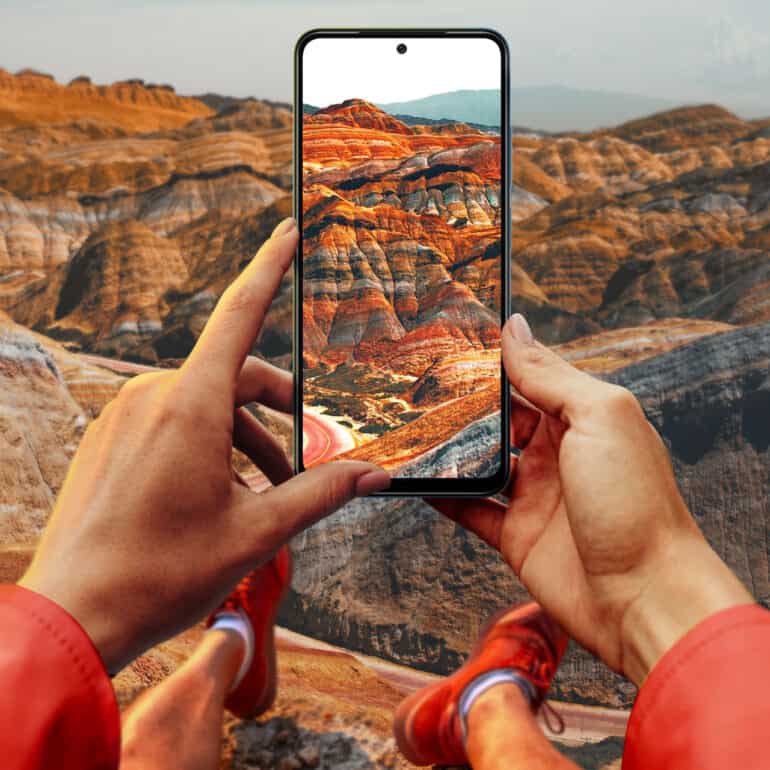 Ready for Performance
Rising to the challenge with its performance, the Note 11 Pro features an advanced octa-core MediaTek Helio G96 CPU. The standard unit features a Qualcomm SM6225 Snapdragon 680 chipset. These units feature up to 8GB of RAM and 6GB of RAM, respectively.
For its battery, both devices have a massive 5,000mAh battery capacity. In addition to this, the Pro also features the Xiaomi flagship-level 67W turbocharging. This means, in as little as 15 minutes, you'll have up to 50% of the battery. The Note 11 has 33W fast-charging support, which takes you from 0 to 100% in about an hour.
The Xiaomi Redmi Note 11 Series Is Packed with Features
Xiaomi's MIUI interface was confirmed in Q4 2021 to have over 500 million active users. This was a huge achievement for the MIUI 13 operating system. This OS has been added to the Redmi Note 11 and Note 11 Pro devices, and will soon be released on a wider range of smartphones in the coming months. The upgrade brings with it faster storage, higher efficiency, smarter processing and longer battery life.
As a bonus to fans, when you buy either the Redmi Note 11 or Note 11 Pro, you'll also receive a subscription to YouTube Premium for 2 months. This grants you access to your favourite videos without ad interruptions, as well as music on the go. All you'll need to do is turn on your device, log into your Google account and then launch the YouTube app.
Pricing & Availability
The new Xiaomi Redmi Note 11 Series smartphones are immediately available. Prospective buyers can get their hands on the new devices first thing on Thursday, 6 April 2022. The smartphones will be available from a number of partners, including MTN, Vodacom and Takealot. Pricing for the two units is as follows:
Redmi Note 11 Pro (6GB, 128GB) – R6,499
Redmi Note 11 (4GB,128GB) – R5,299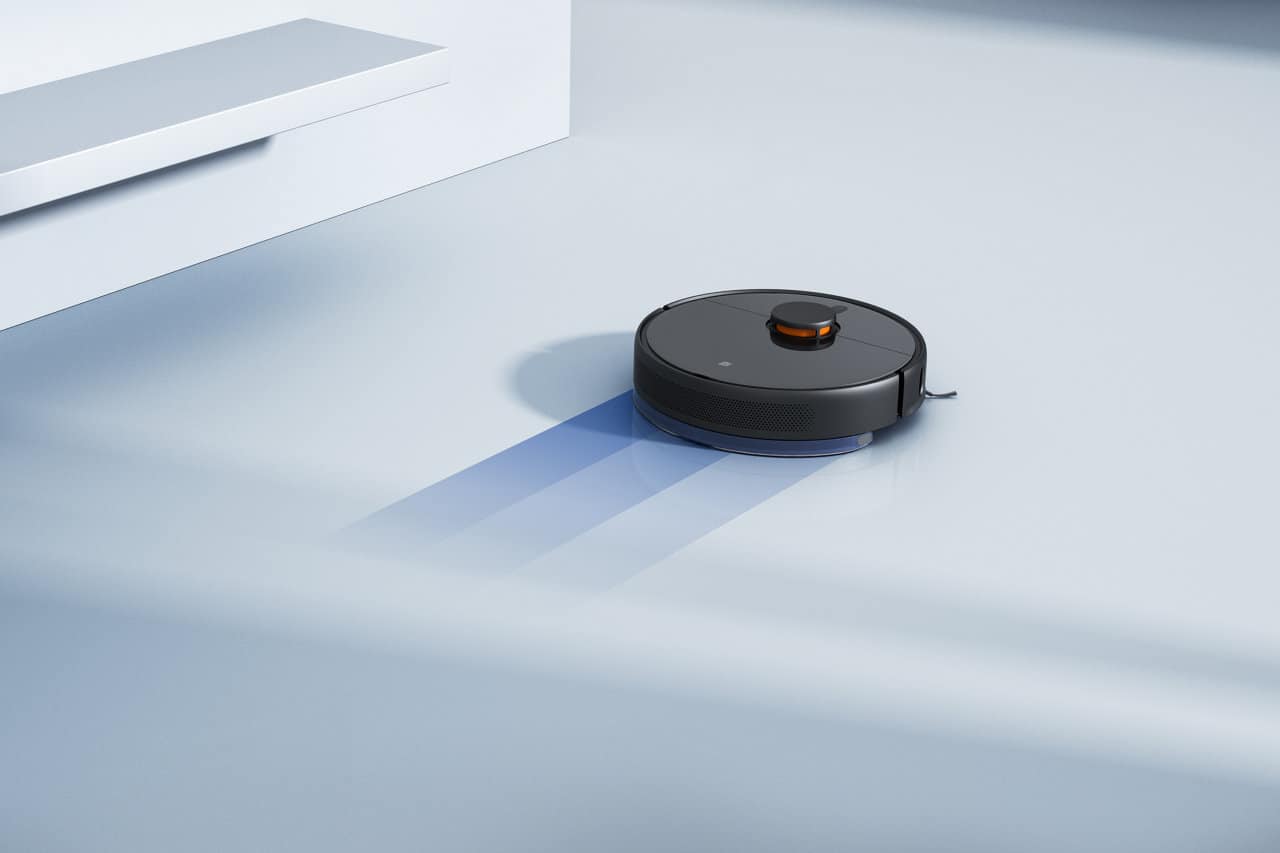 And More from Xiaomi
In addition to the new Redmi Note 11 range, Xiaomi has also taken the opportunity to launch exciting new products in its ecosystem. There were three devices launched alongside the smartphones, including the Xiaomi Watch S1, Mi Robot Vacuum-Mop 2 Ultra and the Mi Electric Scooter 3.
With the Xiaomi Watch S1, the brand has created a modern watch with a professional touch for your busy schedule and lifestyle. It has a streamlined design, sapphire glass and stainless-steel frame. It also features a 1.43″ AMOLED screen with a customisable face. Other features include Bluetooth calls, app notifications, NFC support, Amazon Alexa voice assistant and wireless charging.
One of the more popular products from Xiaomi is the Robot Vacuum-Mop. The brand has now launched the update to the range in the Mi Robot Vacuum-Mop 2 Ultra. Additionally, it also includes a new automatic, self-emptying station for complete convenience. It holds up to 4L of dust and debris, which is the equivalent of around 10 runs of cleaning. The vacuum brings with it enhanced LDS laser navigation for more accurate mapping, along with Time of Flight (ToF) obstacle detection. This prevents it from falling down a flight of stairs and easily navigates around tables and more. The battery has also been upgraded with a new 5,200mAh battery capacity.
Finally, also included in the announcement is the Mi Electric Scooter 3. This is a lightweight, ultra-durable and utilitarian addition to the list of products. The vehicle features a sleek, recyclable aerospace-grade aluminium body, which also features shock-resistant pneumatic tyres. This gives it a smooth, comfortable ride for the best experience when getting around. The scooter can reach speeds up to 25kmph, with a range of 30km. With its 600W motor, it can easily climb slopes with an incline of around 16%.
Pricing for the Xiaomi products is as follows:
Mi Robot Vacuum Mop Ultra 2 – R8,799
Mi Robot Vacuum Mop Ultra 2 Self Emptying Station – R5,199
Xiaomi S1 Active Smart Watch – R2,949
Mi Electric Scooter 3 – R9,899