Microsoft is taking fans back to the '80s with the custom Wonder Woman 1984-inspired Xbox One X consoles. Based on the costumes from the upcoming superhero film, the limited-edition designs are pretty strange.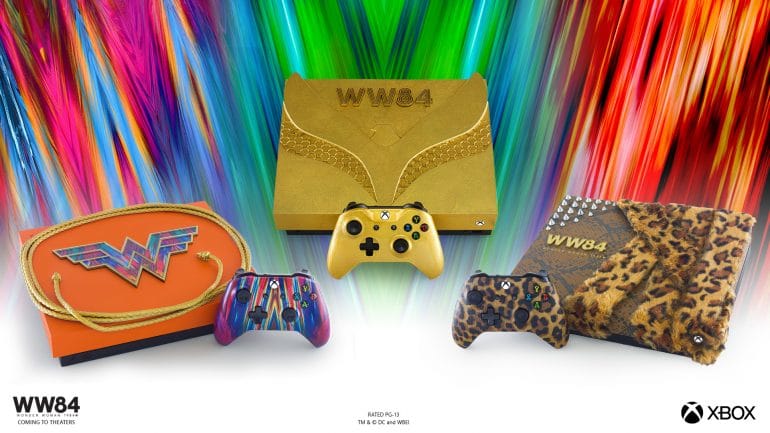 "Inspired by the iconic armour and outfits worn by the powerful female leads of the movie comes three custom consoles like you've never seen them before," Aaron Greenberg, marketing manager for Xbox games, wrote in a blog post.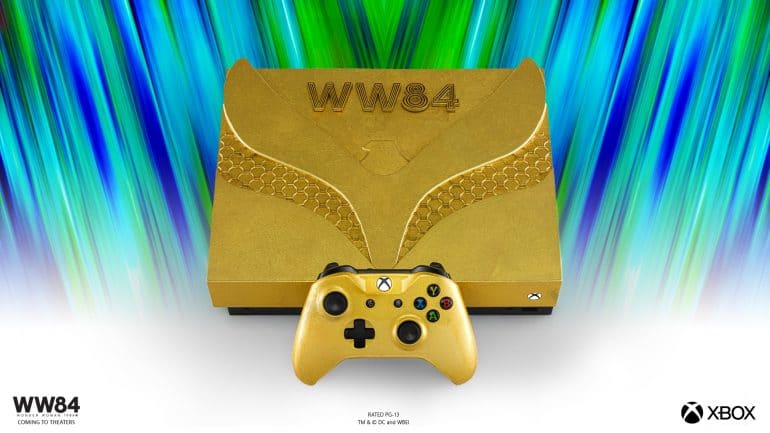 The Golden Eagle Armour console, which features the WW84 lettering in gold, is based on the shiny outfit Gal Gadot's Wonder Woman is seen wearing into battle in the trailer. The limited-edition console includes 24-carat gold leaves and, of course, comes with a matching controller.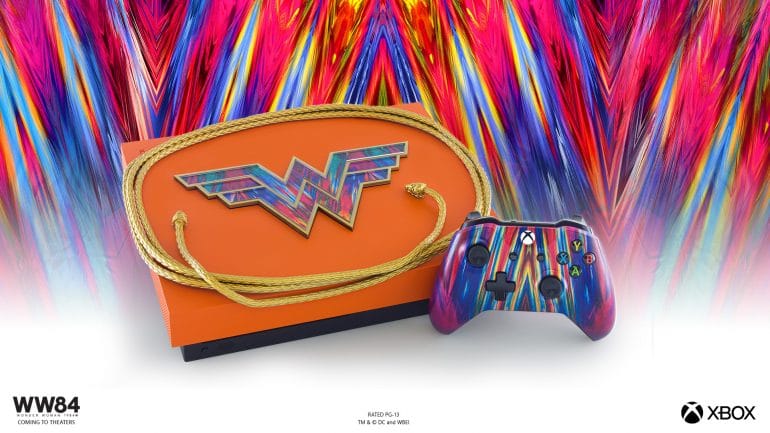 The Lasso of Truth model features Wonder Woman's iconic lasso encircling a shiny version of her logo. The controller matches the reflective rainbow colour design of the '80s W logo.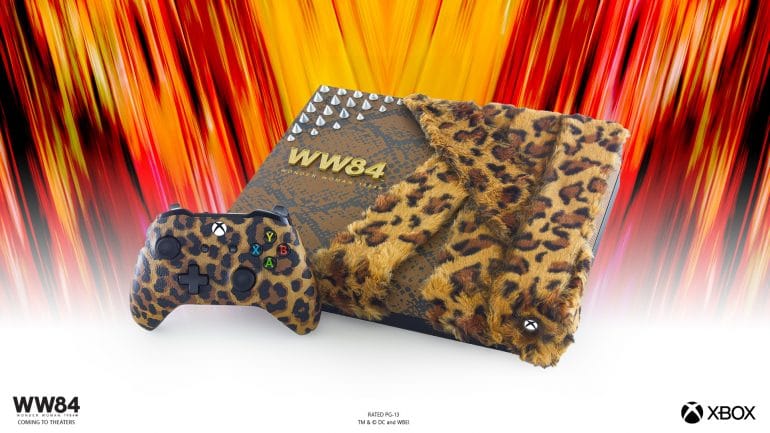 The strangest console of the lot, however, has to be the Barbara Minerva/Cheetah designed Xbox One X. Inspired by Wonder Woman's main nemesis in the film, the console has faux leopard fur, a leopard pattern and silver studs. Thankfully, this bizarre-looking console was only made for promotional purposes, and won't be available to the public.
Wonder Woman fans, however, will have a chance to win the other two consoles in a Xbox sweepstakes running between August 25th and September 17th.
DC's Wonder Woman 1984, starring Gal Gadot, Chris Pine, Kristen Wiig, and Pedro Pascal, is set to release in RealD 3D, Dolby Cinema, IMAX and IMAX 3D on October 2, 2020.
What do you think of these limited-edition Wonder Woman 1984 consoles?