A short while back, I wrote a fairly comprehensive review of the newly released Xbox Series X. At the time of review, however, there were many features that weren't yet available. These would only be ready with the official launch day on 10 November 2020.
Having spent the last week working through quite a number of these features, I've taken the liberty of list just a few standouts that brings the entire Xbox experience together. These are in no particular order of rank, all of which are great.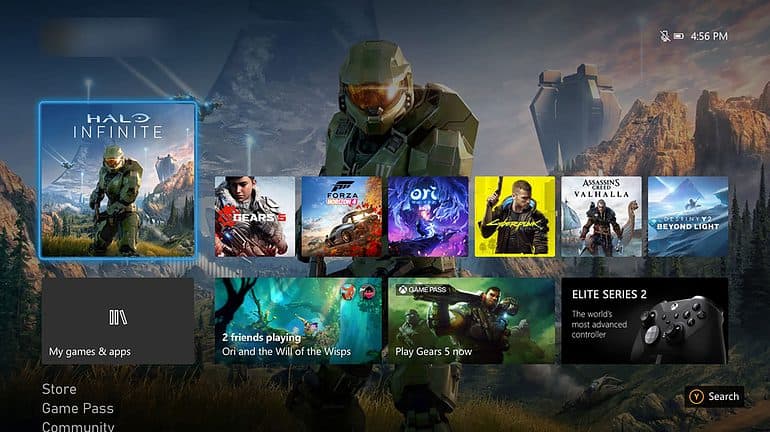 Quick Resume
This one is fairly self-explanatory. The Quick Resume feature allows gamers to jump in and out of sessions with ease. It's one of the more welcome features added to the next-generation consoles. Essentially, it puts the game into a paused state, which allows you to pick up right where you left off. No traversing menus or having to sit through the pre-title credits.
Xbox Series X. Resuming Quickly. pic.twitter.com/7XmXLaykhC

— Jez ? (@JezCorden) October 8, 2020
In theory, this is how it should work, and for most games it does. Games that were released prior to the launch and not optimised for Xbox Series X originally, also receive a mini update to add this feature. As a result, some games will offer a different experience for Quick Resume. Some games, when you jump back in, are left on the pause screen, while others allow you to pick up where you left off, exactly as is.
It is worth noting that sometimes when you've left the console off for an extended period, pulled it out at the plug, or have too many apps in Quick Resume state, the experience may vary. Either way, the NVMe m.2 SSD makes loading a breeze.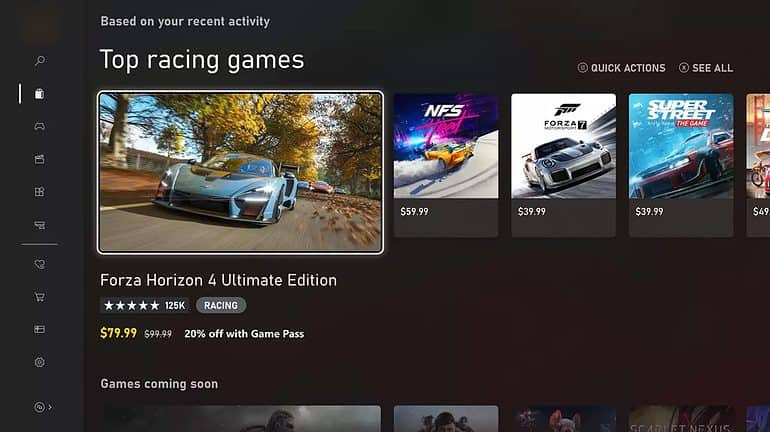 Entertainment
There are a few features that lie within the Entertainment space on the Xbox Series X. Each of them plays their own role in creating a more immersive experience, whether during gaming or watching movies.
Dolby Vision
With its 4K and HDR support listed very early on, many fans we eager to see real-world examples of this. Just before launch, Microsoft unveiled that it would be deploying Dolby Vision support, allowing for better HDR 10 support. This creates deeper contrasts and more accurate colours. What's great about the support for Dolby Vision, means that it is much broader in use and easily available to developers and content creators. Compared to Sony's approach with its propriety
The experience isn't always native. At launch, there are a number of games that offer the support, which includes Assassin's Creed Valhalla, Ori and the Will of the Wisps (one of my favourite titles on the console) and Gear 5, amongst a few others. Each of these games has a distinct richness about its aesthetics, beyond the graphics elements. Games that support this feature going forward are bound for some excellent visuals.
For apps such as Netflix, you will have to ensure that you're on the highest subscription tier to support 4K and HDR. Without it, you won't have access to this feature. Additionally, it's also worth noting that your TV or monitor also has to support these features.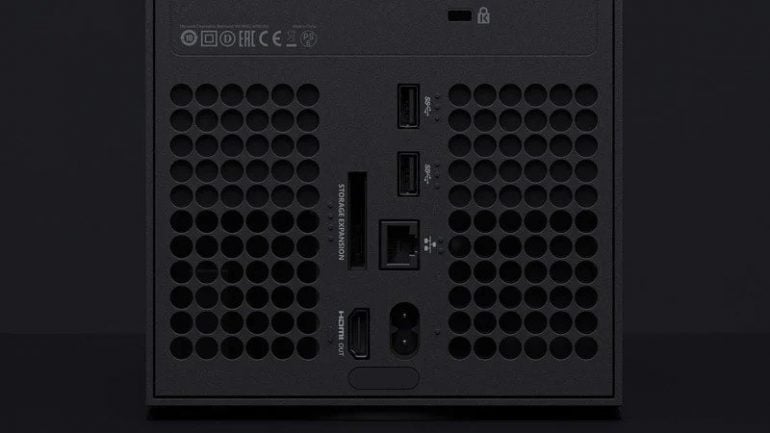 Spatial Audio
There's no point having brilliant graphics and visuals if you're unable to enjoy the breathtaking sound. Thankfully, the Xbox Series X offers you just that. The console supports both DTS and Dolby Atmos to make the sound experience just as great as the visuals.
The default setting on the device is the use of Windows Sonic. However, if you wish to enhance your experience with Dolby Atmos and DTS headphone: X sound it is still possible. There is, however, one caveat. You'll have to purchase the rights within the Xbox store to enable it.
The Windows Sonic drivers work just fine. That said, if you've invested in a great sound system or pair of headphones, then enhancing the sound experience is a must. The games themselves also need to support this feature, but there are a number of titles that already do.
4K UHD Blu-ray drive
With the next-generation of consoles, it was always going to include the support of the latest digital entertainment options. Whether it be via streaming apps, or using the Blu-ray drive, with support for 4K playback. To use the optical drive for playing media, you'll need to download the Blu-ray app. On the Xbox Series X review unit, the app wasn't included by default. Once done, the app works fairly straight-forward, allowing you to enjoy your 4K content.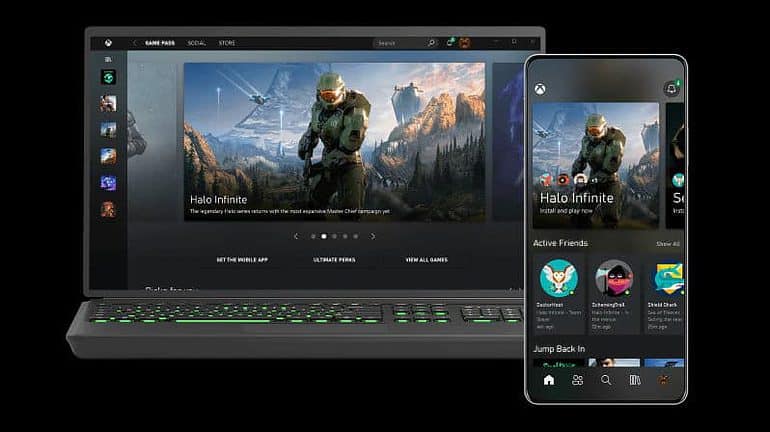 Smart Delivery
This feature actually presented itself prior to the official release date of the Xbox Series X. Xbox Smart Delivery allows console owners to preload games prior to the launch date or even if you're gaming disc is still on its way to your post box.
The Smart Delivery feature also allows you to have access to games on multiple platforms. This means that you can download the game on your Xbox Series X, Xbox Series S and even your PC. Each of the titles will have its own optimisations per platform. Not needing to purchase two or three different versions of the same game is great for fans who often switch between their consoles and PCs. Saved data is also carried across via your signed-in Xbox profile.
Sharing
I briefly touched on this feature in the initial review. As we become more social, our consoles also need to adapt. The Xbox team is very aware of this, allowing for quick shares while you're playing a game.
Simply click on the dedicated Share button on the Xbox Series X wireless controller and it will save to the cloud. You'll then see a notification appear on screen to confirm the screenshot taken. A few seconds later, the screenshot will be available to download via the Xbox smartphone app. This allows you to then save and upload it to your favourite social media platforms.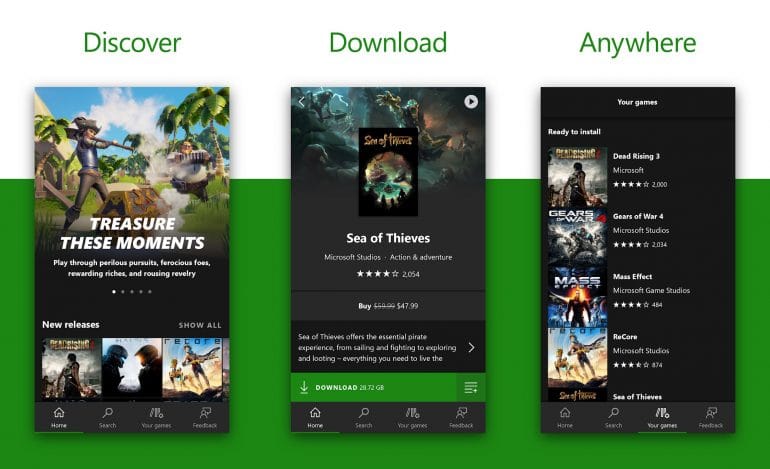 Xbox App
Speaking of the Xbox app, it was updated prior to the launch of the Xbox Series X. It offers a more streamlined view of everything regarding your Xbox experience. The app has a number of new features added to it as well, in addition to downloading your shared content.
It offers a central point to experience. Users can manage their installed games and storage. If you're in need of additional storage space, you can take to the app to delete installed games. Once done, you can even select a game you wish to start downloading. All of this can be done remotely so that when you get home later that day, you can pick things up as required.
The app also features a remote-control option. In the event, your controller's batteries need charging but you still wish to continue using the app, you can open the app and proceed with each. Simply connect via the app.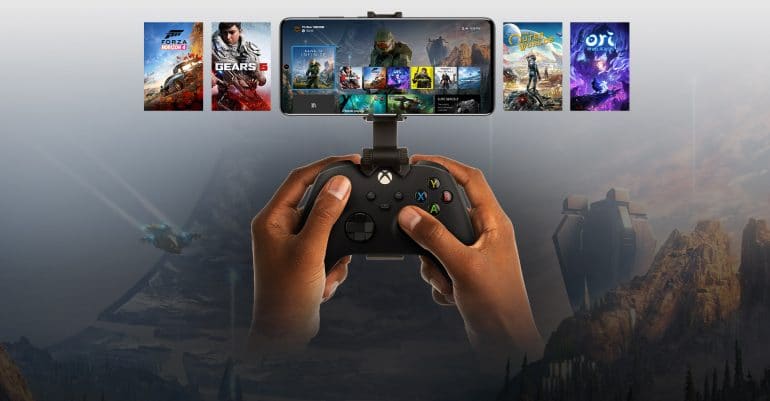 Xbox Remote Play
One of the standout features on the upgraded Xbox app is the Xbox Remote Play feature. The Remote Play support is an extension of the app, which opens up a portal to the console. Once connected, the Xbox Series X's screen will appear on your smartphone (or tablet) for you to view.
The Remote Play feature requires a compatible controller to be used on your smartphone. Once connected, you can traverse the menus or jump back into one of the games. This feature requires the Xbox Series X to be on or on standby mode, allowing you to connect to it.
The games run on your Xbox as per normal, the only difference being that the display is duplicated and streamed over the Internet. This frees up your TV to be used by someone else in the house.
A neat trick I tested was that I could connect my smartphone to a monitor and then run the Xbox Remote Play feature. This means that you're able to view on a bigger screen without needing to reconnect your console.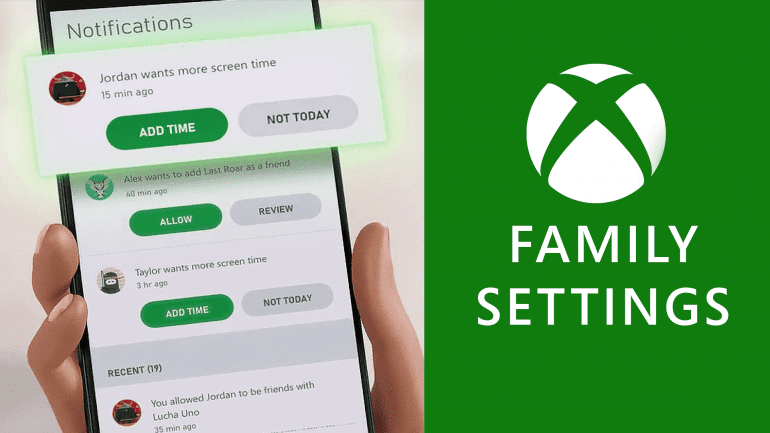 Xbox Family Settings
If you're going to be using the Xbox Series X for more than just gaming and you have kids around the house, it may be worth looking at the Xbox Family Settings app.
The Family Settings app allows users to control quite a bit here. Whether you need to block certain content for younger viewers, or even blocking access during specific times of the day, you can set it up using the app. In addition, you can even limit the amount of screen time your kids spend on the console.
One of the key features of the app is its ability to block who kids communicate with online. Parents can vet who has added a friend and connect with. Whenever a friend request is received, it will be sent to the app first before allowing the invite to proceed.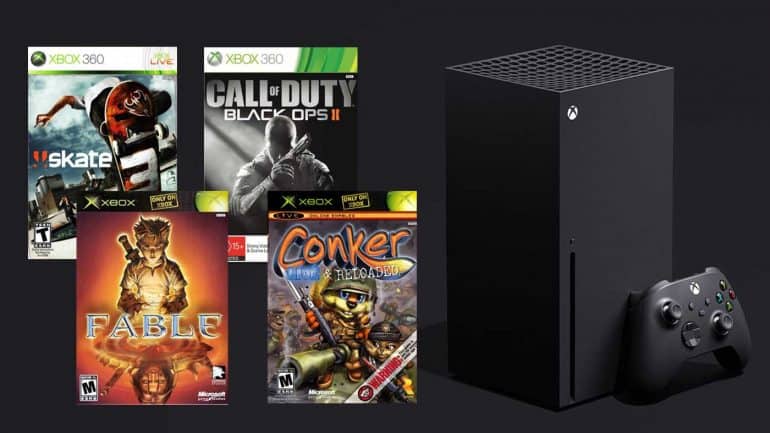 Backwards-Compatibility
A question that plagued console fans' nightmares for months when it became known in 2019 that the new consoles were on their way in 2020. Microsoft put the rumours and discussions to bed fairly early on, announcing that it would support backwards compatibility of its previous-generation games.
At launch, Microsoft announced that over 1,000 game titles were backwards-compatible. This is quite an extensive and impressive list. While it won't cover all games, many gamers would be hard-pressed to find any of their favourite titles not on it.
In addition to offering backwards-compatibility, there were also reasonable performance bumps for many titles. These include faster load times, less frame rate drops and just overall better stability.
Some titles, however, go that extra bit further, offering optimised performance updates for the Xbox Series X. This means they will include support for features such as HDR and even 4K upscaling. This is no doubt music to everyone's ears.
Accessorise
With backwards-combability such a big component of the Xbox Series X, the team take things one step further by allowing for previously purchased accessories to be used on the Xbox Series X as well.
While many users will opt to purchase new controllers, there are a host of accessories that may have been purchased previously they won't be so eager to get rid of. This option is great for those who have invested heavily on any accessories over the years.
Any officially licenced Xbox One accessory is able to connect to the Xbox Series X, whether wirelessly or wired via USB. Some devices may require a firmware update.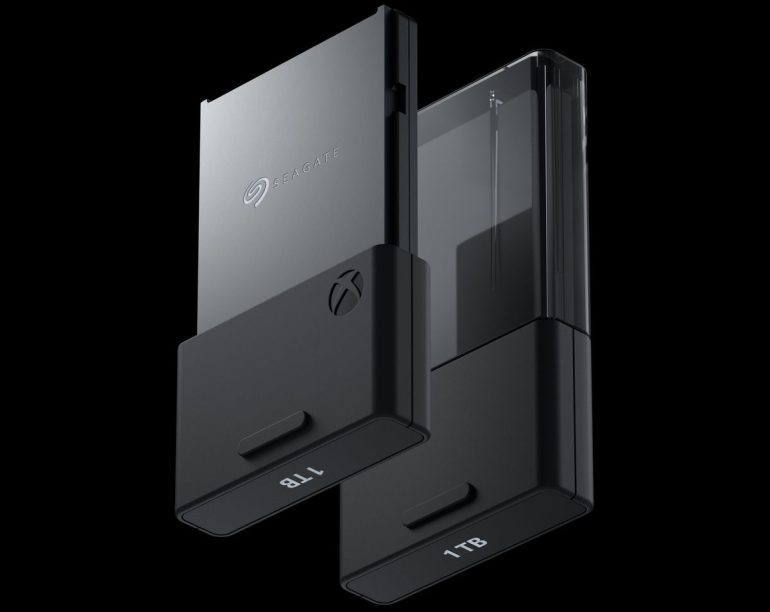 Easily Expandable Storage
The Xbox Series X launched with a 1TB internal NVMe SSD. The superfast storage enabled quite a few new features that weren't available before. It also boosted loading times quite significantly. However, with just over 800GB of usable storage capacity remaining for games, it will no doubt quickly run out somewhere between 10 and 15 game installs.
Xbox announced its partnership with Seagate to produce a 1TB expansion card for the Xbox Series X and S. While this is great, it's not the most affordable option. Thankfully, the console also supports any external storage you have available. This isn't new to the Xbox platform, but with its added support for NVMe external storage makes all the difference. Simply plug in your drive, allow it to be formatted to the correct file format and you're good to go.
The Round-Up
Coming from the PC gaming community, I wasn't going to be sold on computational power and hardware specifications. This should be a given for a newly launched console. And it is. But what really impressed me about the Xbox Series X was its set of features to enhance your experience.
This enhancement isn't just limited to newly released titles, but with backwards-combability, upscaling and enhancement, the experience has heightened even for your most prized titles. This makes it a truly fan-based ecosystem, driven by what we want most.
Microsoft provided a review unit to Fortress of Solitude for the purposes of this review.