I've never been an Xbox guy. Look, I don't simp for Sony and pretend like the PlayStation is the greatest gaming invention of all time, but I've generally preferred it over Xbox. Much like I did Sega over Nintendo. That being said, I've been impressed by all the talk about the Xbox Series X's features, even if I have no idea what half of them mean.
This is why Evan was responsible for actually reviewing the console—he's the one who understands all that jargon. Me? I'm the one who wants to play the games and make jokes about them on the podcast (yes, this is me marketing the podcast, so don't forget to subscribe and like all our videos here).
Firing up the Xbox Series X, this damn thing was waiting for me before I'd even switched on my TV. I mean, I remember the time when I managed to study for my matric finals as I waited for the first level of Tomb Raider to load. Here, I felt like the Xbox was silently judging me for not being ready for it.
Fortunately, Evan loaded his profile and a whole bunch of games for me to try out. The joke's on him, though, since he'll have a bunch of screenshots of random things on his account now.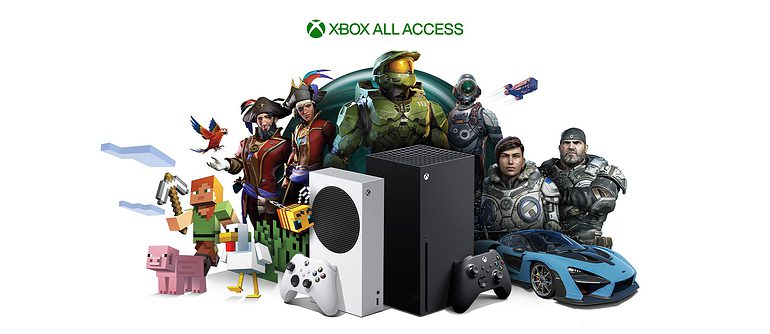 Xbox Game Pass
Before I get into the actual games, I'd like to discuss Game Pass. Touted as the Netflix of gaming, it's supposed to revolutionise everything and change the landscape for everyone.
Well, not so fast, partner.
You see, Game Pass is good, but I also found that I own most of the games on PC already (or have no interest in playing them because they suck). In fact, a good chunk of them have been released for FREE in 2020—especially the stuff from Epic Games.
While I can see the appeal of these titles to console gamers who might not want to (or can't) play on their PCs, it doesn't do much to dispel the notion that you don't need an Xbox if you have a PC. That being said, it's still early days…
The Old Stuff
While Evan might have terrible taste in football teams, he picked a few gems off Game Pass—namely Mortal Kombat X and Halo 5: Guardians. I specifically picked these two games because they were released in the early stages of last-gen. If there were any significant changes, I'd instantly pick it up. See? Work smarter, not harder!
I'm not going to brownnose Microsoft and say the loading times were life-changing, because they weren't. Sure, it was a little quicker on the load-up than last-gen, but honestly, it made no real difference to my life here.
While my Mortal Kombat X experience felt exactly like it did on PlayStation 4, with maybe an increase in the loading time and slightly clearer character models (or it could just be the new contact lens prescription), Halo 5 kicked all the right kinds of ass. Everything felt smoother and more responsive than how I remembered it. Even the graphics tricked me into thinking it was way more modern than a 2015 title—in fact, I had to go look it up to make sure it wasn't released more recently.
It got me thinking, though. If the old stuff works better (if only slightly in some cases), is it even worth it keeping your old console?
The New Stuff
Face the facts: No one is going to be buying the Xbox Series X to play Xbox One or Xbox 360 games. You're here for the dealer's new goods. You want a taste of next-gen material.
And I picked two goodies here: Assassin's Creed Valhalla and Watch Dogs: Legion. I'm not going to review them, because that's already been done on this site. Feel free to go fight with the reviewers in the respective comments sections.
This is the moment when I realised something… Something that would change the trajectory of my priorities for the rest of 2020: I needed a new TV.
Even with my crappy, dated television that keeps the SABC coming back for its pound of flesh every year, I saw it. I finally understood it. Both games ran better, looked better and loaded much faster compared to their last-gen counterparts.
Look, the system does nothing for the gameplay—it's the same as if you played the titles on PS4 or Xbox One—but you do notice the subtle advancements that build up to provide an overall better experience.
Again, this isn't a life-changing difference. It isn't as big a jump as 8-bit to 16-bit, but you can see it. It's an incremental development in the right direction that bodes well for the future of gaming. I mean, if you compare the first batch of Xbox One game to the more recent ones, you'll see a stark difference. And I believe the same will be true of the Xbox Series X in the months and years to come.
Overall Thoughts
I haven't experienced the PlayStation 5 yet (you can listen to our podcast to find out what our editor thinks about it, because I'll plug it again here). So, I really have nothing to compare the Xbox Series X to, but that's OK because I'm not the technical noob—I'm just a regular gamer.
From an everyman perspective, all I can say is, I'm impressed by this console. It might look like a subwoofer in a juiced-up Citi Golf, but it showed me a glimpse of the future of gaming. And it definitely looks like I'll need shades like Johnny Cage.