This year it was more important than ever that Microsoft bought the goods during their Xbox E3 2021 Showcase. Touted by many as the gaming company without games, Xbox had a point to prove, and boy did they prove it. The amount of games heading to Gamepass on day one is really impressive.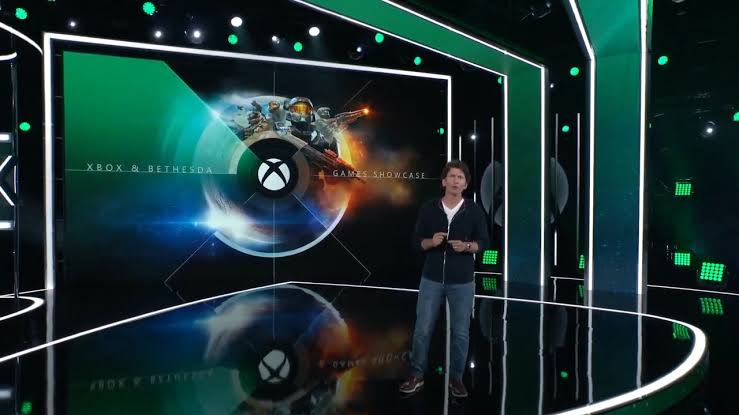 Here we take a look at some of the highlights from the Xbox E3 2021 Showcase.
Starfield
During the Xbox E3 2021 Showcase, we finally got to see something from Bethesda's much anticipated Starfield.
For those worried that the game would have the same graphical "charm" that many of the latest Bethesda games have, don't worry. The trailer showed off Creation Engine 2's gorgeous graphics.
The Starfield trailer also confirmed two rumours. First, that the game will release next year in November and, secondly, that it will be an exclusive Xbox and PC game.
Psychonauts 2
Psychonauts 2 was a game that many expected to be shown during the event, and it did not disappoint.
Developer Double Fine released a brand new story trailer for the game, which will be releasing on the 15th of August.
S.T.A.L.K.E.R 2: Heart of Chernobyl
Fans finally got to see more of S.T.A.L.K.E.R 2: Heart of Chernobyl.
The trailer shows off some action-packed gameplay and a lot of weird creatures.
The game is set for release on the 28th of April 2022.
Back 4 Blood
Back 4 Blood, the zombie-killing co-op game from Left 4 Dead developer, Turtle Rock Studio, is heading to Xbox Gamepass on launch day, the 12th of October.
The trailer sees the game's heroes taking on all kinds of undead. Its blood, guts and zombies.
Contraband
From Avalanche Studio, Contraband is an open-world co-op game. The trailer doesn't reveal much, except that some sort of smuggling will take place in the game.
Halo Infinite Multiplayer
Although we didn't get to see anything from Halo Infinite's campaign mode, Microsoft did reveal the games multiplayer with a new trailer.
It's basically what you expect: plenty of bullets, jumping and killing.
Forza Horizon 5
If there was any doubt about the power of the Xbox Series X then Forza Horizon 5 put those to rest.
The trailer for the game boasts absolutely stunning life-like visuals, awesome music and some high-octane action.
The Outer Worlds 2
The sequel to The Outer Worlds has been announced – along with its name, The Outer Worlds 2.
Judging from the tongue-in-cheek trailer, the game promises more of the brand of humour we loved from the first game.
Redfall
Arkane, the studio behind the popular Dishonored franchise, has revealed their next project. Redfall is an Xbox and PC exclusive game featuring heroes with unique abilities and vampires.
The game is touted as an open-world co-op shooter.
Flight Simulator
Flight Simulator is finally heading to Xbox consoles. Microsoft dropped a new trailer to celebrate.
The trailer also reveals some DLC for the game that ties in with the upcoming Top Gun movie.
Grounded
Grounded, the Honey I Shrunk the Kids-inspired game from Obsidian Entertainment, is getting a new update called The Shroom & Doom update.
The update features new items and will add pets, along with a new deadly spider to fend off.
Atomic Heart
The strange Tecno-Russian first-person shooter Atomic Heart has a brand new gameplay trailer.
The trailer showed off more of the game's mechanics and stunning visuals.
The game will be heading to GamePass on day one.
Shredders
Shredders is a brand new snowboarding game from developer Foam Punch. It has been described as a game for riders by riders.
The game will feature fluid controls that will allow players to pull off all kinds of radical tricks.
Age of Empires IV
Microsoft released a brand new trailer for the next entry in the much-loved Age of Empires franchise.
The trailer showed Age of Empires IV in action. Basically, it looks a lot like the originals — which is great as fans have been asking for more Age of Empires for years now.
A Plague Tale: Requiem
Another game that leaked before the show, A Plague Tale: Requiem, is the follow up to the underrated gem A Plague Tale.
It's a game that every gamer should play and it's great to see it getting a sequel.
Slime Rancher 2
Good news for you Slime Ranchers out there.Slime Rancher 2 will be heading to Xbox and PC next year.
A game about catching slimes and breeding them, Slime Rancher is one of those strangely captivating titles that become an obsession.
Fallout 76: Reign of Steel
A major update for Fallout 76, Fallout 76: Reign of Steel is releasing on the 7th of July.
The update will see the story that begun in the Steel Dawn update finally come to a conclusion.
Sea of Thieves Season 3
Sea of Thieves Season 3 will include a Pirates of the Caribbean story (why hasn't this been done yet?).
The story is titled 'A Pirates Life' and will see players setting out on a brand new journey.
It was a great night for Xbox fans. Tell us, which Xbox E3 2021 Showcase game are you most excited about?