Every once in a while a horror film comes along that completely revolutionises the genre. Could 2022's horror movie X, directed by Ti West (The House of the Devil), be the next big slasher? It certainly seems so.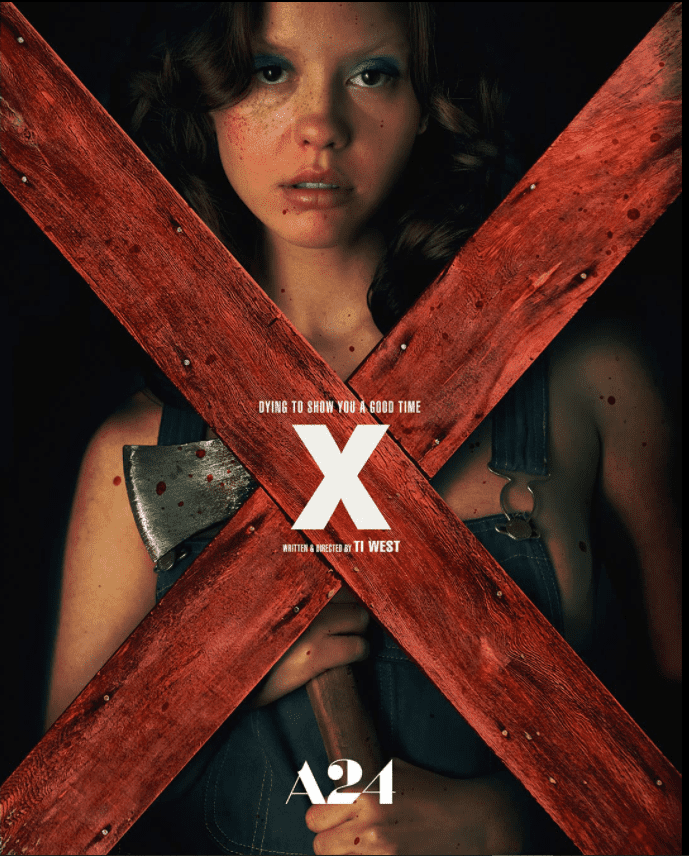 What critics are saying
X provides a map for how to do the classics right while still taking the formula somewhere original. – The Atlantic
I give West credit for having a vision and sticking to his own influences. He knows what he wants to do and how to execute it unapologetically. – Deadline Hollywood Daily
Ripe with playful winks and nudges. – Observer (UK)
Sweaty, sexy and extremely fun slasher. – Little White Lies
Bloody. Brutal. Grungier than a big-city back alley and more guts-strewn than a slaughterhouse. – Rolling Stone
I had fun with this and easily could see myself watching it again. – ClapperCast
An instant slasher classic. – The Only Critic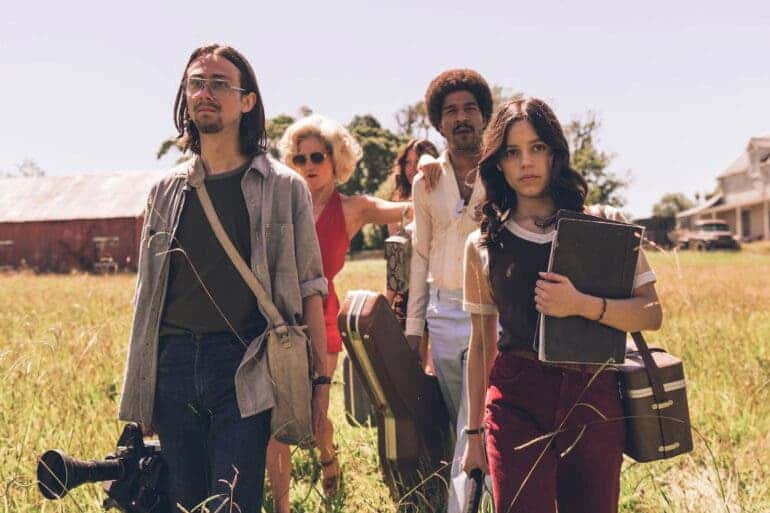 What is X about?
In 1979, a group of actors sets out to make an adult film in rural Texas under the noses of their reclusive hosts, but when the elderly couple catches their young guests in the act, the cast finds themselves in a desperate fight for their lives.
The cast includes Mia Goth, Jenna Ortega, Jenna Ortega, Martin Henderson, Brittany Snow, Owen Campbell, Stephen Ure, Scott Mescudi, and Scott Mescudi.
When does X open in cinemas?
Horror fans can plan to catch X in cinemas on the 1st April 2022.
About the screening of X
Venues: Johannesburg at Cresta & Cape Town The Labia Theatre
Time: The screening will start at 19:15 pm (JHB) and 17:15 (CT)
Date: 31st Thursday 2022
We encourage the audience to dress in a 70 's-inspired dress code. Confectionary and welcome drinks included.
To stand a chance of winning (double movie tickets) to attend the pre-screening of horror movie X:
Please share the post on social media (Facebook, Instagram or Twitter), tag us, and let us know if you're attending CT or JHB in the comments section below.
The competition closes on 29th March 2022. Winners will be contacted via email on this date. Please use a working email address.
The giveaway is restricted to readers who reside in South Africa only. Terms and conditions/Site disclaimer rules apply. One entry per person. The winners will be contacted via email. The prize excludes travel, is non-transferable and cannot be redeemed for cash.
© 2022 A24. All Rights Reserved.