While wrestling remains about the colourful characters and action-packed storylines, there's no disputing one thing: the squared circle is the hub of al lthe drama. Removing the ring would simply turn WWE into Days of Our Lives. And for those looking to recreate the fun at home, the figures on their own just don't do the job; they'll need the WWE Superstar Ring to complete the dream event.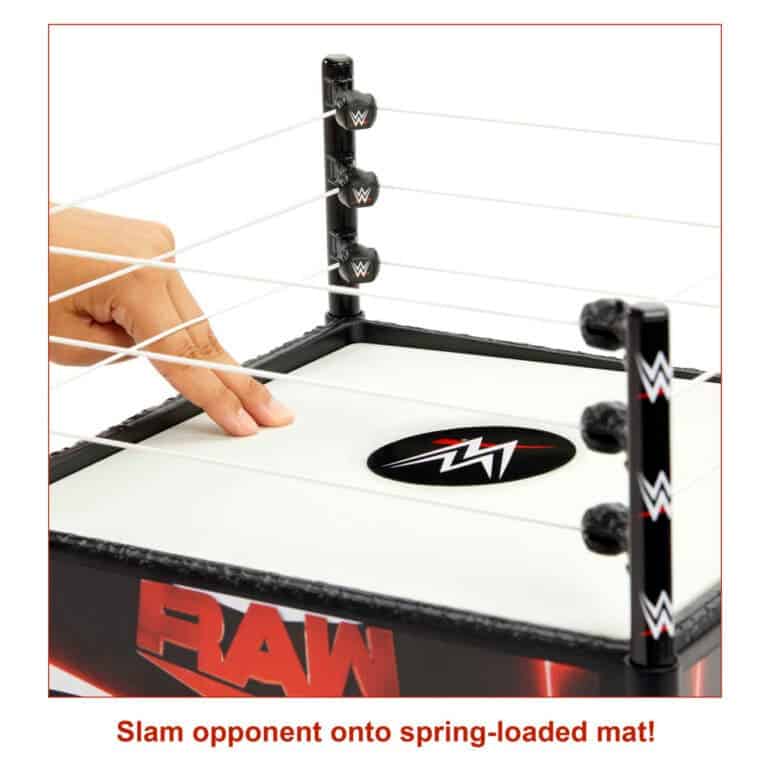 Size matters
Measuring in at 14 inches, the WWE Superstar Ring is proportionate to the Basic, Elite Collection, and Ultimate Edition action figure range. Sure, your Spider-Man and Batman figurines might not look out of place as you decide to cross universes and see if Spidey can take down Rey Mysterio, but this ring was designed with those specific action figures' measurements in mind.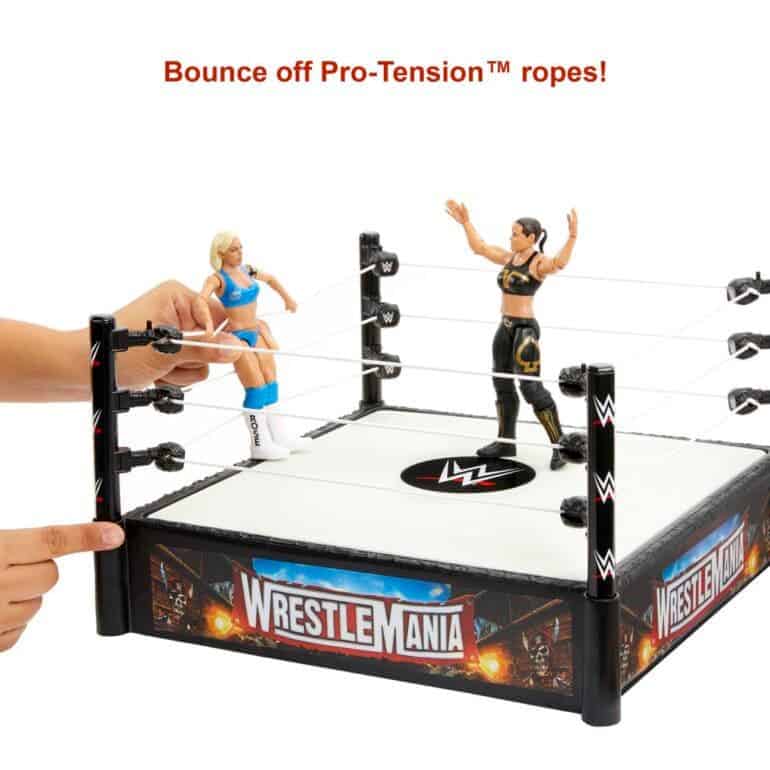 Off the ropes
A big part of any match involves using the ropes for an Irish whip or launching an attack on an opponent. The good news is the WWE Superstar Ring features tension-filled ropes that give the natural bounce that you see in real life. The ring post corners also feature the branded WWE buckles that wrestlers use as in-ring weapons or for buckle bombs, while also providing stability for the high-flyers who want to climb the ropes for aerial manoeuvres.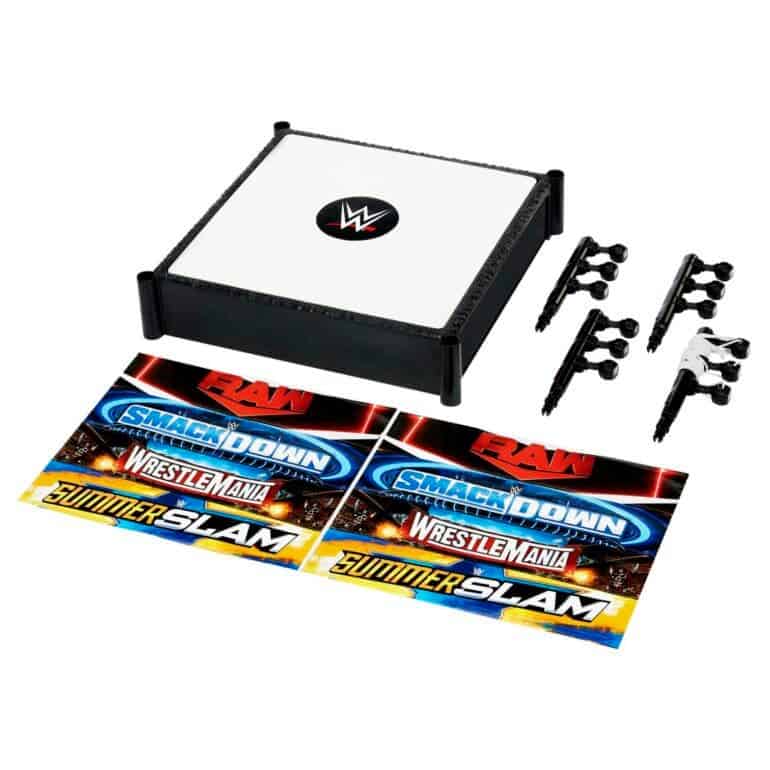 Hit the mat
If you have ever watched a WWE show, one of the sounds you'll instantly recognise is the sickening thud of when someone is slammed. Watching the body slam against the mat and hearing/seeing the impact just makes every bout that much more believable.
The WWE Superstar Ring comes equipped with a spring-loaded mat that adds extra bounce and that very sound to the action. There's a satisfaction that comes with knowing that thud left its mark on your opponent.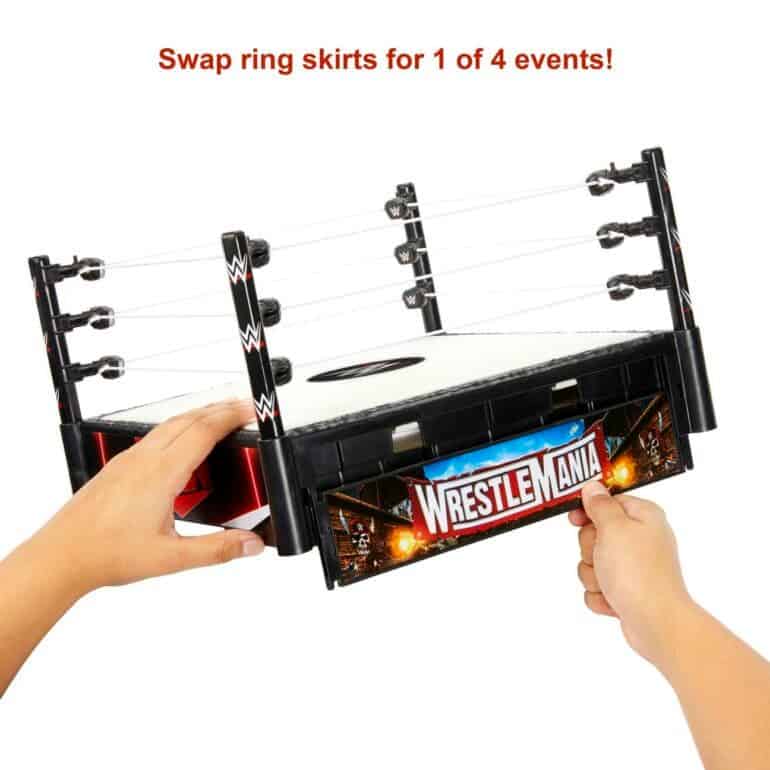 Different events
While Raw and SmackDown take place every week, SummerSlam and WrestleMania are two of the highlights of any wrestling fan's year. They're the big ones and usually provide the marquee matches that the fans look forward to.
WWE Superstar Ring features interchangeable ring aprons for four events: Raw, SmackDown, SummerSlam, and WrestleMania. This allows you to create all the build-up storylines and book your ultimate matches for the granddaddy events.
Overall
The WWE Superstar Ring is a must-have accessory for every wrestling toy fan. It adds that something special to every bout and ensures that the battles feel as authentic as what we see on screen every week. We also recommend checking out the WWE Wrekkin' Kickout Ring Playset.
Mattel's WWE Superstar Ring is now available at all good toy stores.