I've never been the biggest fan of the simulation racing game genre. Most of my racing in the past consisted of either the Need for Speed, Burnout, or the MotorStorm franchises. So, when I got the chance to review the 9th instalment of the official FIA World Rally Championship off-road simulation game, I was very curious to buckle up and give it a go.
And, I must say, with WRC 9, I was definitely in for the ride of my life.
Ready. Set. Go.
While the game files were busy downloading, I decided to take a crack at a Quick Race.
There are 13 rallies available to select from this season's original championship calendar, with 3 exciting new additions: New Zealand, Japan, and Kenya. Each rally consisting of various special stages to tackle with WRC 9 having over 100 to choose from overall. Once I selected my stage and vehicle of choice, the Hyundai i20, and with the timer slowly ticking down, I was ready to put the pedal to the metal.
Just as I slid around the first bend, I realised that WRC 9 is a lot tougher than I had expected. With each bend I took, I would end up crashing or rolling my car resulting in a time penalty. This happened numerous times, and during my first few tries, I couldn't manage to finish off a full race.
It became slightly easier to handle the vehicle the more I became familiar with the track and controls.
Be Fast Or Be Last
Playing through Career Mode, I found WRC 9 to be easier and more enjoyable than the Quick Race.
Starting off as a rookie in the Junior WRC Championship and slowly working my way through the race calendar, I got more accustomed to the controls and handling of my new vehicle, a Ford Fiesta.
To my surprise, I won a few of my races, even though it was quite a challenge to stay on course around the slippery bends and narrow pathways. Just one miscalculated move and you could end up off the track or with your car totalled.
Each race time differs, with some races being quite quick and some lasting around 10 to 15 minutes long, but, that may also be due to my bad driving.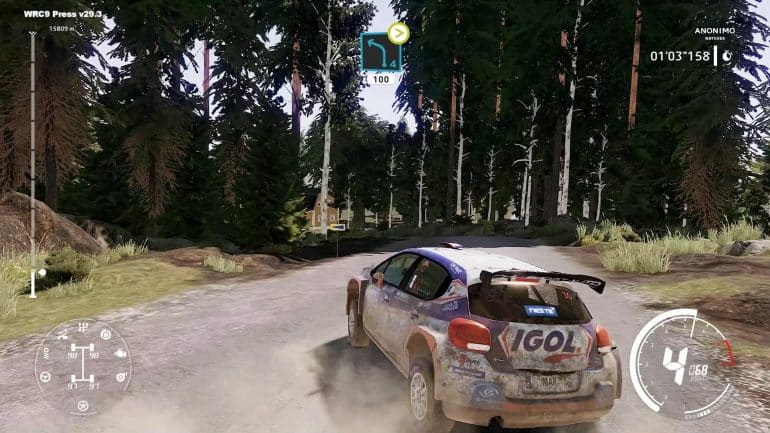 Harder. Faster. Stronger.
Visually is where WRC 9 shines the most. The environments and stage design are something to behold, especially during adverse weather and during night races. The vehicles also look super realistic and are very detailed.
On the other hand, the overall audio presentation of WRC 9 leaves much to be desired. The sound from the engines are decent enough but the rest of the audio and music just comes across as generic. This is something that Nacon and KT Racing could perhaps spend more time on improving in the next instalment.
The biggest let-down in WRC 9, however, is that it tends to crash during certain races while playing through Career Mode. It's the first time that I have come across an issue like this in any game on my Playstation. I'm sure it's a bug that Nacon and KT Racing can fix with a patch or upgrade in the near future.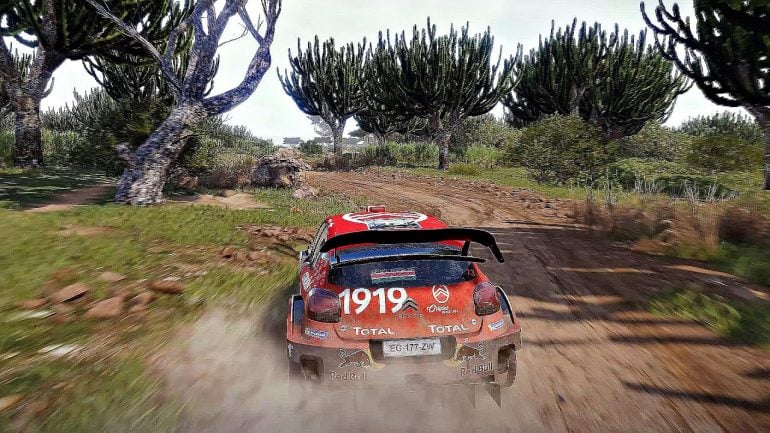 See You At The Finish Line
Despite the little hiccups, WRC 9 delivers the most authentic rally simulation experience. This is easily one of the best racing games this year and also up there as one of my all-time favourites.
The racer has converted me and I am already looking forward to the next instalment to see what the next generation of rally simulation will have to offer.
WRC 9 is currently available on Playstation 4 (the console which we reviewed it on), Xbox One, and on PC via the Epic Games Store. A Nintendo Switch version of the game will be released later this year.
We can also look forward to a next-gen version for both the Xbox Series X and Playstation 5 in the near future – which I'm really excited about. The game can only be enhanced even further with the use of ray tracing and haptic feedback on the dual sense controller.
Will you be going full throttle to grab a copy of WRC 9?
The Review
WRC 9
WRC 9 delivers the most authentic rally simulation experience. It is a little tough at times but just sit back and enjoy the ride.
PROS
Decent graphics
Great selection of stages and vehicles
CONS
Fairly difficult
Sound and music could be better
The game resets at times
Review Breakdown
Gameplay

0%

Graphics

0%

Replay Value

0%

Sound and Music

0%