WRC 8 is hard. I'm talking Chinese arithmetic hard. And this is a good thing.
The WRC franchise has always been about realistic, balls-out racing simulation. If you are looking for a rally game that's going to give you all the good feels, I suggest you swipe left. However, if you want the most realistic rally experience out there, WRC 8 is the only option available.
It's no secret that the F1 franchise is the king of my private, erotic game collection. It is the closest I will ever come to driving an F1 race car and all racing games will be compared to it. None are as pure and realistic and immersive as F1 2019, in my opinion. Until now.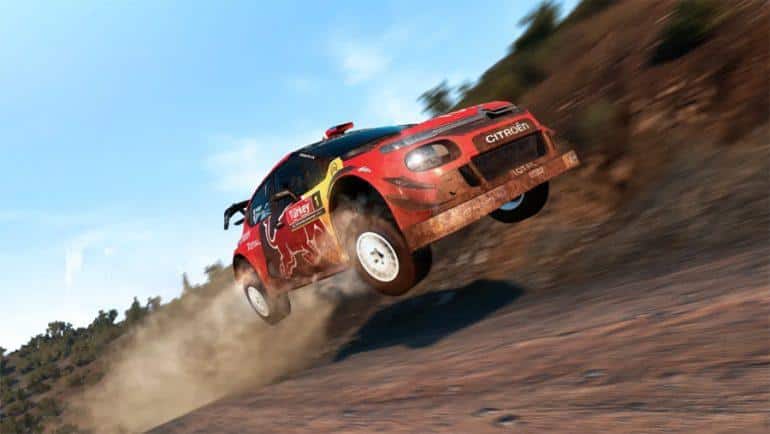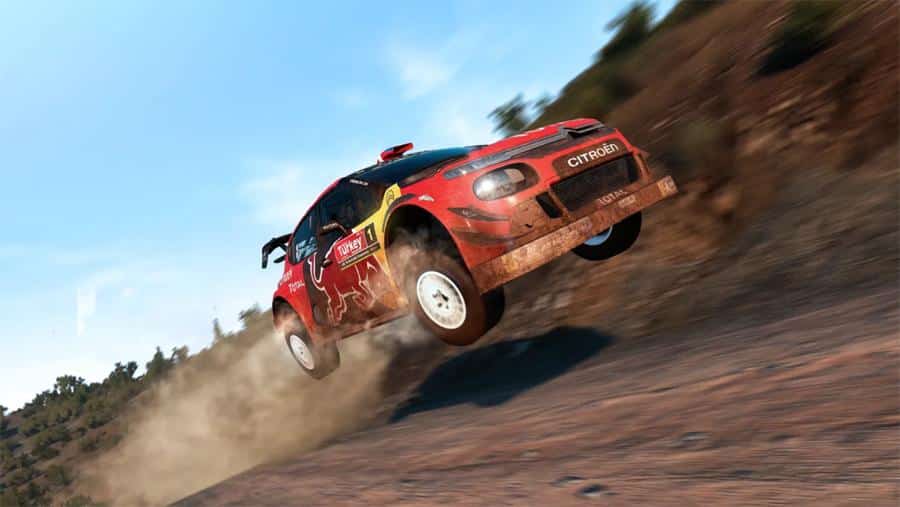 Like the F1 franchise, WRC is the officially sanctioned game of the real World Rally Championship, the most insane racing formula there is. It is dangerous and spectacular, and like F1, the FIA is very protective of their property, so there are no window dressings. This is just you competing in a digital version of the real WRC.
You throw your World Rally car down ice-covered, muddy, narrow mountain passes, bottom out as you get ready to launch your Ford Focus over a rise, all 4 wheels off the ground, and land in a corner skirted by massive palm trees. It all happens so fast and there is so much being asked of your senses that taking one second to think about what happens next and you are off the track either flying off the side of a cliff, wrapped around a tree or splatted against a rock face. It is awesome stuff!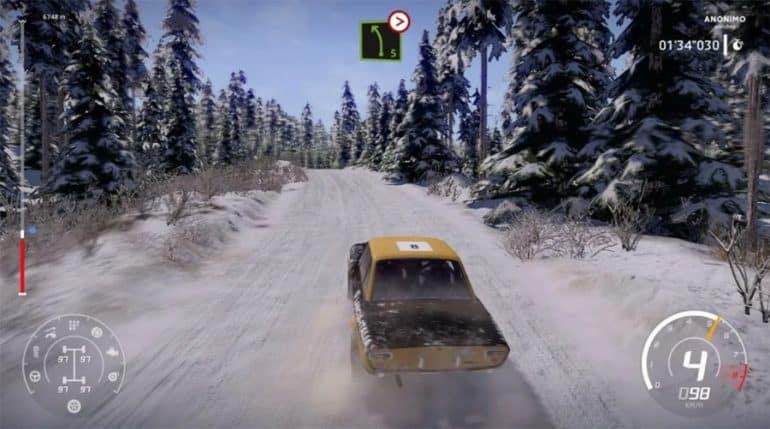 Some of the stages last 15 minutes and to keep that level of concentration for that long is a real challenge. I'm not exaggerating. I completed the Argentinian rally, which took around 15 minutes. I came 5th and was shaking and sweating like I'd done some Cross Fit with Dwayne Johnson. So if you are the type that needs safe spaces, don't play WRC 8. It does not care about your feelings.
This relentless nature of the game is either going to make you love it or hate it. There are no cosmetic upgrades or building up a garage of cars. That's not how this game rewards you. Your reward is finishing a stage with most of your appendages in their correct place and a car that isn't a rolling pile of scrap.
And if you can win a stage, well, you will want to tell someone. In fact, I came 3rd in a short tar stage and had to phone my dad to tell him about it.
So what does WRC 8 offer, if not a ridiculous arcade experience?
For starters, the physics are pretty close to witchcraft. I said that about WRC 7, that what they had done there was so incredibly good, how you can feel the difference between mud and snow, sand and gravel, how the car gets light as you skate across a little river, all while sitting on your couch. Somehow, they have improved on it again.
The weather system has also been improved. There is a real sense of foreboding when you are throwing your car over a mountain pass and the sky is a brooding grey and getting darker every minute. When you are on the very limit of ambition versus skill, the smallest amount of rain is going to result in you being a greasy spot at the foot of a cliff.
Like previous releases, all the rallies you would experience in the World Rally Championships are there, 100 stages covered over 14 rallies across the world. This time, however, they are even more beautiful.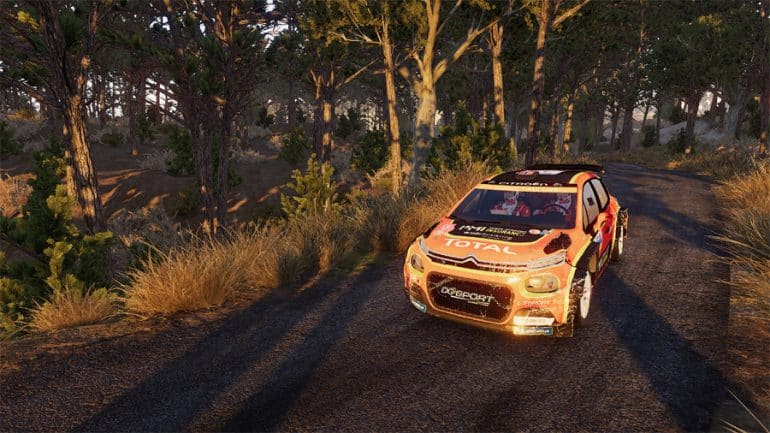 Of course, this single-minded approach to realistic racing has come at a price. There are elements of the WRC that don't involve ass-in-seat rally racing, like building a crew, everything from a turbo specialist to a meteorologist, a drive train tech to a physio and, of course, a chef.
Managing your calendar in WRC 8 is a real ball ache, but you have to do it because you can't participate in every single event. Your team eventually burns out and that affects your performance on the track. Each event provides resources, which you need, so you need to plan how much training you are going to do and what challenges and tryouts will you participate in.
Then there are your sponsor events, which you have to do to keep them happy and then down-time, for your team to recharge.
This is, after all, a simulation of the career of rallying and all of the above is a part of that. I just really don't enjoy it.
Then there is the community. That's not much of a drawcard for me, but considering the growth of esports globally, I understand why so much effort has been put into this element of the game. The WRC eSports Championship is in its 4th season and, like F1, the actual teams competing in the real WRC have teams and it is a seriously competitive league.
Feedback from this championship gets used to refine the game through its development lifetime and to ensure the next release is even better. Much like the car manufacturers and fuel and lubricant suppliers use the real championship as a laboratory to improve their products, so too does Kylotonn and Big Ben Interactive use the championship to improve their product. It's really very clever and very exciting.
So to sum up, this is a no-nonsense rally racing sim designed to reward excellence and punish mediocrity. If you are looking for cosmetic upgrades, car collecting and being able to race completely impractical cars (like a Lamborghini Aventador) across the Swedish Alps, play Forza Horizon 4. There are only purpose-built rally racing cars on offer. Sure, they all look the same, but that's not the point. It's about pushing yourself to become the best driver you can be and you know that, even if you "just" get 3rd place, you can be very, very proud of what you have accomplished.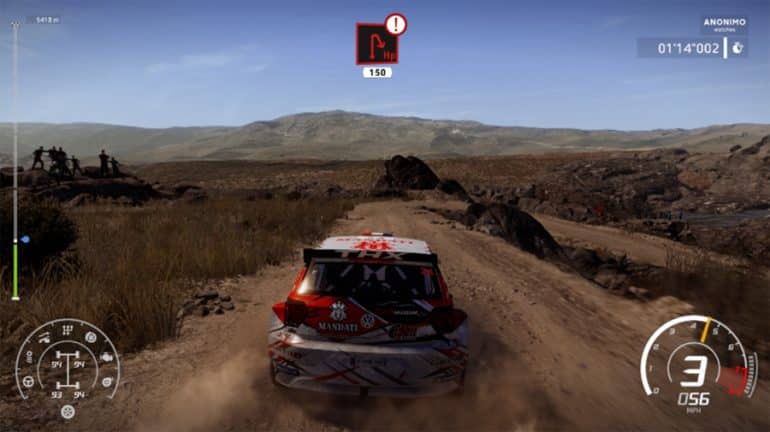 WRC 8 is simple. You race. There is a career mode and that's cool, but it also is simple and linear. You start at the bottom and work your way up. You manage a team, but for the most part, you are racing and that's really what it's all about. The racing experience is brilliant. It looks and sounds great. If that kind of single-minded commitment to it's purpose is going to frustrate you, play Dirt Rally.
This is my kind of game. There is ni BS. It is pure in its purpose and I think if those things appeal to you, this game will keep you busy sweating and swearing for days and days.
WRC 8 has been an absolute pleasure to review.
The Review
WRC 8
WRC 8 is a brilliant racing game. It's tough, it's frustrating but, more importantly, it's loads of fun.
PROS
Dynamic weather
The cars sound great
Managing your team
Review Breakdown
Storyline

0%

Gameplay

0%

Graphics

0%

Replay Value

0%

Sound and Music

0%