When the review code for WRC 10 arrived in my inbox, I was well excited.
I had bought WRC 9 at the beginning of last year as a lockdown treat for myself and it is a very good game. It's not quite as hardcore as Dirt Rally 2.0, but it's not the 'sim-cade' fluffiness of Dirt 4. It's a serious racing sim that doesn't require you to have a degree in mechanical engineering.
It looks amazing, the soundtrack is great and the Career mode is completely immersive. If you are a more casual gamer who just wants to race a little, you can jump in at any point at any track in the Junior WRC series. The cars will be limited, but you will not be punished as severely when you try to let it all hang out and get unlimited restart attempts. It's a great way for those new to the game to get familiar with the mechanics.
That was WRC 9. How on earth are Kylotonn and KT Racing going to improve on what was, arguably, the best rally game (if you measure greatness on the fun/challenge matrix) of the last 12 months?
Well, we have to start with the obvious and move our way down.
Better graphics in WRC 10?
The short answer to that is, no. The graphics are largely the same. I swapped between WRC 9 and WRC 10 during the review process to be able to make comparisons and I eventually started getting the two games confused. This is not necessarily a bad thing. WRC 9 was, in my opinion, near-perfect in how it represented the cars, so there was never much room for improvement.
The one issue I did notice in WRC 10, which I never experienced in 9, was a noticeable frame rate drop at certain times of day, certain weather conditions and on certain tracks. This could be because the game is optimised for the Series X console and I was testing it on my prehistoric One X, but I wasn't playing it at 4K 60fps HDR. I have read other reviewers had a similar experience on their Series X consoles, so let's hope it's something that can be patched soon.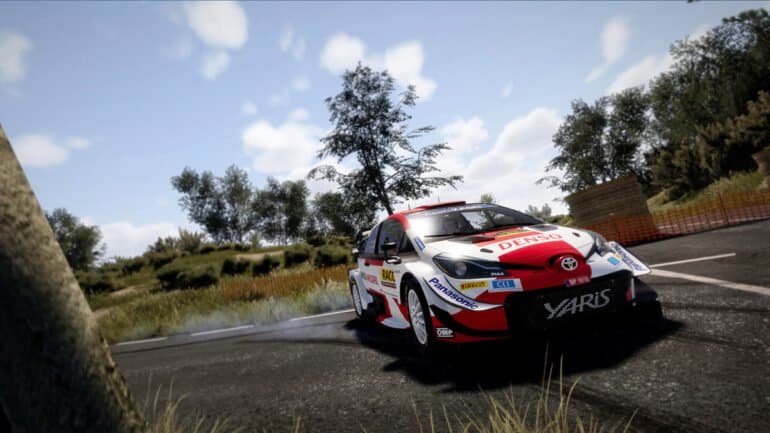 Game mechanics, perhaps?
WRC 10 has all the same modes as its predecessor.
As I mentioned, Career Mode is highly immersive and how you get the most out of the game. This is where you race for points which you can spend on buying new cars, modifying your cars, and building your team. I love this element of modern racing games. The more points you earn and the more money you win, the better mechanics you can hire and the better you will perform.
This does mean that you will have to fire some team members, which is surprisingly hard. I found myself actually feeling bad for the digital people I had to give the axe. They always look like you have just bamboozled them with a truly brilliant card trick. Their eyes go wide, their mouth drops and they shake their heads. Sometimes it's hard to be the boss…
Again, not much new here over 9.
The one thing I really hoped they had fixed in WRC 10 was the very uncharacteristically archaic Advanced Settings interface. This is where you really dial in the settings on your car to get it just right for each track. It is effective and absolutely necessary.
The game appears to be optimized for a specific Fanatec steering wheel set-up. If you are like me and use a lesser breed of steering wheel, you will spend most of your racing time jumping between under and oversteer. This can be very annoying, but you can tweak it by using the Advanced Settings.
The problem is that there is no point of reference. It's just numbers. A graphic representation of your car, the chassis, the wheels and brakes, showing how your adjustments are actually affecting the car would really save a lot of time currently wasted on trial and error.
All that to say, this Advanced Settings interface looks like it has been lifted directly from WRC 9, so a bit disappointing…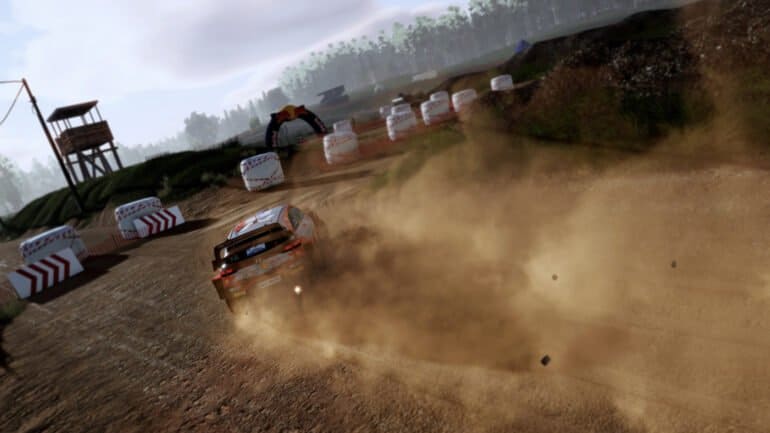 New Content in WRC 10?
The pre-release media was really pushing the fact WRC 10 was going to have a ton of extra content by focusing on the 50-year history of the WRC.
It does. It includes 19 classic rallies in History Mode and a bunch of the really classic stages that cover the globe from Greece to Las Vegas.
It is a very well thought out addition. It's the small details — like having spectators standing right of the verge of the road when these beauties from the '80s and '90s literally come flying over a jump and then immediately handbrake turn through a hairpin corner, flicking rocks, dust and debris into their faces as they rocket off down the track and do it all again — that makes it fun.
Seeing the cars from that era in all their digital glory is a real rush. They are all there, everything from the iconic Toyota Celica to the Lancia's, both the Delta and the Integrale, the all-conquering Audi Quattro to the beautiful Renault Alpine A110. These are cars that somehow dominated the WRC. But if you bought one in real life, they would probably fall apart after four weeks of regular road use.
This is all great stuff until you want to hop into the promised Subaru WRX of Colin McRae or the monstrous Mitsubishi Evo X and then find out you can only get them if you pre-ordered (I didn't) or if you pay for the deluxe version (I didn't). That feels like a bit of a shifty move from the marketing department at Nacon, the new publishers of the series.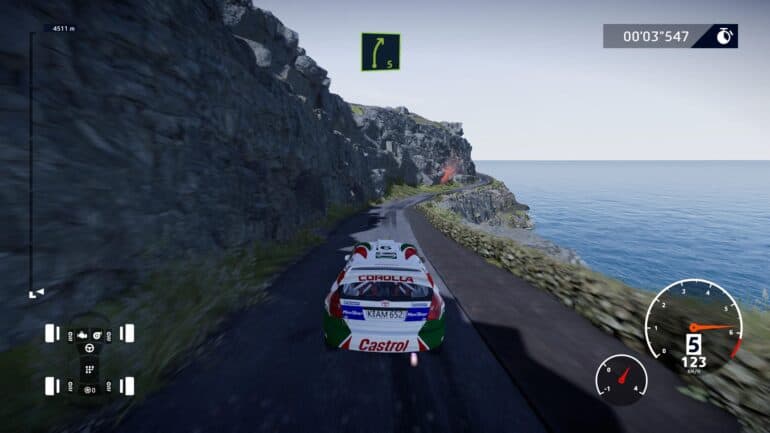 So, in summary, is WRC 10 the leap forward that WRC 9 was from its predecessor?
No, it's not, but then how could it be? WRC 9 was/is brilliant.
This begs the question, should you spend your money on the new release? Maybe.
But if you are looking for a really solid, immersive rally game and you are counting your pennies, I think you will be very happy with WRC 9. If money is not an object and you are a rally fan from the bygone days, go for WRC 10. It is an excellent game with huge replay potential. It will take you a year of regular gameplay to get to a point where you are consistently quick on most of the tracks, and that is the way it should be.
The Review
WRC 10
WRC 10 is a lot like WRC 9. It builds on the success of its predecessor and creates yet another impressive rally sim.
Review Breakdown
Gameplay

0%

Graphics

0%

Replay Value

0%

Sound and Music

0%