Universal Pictures has released the first trailer for the upcoming animated feature, Bobbleheads: The Movie. And it looks awful!
The film is based on the oversized wobbly-head toys that became popular as giveaway items during Major League Baseball games in the 1960s.
The story follows three Bobblehead figures who must work together to oust intruder relatives from their family's home, before they steal one of the most valuable Bobbles for themselves.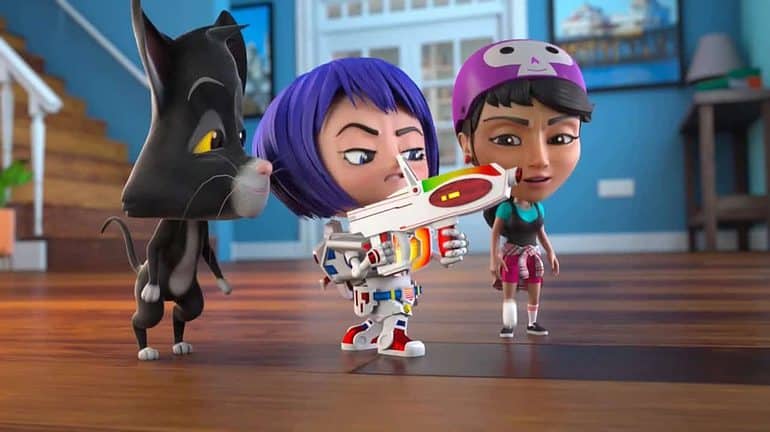 The film features the voice work of Karen Fukuhara as space explorer Ikioi, Brenda Song as the skateboarding Kehlani, Julian Sands as cat bobblehead Purrbles, and Khary Peyton as the high-value baseball player Deuce. Luke Wilson and Jennifer Coolidge voice the no-good home invaders.
There's also a special appearance by music superstar, Cher whose bobblehead provides courage and words of wisdom to the movie's main characters.
The film is directed by Beauty and the Beast's Kirk Wise and produced by Mortal Kombat's Lawrence Kasanoff via Threshold Entertainment.
It also features an original score and songs written by Greg O'Connor, with music supervised by Michael Lloyd. The soundtrack, from Back Lot Music, will be released on December 4th.
Bobbleheads: The Movie will be available on all digital formats on December 8th. The movie will also stream on Netflix at a later date.
Although the film is described as a "brand-new hilarious, heart-warming animated action-comedy, it really looks like something we've all seen before. So maybe this outrageous battle of wits and wobble should be just for the kids.
You can check out the trailer below…