Prolific actor Nicolas Cage is never short of interesting comments, especially concerning the comic book film world. Just last year, Cage mentioned that his unmade Superman film by Tim Burton, titled Superman Lives, is the most powerful Man Of Steel film ever. Now, in an interview with JoBlo, the Ghost Rider actor revealed that he would love to take on the iconic Batman villain, The Joker. The Oscar-winning actor also went on to explain just why he would be perfect for it:
I mean, I think my comic book days are kind of…I'm on to other things, but I always thought I'd make a great Joker and I always thought that I would've been a good villain in one of the Marvel [movies] like Doctor Doom. But, Doctor Doom you have to wear that mask, but I thought the story leading up to Doctor Doom could've been interesting. At this point, if I was to go back into the format it would probably have to be as a villain.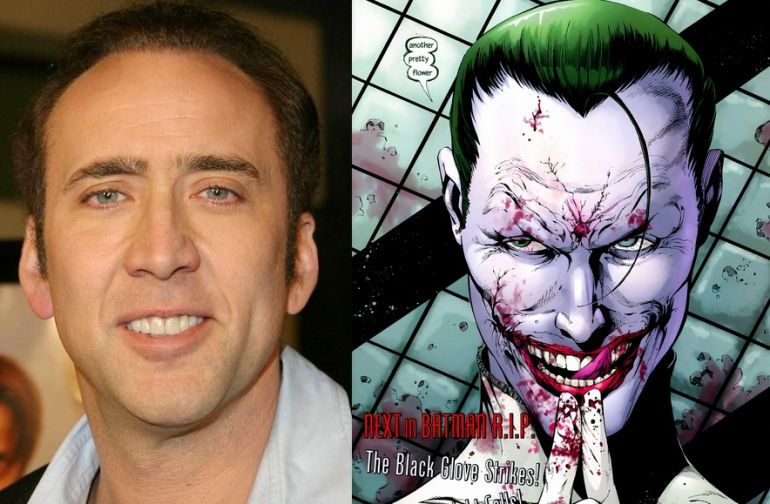 Nicolas Cage believes Joker would be a perfect fit:
It would be the perfect one for me to go even more off the rails than I've ever done before and, y'know, it'd be fun.
Cage will finally get a chance to play Superman in the upcoming Teen Titans Go! To The Movies, which releases in July. Perhaps this will be his return to the genre? Regardless, he has Martin Scorsese's prequel Joker and Jared Leto's Suicide Squad Joker to go up against in order to get the role.
Source: www.joblo.com