Wonder Woman crash-landed on a mysterious island in search of missing friends. She battled strange creatures and hostile aliens. These beings captured Diana and her friends on orders from the treacherous alien, Princess Sibella. Far from home, Wonder Woman has to fight the Princess and her cohorts while also saving everyone on the spaceship from the malevolent entities known as the Light Lords.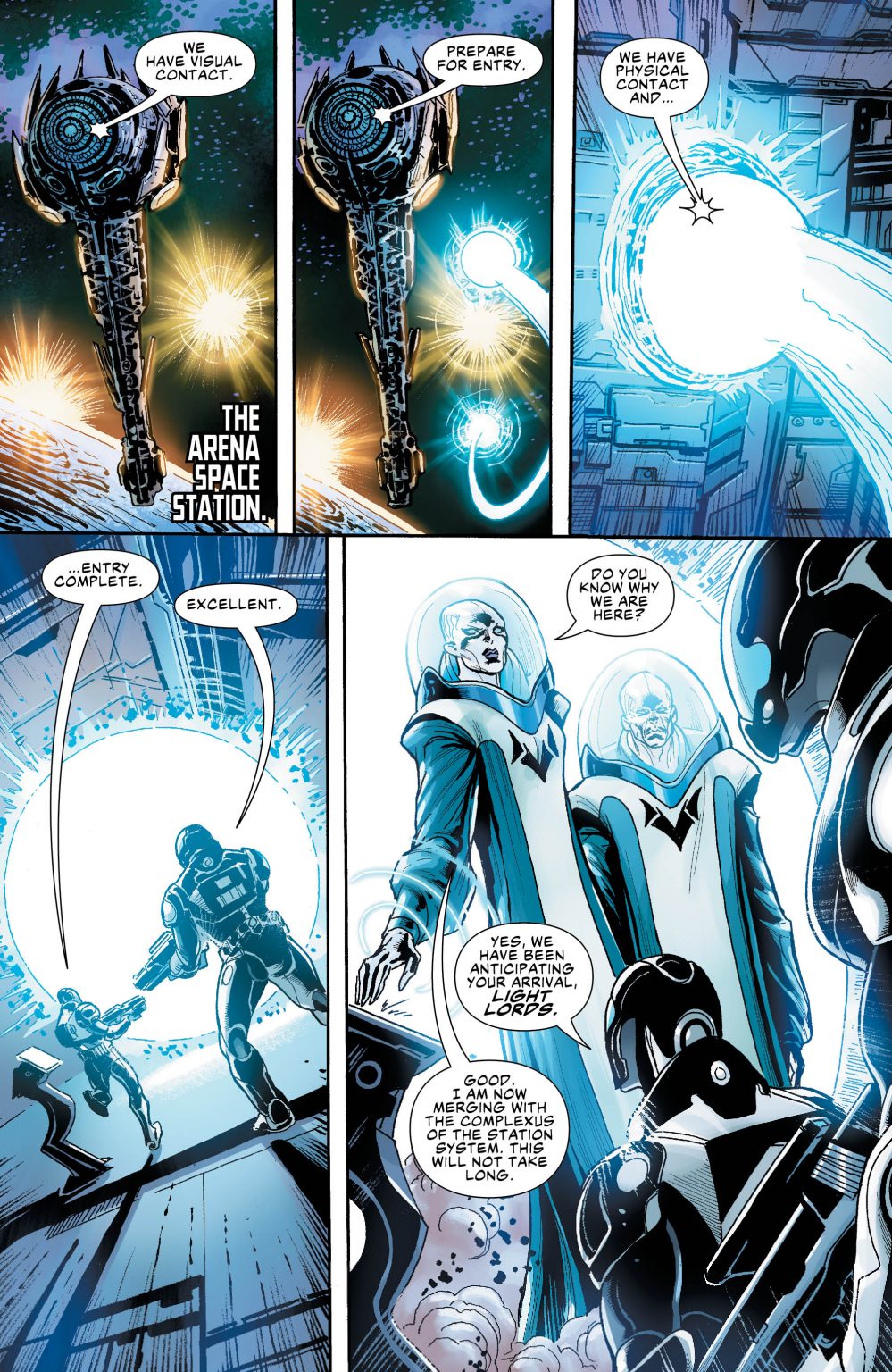 Wonder Woman: Come Back To Me #6, the last issue in the series, wraps everything up quite nicely. Overall, we went on a fun adventure with Diana, Steve Trevor and co. We were taken to a mysterious island with pre-historic creatures and finally into distant alien galaxies. The plot had lots of great action and was well-paced. Diana was written wonderfully as the lead character throughout the series. Her bravery and heroics were marked with great strength and excellent leadership. In this last issue of Wonder Woman: Come Back To Me, we learn more of Princess Sibella's backstory which was interesting and added more depth to her character and the overall plot.
The introduction of the Light Lords was a bit of a twist and added more menace to the story. These evil entities were underused just a bit though. They just appear suddenly; we don't learn much about them and we don't have the opportunity to explore their characters. It would also have been beneficial to the story if we were told or shown with examples why Princess Sibella's followers sold her out so easily.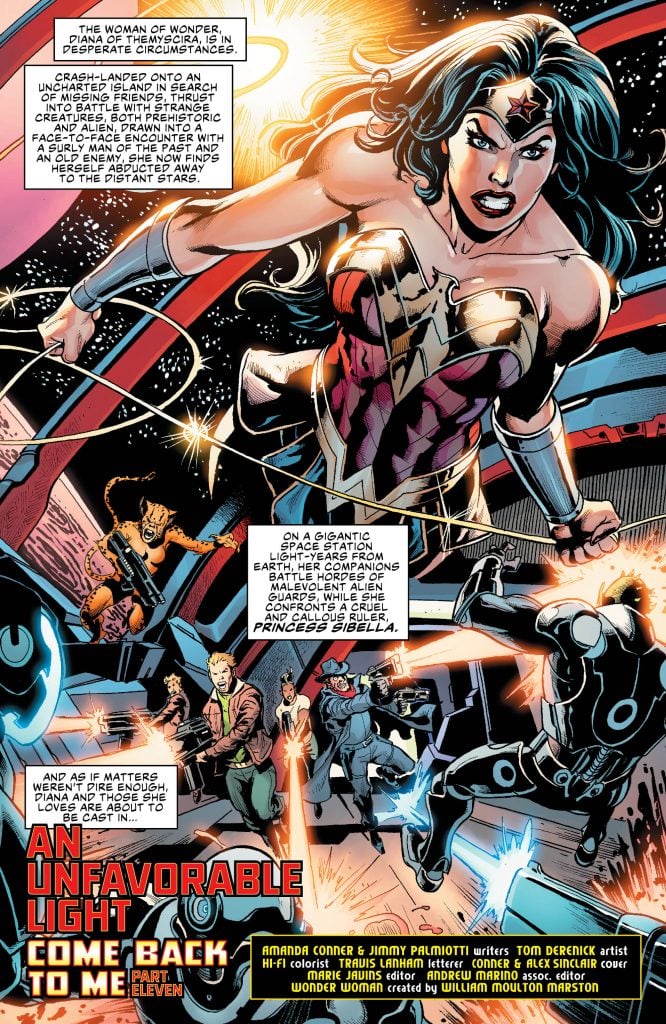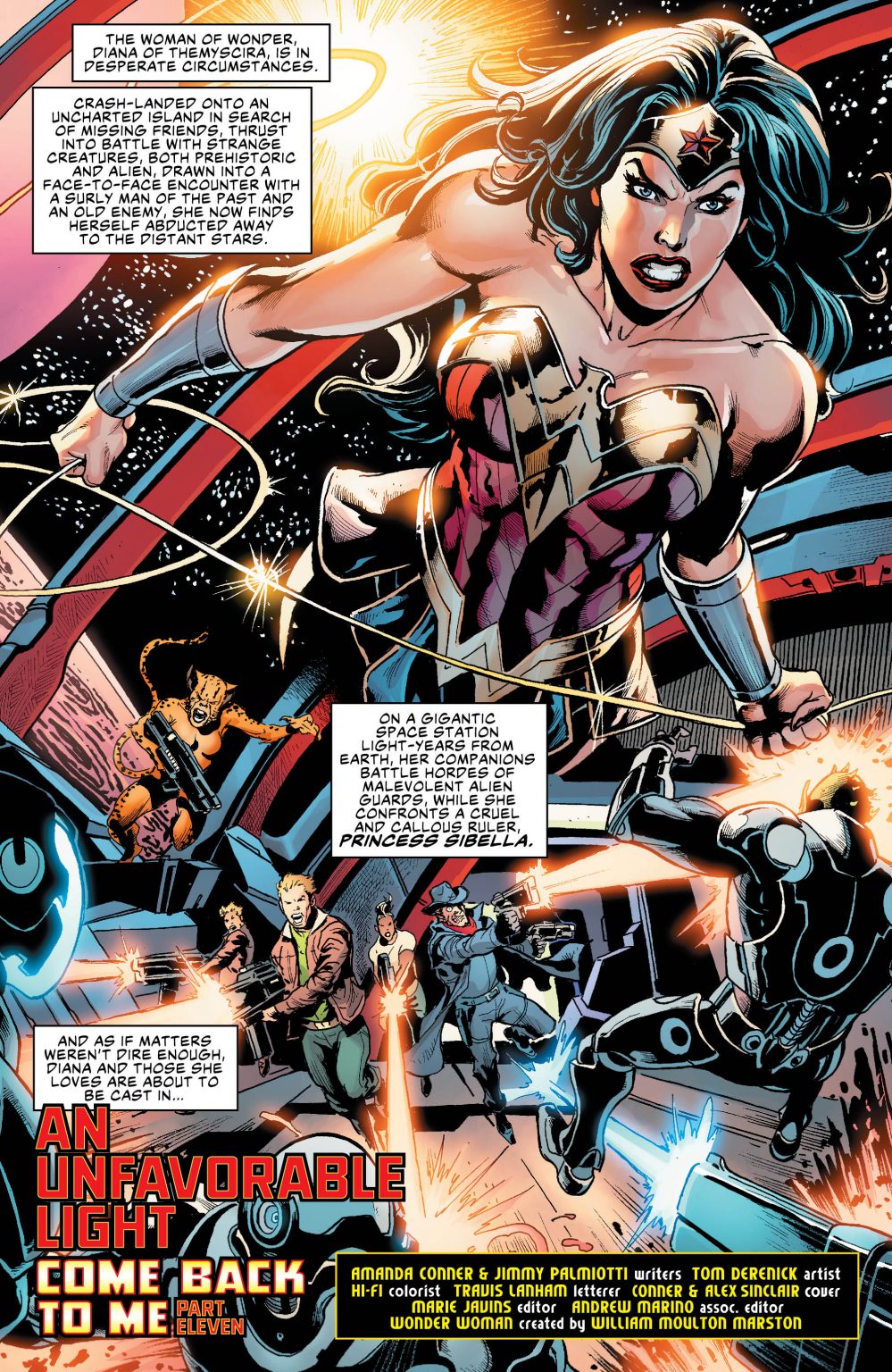 Tom Derenick's art is playful and full of energy. His depiction of action and movement is filled with dramatic poses and excellent angles and composition. His work also has a clarity to it, not too cluttered or confusing visually. It has a good blend of complexity and simplicity. A word of praise has to be given to Hi-Fi the book's colourist. His tones and hues on the expanding light bomb is amazing.
The Review
Wonder Woman: Come Back to Me #6
This was a really fun read and is a comic both young and old can enjoy.