In Wonder Woman Annual #3, Diana Prince, Steve Trevor and new A.R.G.U.S recruit, Helen Paul are on a secret mission in Gorilla City. They are sent to retrieve a fellow agent, but can they do so without alerting Gorilla Grodd? Also, what does Leviathan want in all this? What secrets will be revealed?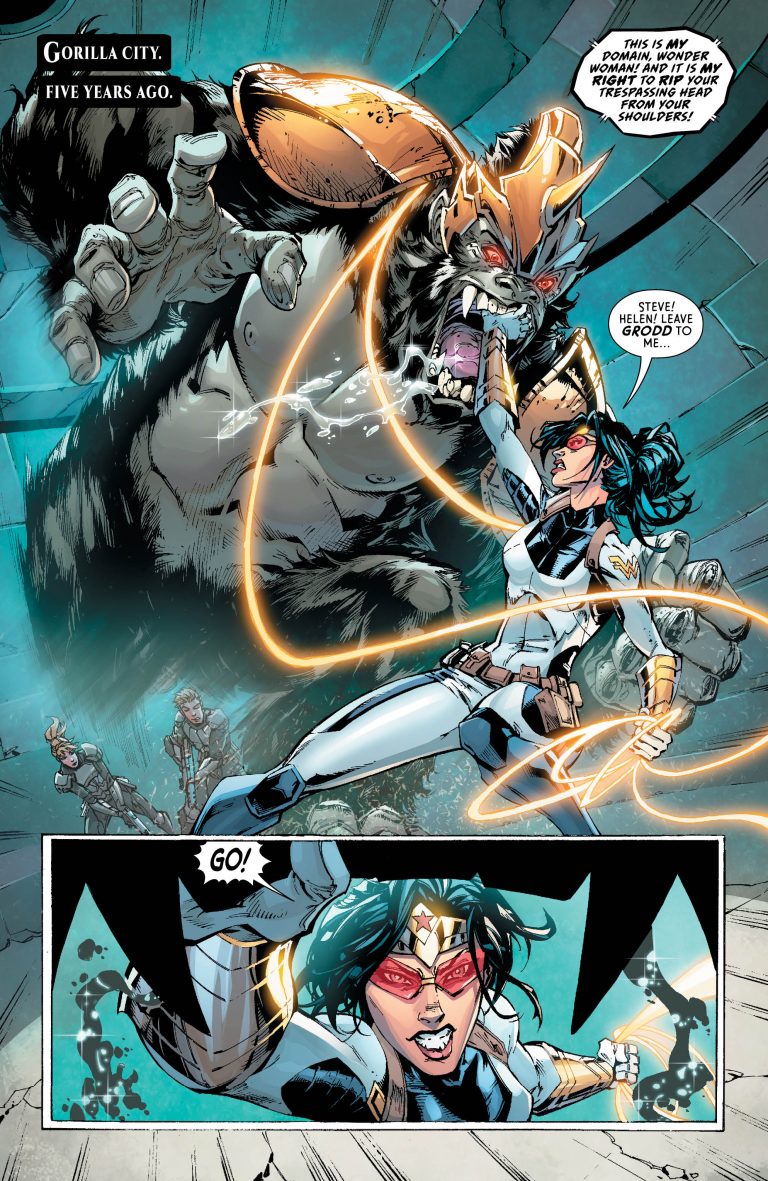 Annuals can be hit or miss. Often writers, who don't always link annuals to other stories, play around and you end up with something good or they make a mess indulging themselves. Thankfully, Wonder Woman's annual has something worthwhile to say.
Helen Paul is a new character and her backstory is interesting. Thanks to Wonder Woman, Helen was saved from a terrorist cult as a child. The book hints that all may not be as it seems, raising many questions. Tying the story with Event Leviathan turns everything upside down.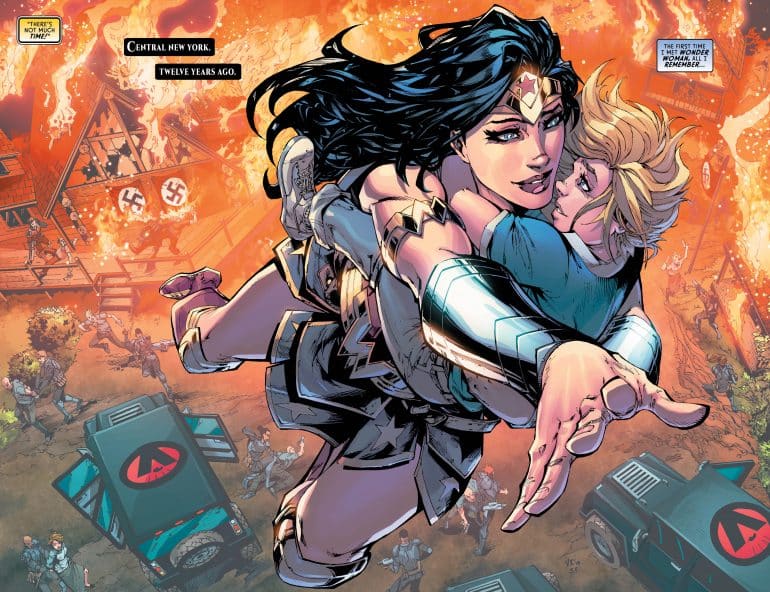 Back in Gorilla City, the team moves covertly and while the dialogue is uneven at times, due to awkward sentence structure and unnecessary words, there is an earnestness to the characters and the story, which make up for questionable grammar. Reading through the pages, you are soon impressed with Wonder Woman. Writer Steve Orlando allows her leadership to shine. You never feel she is lording her status over the other characters. She manages to take control of each situation in a balanced way. Steve and Helen's easy disposal of Grodd's forces was unbelievable though. They didn't break a sweat defeating such formidable foes and seemed to do so with minimal arsenal, incredible when you consider the enemy.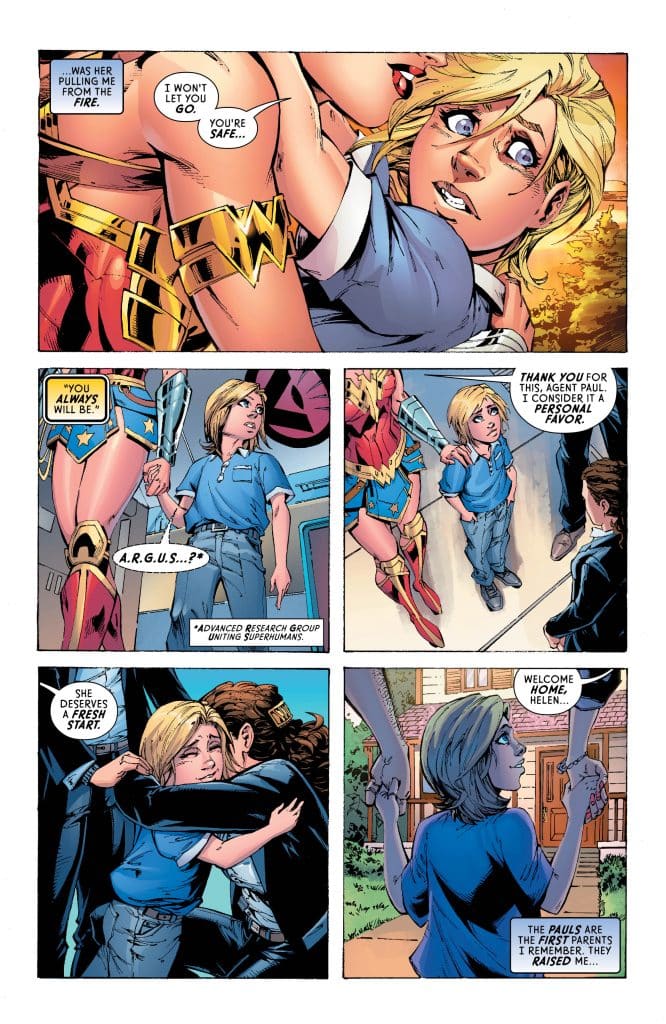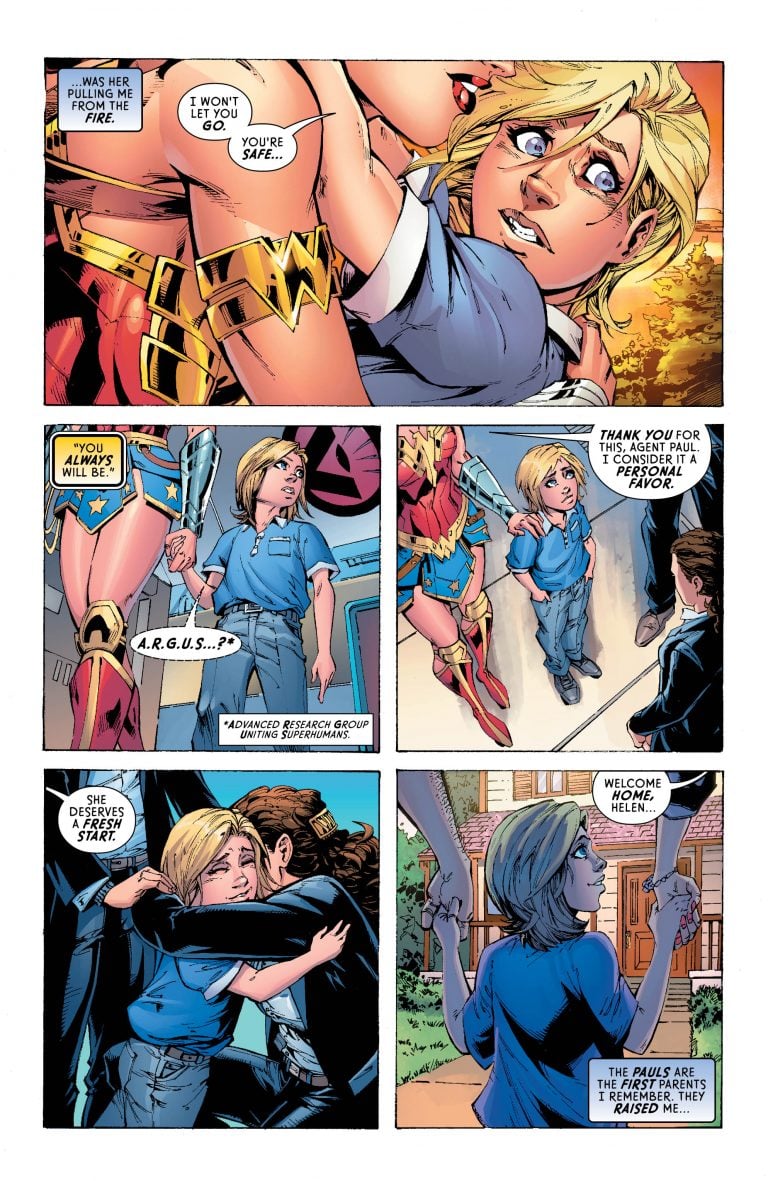 The pace is lively and the personal stakes for all characters are pushed to the fore, giving us deeper insight into their motivations. The relationship between Diana and Helen is genuine and believable and the focal point. Wonder Woman's encounter with Grodd is also great especially when we are taken into the astral realm of the Golden Perfect-though only briefly.
Penciller, V. Ken Marion has a flowing, energetic style. He often renders his characters gangly and long-limbed. Their exaggerated anatomies make for cool, dramatic action poses. The colour work by Hi-Fi is great as usual. The tone of the colours gives each panel a glistening glow.
Wonder Woman Annual #3 has some spotty dialogue and some moments in the script jump forward too quickly.  For example, the introduction of Leviathan, in a few brief panels a great leap or change occurs which felt rushed.
The Review
Wonder Woman Annual #3
Wonder Woman Annual #3 a fun book with a good mix of action and heartful storytelling.