To celebrate the 80th Anniversary of Wonder Woman, DC along with Warner Bros. Global Brands and Experiences and WarnerMedia are launching a multi-month campaign called "Believe in Wonder" that will include original content, commemorative comics, books, and global fashion collections and experiences.
The campaign will begin on International Women's Day and will culminate with a worldwide celebration of Wonder Woman Day on October 21.
Celebrating Wonder Woman
Over 8 decades, Wonder Woman has stood as a symbol of truth, justice and equality for people around the world.
Created by William Moulton Marston, a psychologist who was a forerunner in the area of lie-detection, Wonder Woman made her first appearance in All Star Comics #8 on October 21, 1941 in a back-up story intended to assess her appeal in an era when female Super Heroes were uncommon.
She was conceived as a new type of superhero who used wisdom and compassion, not just her fists, to triumph over evil. An instant favourite, Wonder Woman was soon headlining her own standalone title less than a year later, spreading her timeless and relevant message of hope and empowerment.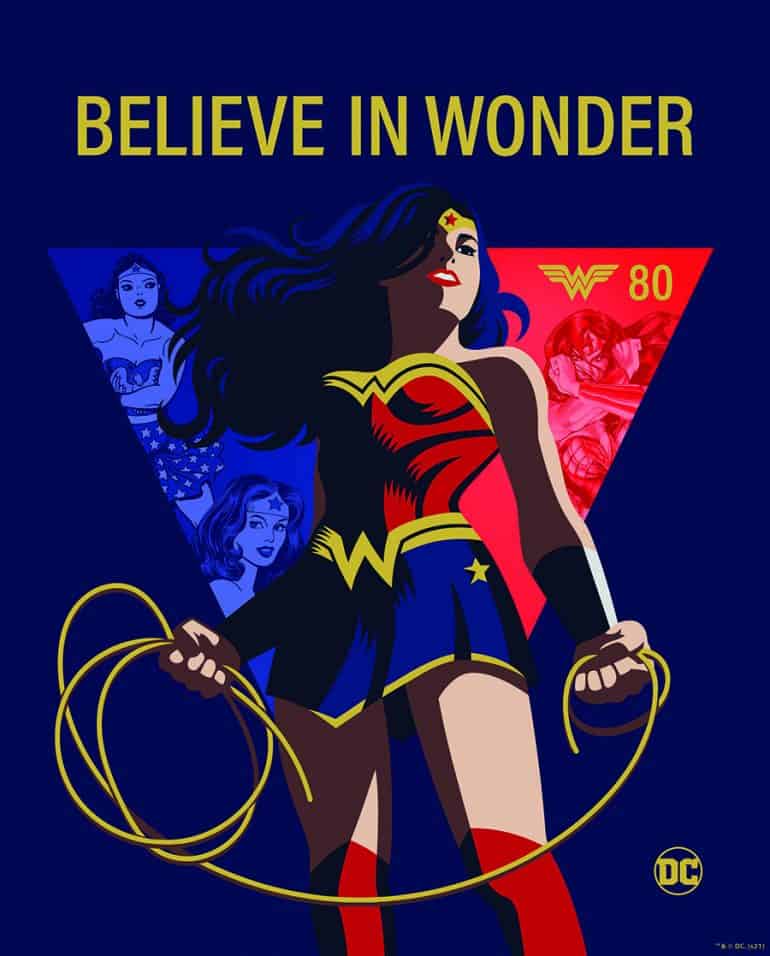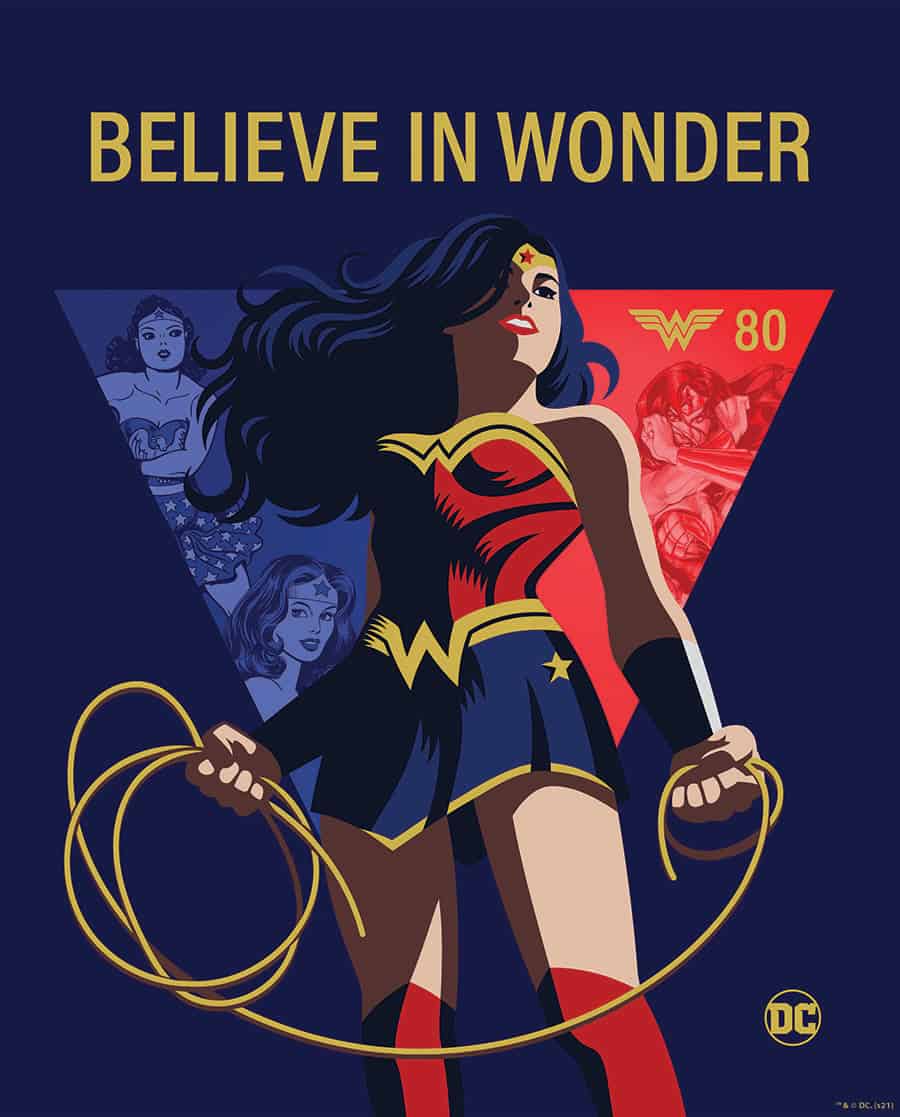 What can you expect from the Wonder Woman 80th Anniversary celebration?
DC and WarnerMedia have put together a power-packed video inspired by Wonder Woman showcasing the impact of women around the world and the powerful women connected in the Company's content and products.
This year, WarnerMedia will produce videos that shine a spotlight on 80 "Women of Wonder" including real women, network journalists and talent, cultural figures, experts, influencers and celebrities who – like Wonder Woman herself – are advancing representation in their fields, acting as real-life superheroes and giving us reasons to "Believe in Wonder."
World-renowned designers Venus Williams, Camilla, and Azede Jean-Pierre have collaborated with Warner Bros. Consumer Products to create Wonder Woman-inspired fashion collections.
EleVen's "I Am Wonder Woman" activewear line by international tennis champion and entrepreneur Venus Williams is available now. Also available, is a luxurious limited-edition collection from Australian designer Camilla, and later this month award-winning designer Azede Jean-Pierre will reveal a custom collection featuring never-before-seen artwork.
To honour the Amazonian Warrior, DC is making All-Star Comics #8 (the first appearance of Wonder Woman), Sensation Comics #1 (the first comic headlined by Wonder Woman), and Wonder Woman #1 (1942), all free to read on the DC Universe Infinite digital platform.
There will also be a 100-page Wonder Woman 80th Anniversary Spectacular available in October which will bring together some of the greatest storytellers in comics and entertainment to pay tribute to Wonder Woman in a collectable keepsake.
DC is also debuting custom art that pays tribute to Wonder Woman's legacy while looking ahead toward her future. The pop art design was created by INNOCEAN USA, which also designed the Wonder Woman 80th Anniversary logo, and drew its inspiration from the iconic cover of Wonder Woman #4 (2016) by artist Nicola Scott.
DC has announced its second Wonder Woman 5 and 10K Virtual Run as part of its "Believe in Wonder" campaign.
The DC Wonder Woman Virtual Run 5K/10K from Rugged Races will be one of the biggest events happening during the campaign, which is being held in partnership with Warner Bros. Consumer Products.
Registration for both individuals and families will begin in July, with more information available now at DCWonderWomanRun.com.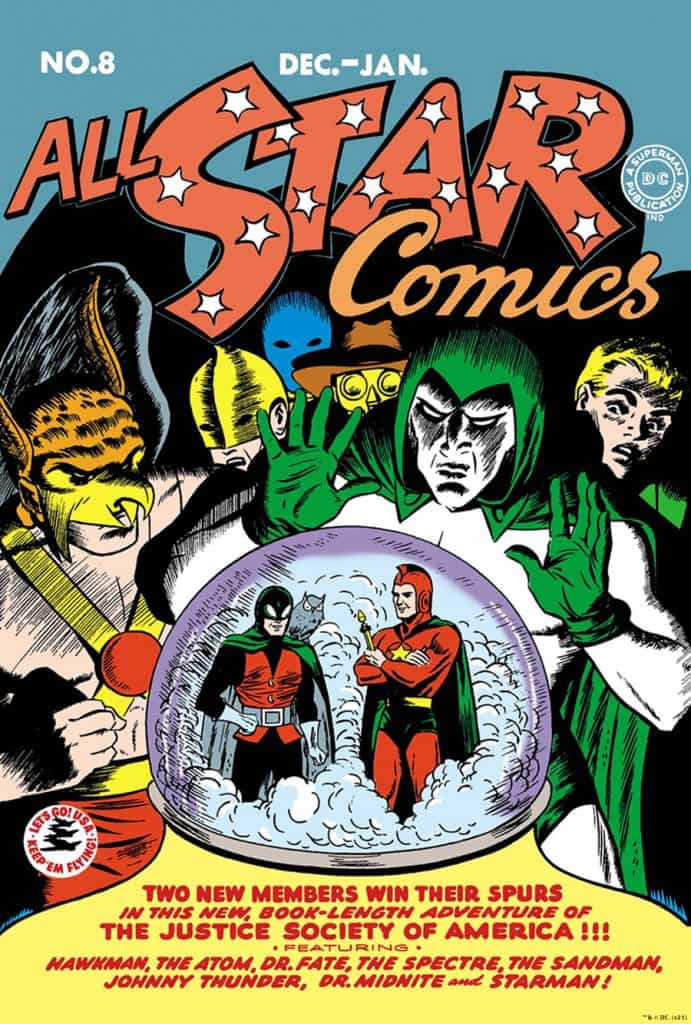 All this and so much more will be made available for this epic celebration of all things Wonder Woman. For more information on all the activities and previews on offer visit wonderwoman80.com.
Fans are encouraged to join the Wonder Woman 80th Anniversary celebrations on social media using hashtags #WonderWoman80 and #BelieveInWonder.