A fantastic part of the Steve Orlando run of Wonder Woman is the embodiment of hope and kindness that he has continued to capture with the character. Forever a part of Diana, Orlando continues to create situations in which only the titular character can navigate with her trademark interest in the truth above all else. Wonder Woman #55 challenges the character's range by showing how a simple quest for truth and kindness can overcome any obstacle. With the two main supporting characters, Artemis and Atlanta, having a moment to shine, the real heart of this tale is the bond between Artemis and Diana.
As observed by Wonder Woman towards the end of the issue, these two characters share a path that is dissimilar but move parallel to one another, causing each one to eventually fight for the same ideals. This smaller arc showcases this further, with the two on opposite sides of a conflict.
However, the truth is able to bring them together again and help them make a decision based on the greater good of a society. It is this value in truth that eventually allows Diana to entrust the Promise of Truth, her lasso, to Artemis, in order to keep her on the same path.
Throughout Wonder Woman #55, we also explore some more complex political themes that are very relevant to the current climate, especially in the U.S. We see a people at war with themselves at the manipulation of their leaders. These are events that seem very familiar to modern readers.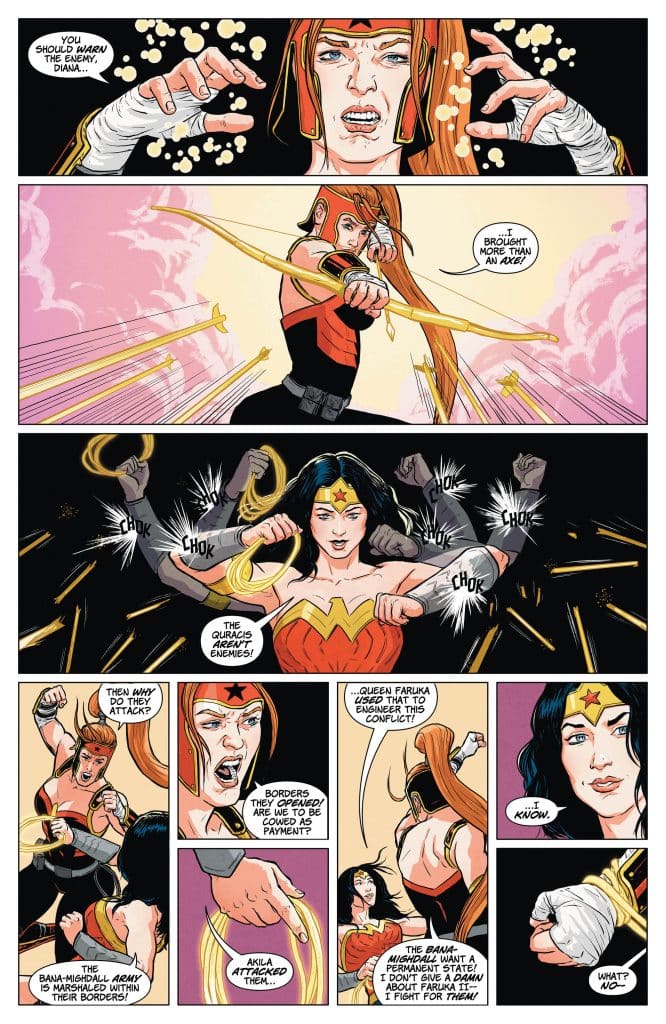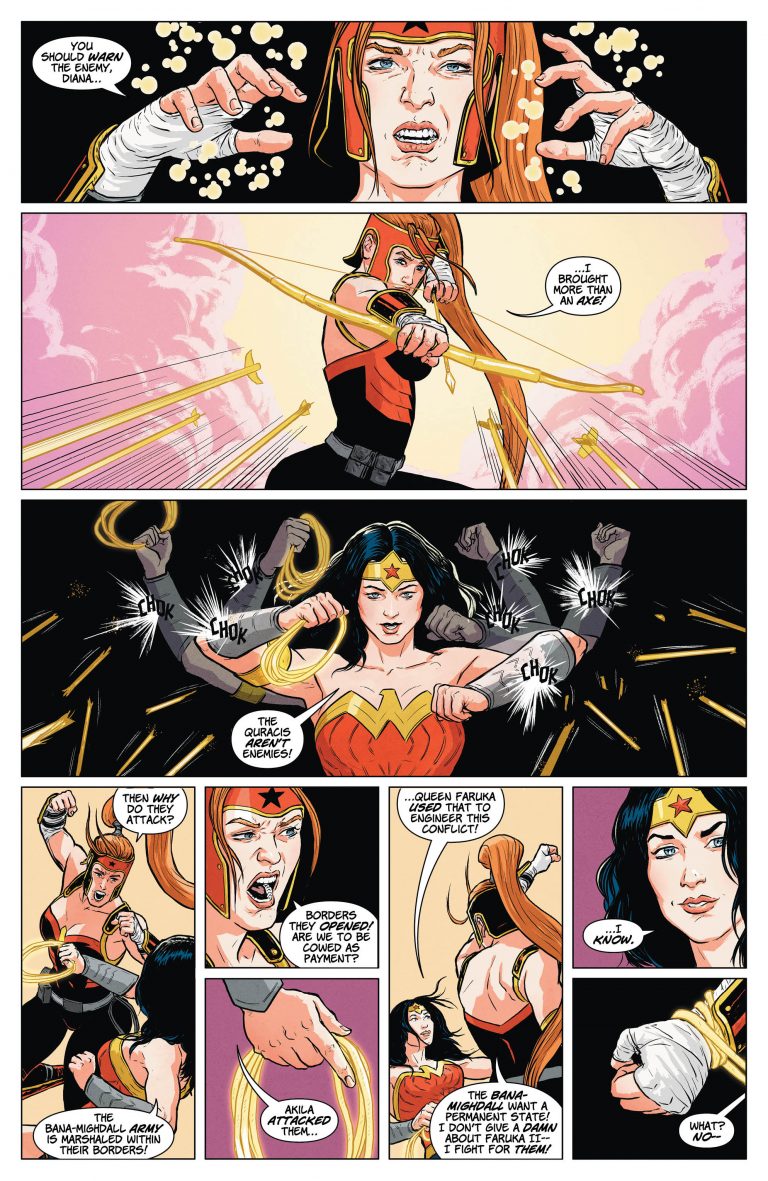 A road to peace has been shown through Wonder Woman's actions and there is a surprising moment of honesty from a politician that has been wronged by the world and has a bitter need to wrong the world back. The compromise that is eventually found is one that has not truly changed the status quo, although still has a significant impact, reinstating Atalanta to a position of power.
Wonder Woman #55 finishes with a tease of a magical mystery. The Witching hour is about to begin.
The artwork in Wonder Woman #55 has been spectacular and has captured the significant emotions needed during some of the more tender moments of honesty. The Orlando run has been short but fresh and it is a real shame that it is not to continue. That said, one thing is clear, the team here have left their mark on the series, especially in regards to Diana's world and the fearsome Artemis.
The Review
Wonder Woman #55
A stellar finish to a great run.