The questions every Marvel fan wants answered: When will Wolverine join the MCU? Who will play the iconic character? How will the X-Men join the Marvel Cinematic Universe? And has Hugh Jackman really put away his claws or could he join the Avengers in the MCU?
Let's delve into the theories, rumours, and discussions around Wolverine joining the MCU.
Marvel's Kevin Feige Wants Hugh Jackman's Wolverine to Join The Avengers in the MCU?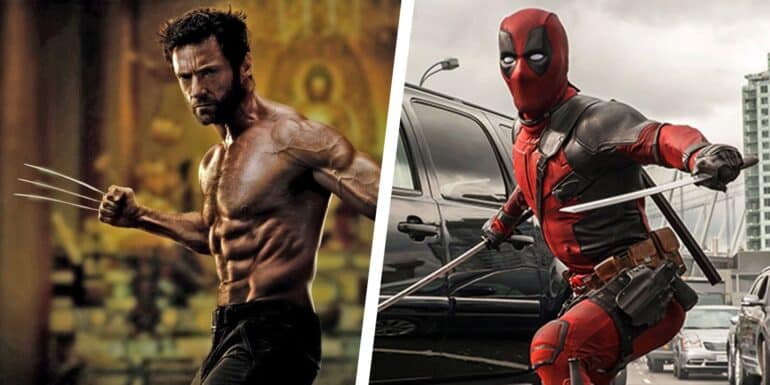 Hollywood insider Grace Randolph claims that Kevin Feige, president of Marvel Studios and the primary producer of the MCU movies, would love to have Hugh Jackman make an appearance as Wolverine in the Marvel Cinematic Universe (MCU). The Marvel boss is reportedly eyeing the actor for a cameo alongside the Avengers in the upcoming Doctor Strange sequel.
Randolph elaborated on the rumours on her YouTube channel, Beyond The Trailer.
"I've also heard that Feige is talking to Sony about making your dreams come true and having Tobey Maguire and Andrew Garfield come back to unite the Spider-Men, Batman-Flash style. He also would like to bring back Hugh Jackman for one last round as Wolverine. This is Marvel boss Kevin Feige's wish list. We'll see what he can actually do."
As Randolph notes, Hugh Jackman has previously stated that he's done playing Wolverine. But in 2017, he said if the opportunity to appear alongside the Avengers presented itself, he would return to the role in a heartbeat:
"The Avengers would prove too much to turn down. Because I always love the idea of him [Wolverine] within that dynamic, with the Hulk obviously, with Iron Man. But there are a lot of smarter people with MBAs who can't figure that out. You never know. At the moment, honestly, if I really did have them there, I probably wouldn't have said this is the last [about Logan]. It just feels like this is the right time [to leave the character]."
As previously reported, Marvel Studios is supposedly toying with the idea of including various cameos in Doctor Strange in the Multiverse of Madness. This means that we'll get to see different versions of Benedict Cumberbatch's Doctor Strange, and a new set of actors taking up the Avengers mantle across the multiverse.
Randolph also suggests that Jackman will probably be the only X-Men actor to return as the franchise will be rebooted by Marvel in the near future.
While Hugh Jackman insists that he is done playing the beloved Marvel character, Ryan Reynolds has been trying to get him to commit to an appearance (even a brief appearance or a post-credits scene) in a Deadpool movie, maybe even 21st Century Fox's Deadpool 3. Unfortunately, while fans have their fingers and their toes crossed, the delay of a Deadpool MCU movie (or a sequel to Deadpool 2) means that this collaboration seems very unlikely.
It's more likely that the role of Wolverine will be given to a different actor. But if Spider-Man: No Way Home has taught us anything it's that anything is possible. Never say never. There's a huge MCU multiverse now and any character can appear at any time – that includes Hugh Jackman's Wolverine, Robert Downey Jr.'s Iron Man, Jon Bernthal's Punisher, or even any of the characters from Sony's Spider-Man Universe.
Why Hugh Jackman Returning as Wolverine in the MCU Is a Bad Idea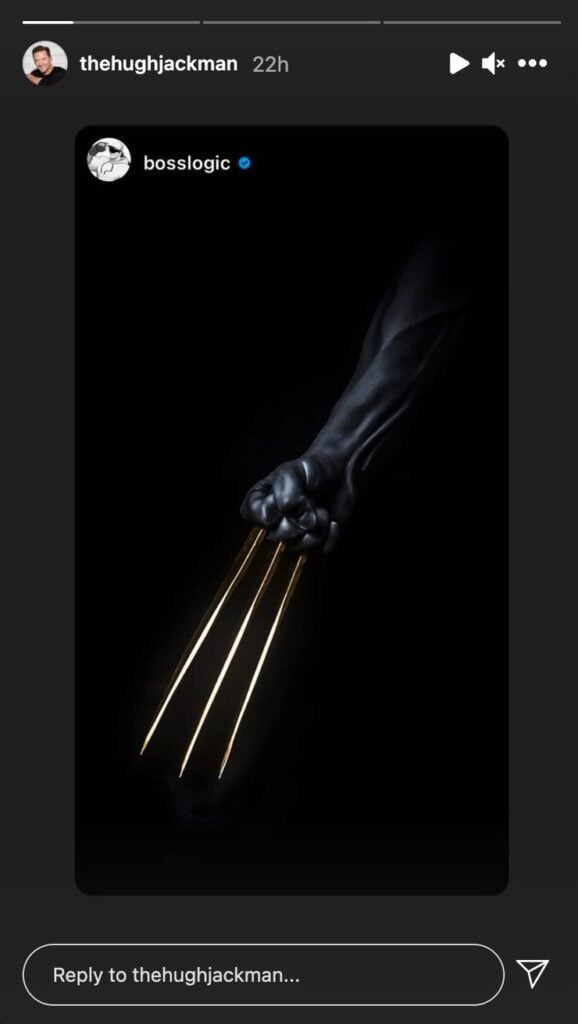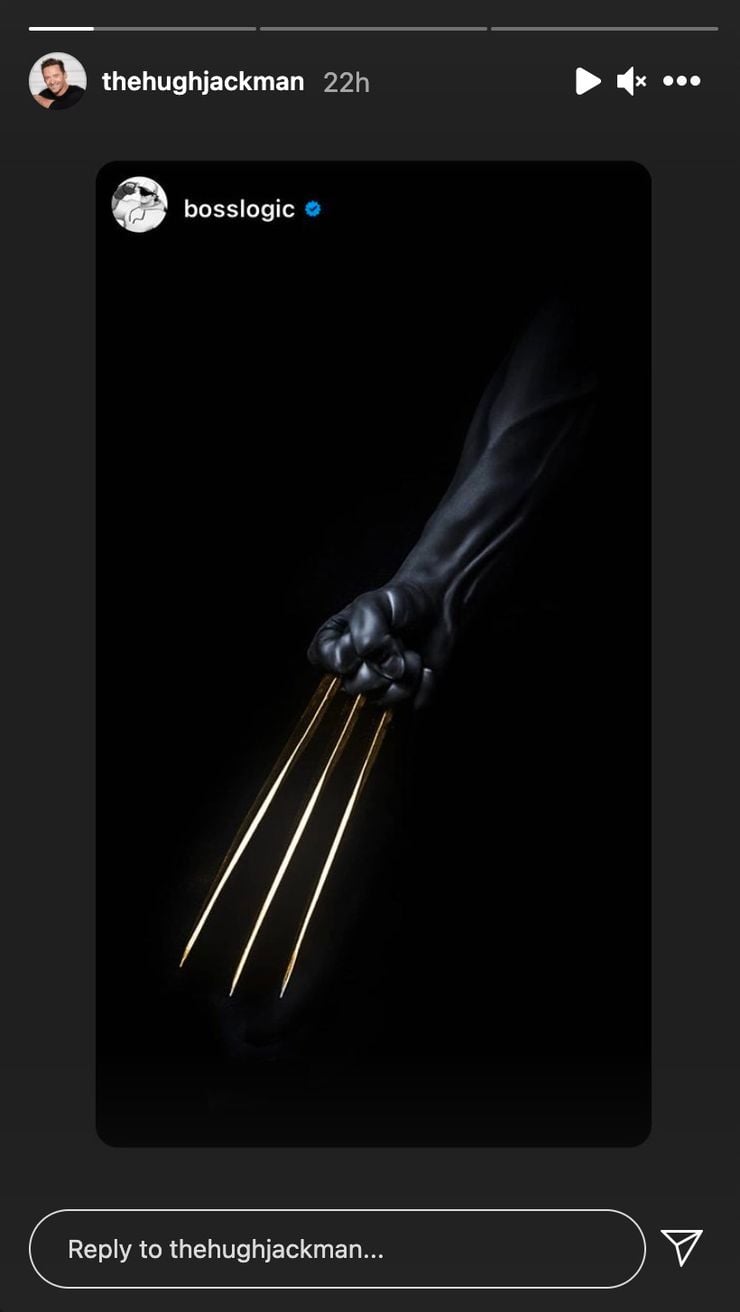 Marvel fans' tongues were wagging as Hugh Jackman hinted at the possibility of him returning as Wolverine in the MCU. Well, it's not really so much a hint as him posting BossLogic artwork of the famed claws and a photo of Jackman with producer Kevin Feige on his Instagram Stories. But in this day and age, it must mean something…
Chances are it actually means nothing. Seriously, people can post pictures without them having hidden meanings, you know. That isn't going to stop the speculation, however, and there will be many fans hoping it's an unofficial official announcement that Jackman is back as the Ol' Canucklehead.
Mind you, it wouldn't be the first time that Jackman survived an X-Men reboot. Even though the franchise got a shake-up in 2011 with the release of X-Men: First Class, his position as Wolverine was safe. The character's slow ageing abilities and the time-travel elements of the storyline ensured that no one would raise an eyebrow at his presence in the new X-Men universe.
Jackman, though, portrayed the legendary comic book character for 17 years, before having his (an Patrick Stewart's) swansong in 2017's Logan. The film itself was a wonderful tribute and fitting end to the character that the Australian actor had become synonymous with. There was nothing more for him to achieve after this.
Naturally, with the X-Men (and probably the X-Men films) now being under the Marvel Studios' banner (after Disney purchased 20th Century Fox), it's only a matter of time until Professor X's mutants make it into the MCU. For long-time fans, they've dreamed of a time when the likes of Wolverine would interact and star next to heroes like Captain America and Spider-Man. Considering Huge Jackman's legacy and connection to the role, they always imagined him as Wolverine in the MCU.
The danger here is the overreliance on nostalgia. While it's wonderful to look back and relive the memories, it's crucial to move forward as well. Jackman had 17 wonderful years as one of the most popular X-Men characters of all time. He did it all and his arc was concluded in a more than satisfactory manner. By including him in the MCU now, it undoes everything.
It's the equivalent of when musicians announce retirement tours, then return a few years later for another one. After a while, you don't believe them anymore. In fact, it takes away credibility and they become shadows of what they once were.
Jackman doesn't need to prove himself to anyone. He's cemented his legacy and set the bar as Wolverine, so shouldn't it be time for someone else to take a—ahem—stab at the role?
Daniel Radcliffe As Wolverine in the MCU?
Believe it or not, it has been suggested many times before. There are a lot of comic book fans that think the Harry Potter actor, Daniel Radcliffe, would be perfect as Wolverine in the MCU. Over the years, he has certainly surprised audiences and proved that he can take on more unconventional roles, like his characters in Guns Akimbo, Jungle and Swiss Army Man.
One of the main reasons he is most suitable for the role is probably his height. The biggest complaint fans had about Hugh Jackman as Wolverine was that the actor was 6'3″ (while Wolverine is only meant to be 5'3"). At around 5'5″, Radcliffe is more in line with the character's physical look in the Marvel comics. Of course, he would need to bulk up a lot more if he intends on looking as menacing. If he beefs up and sports his recent unkempt look (messy and unshaven), he could very well pull off a very convincing Wolverine. He certainly has the acting chops to do so.
Radcliffe, who is now the same age as Hugh Jackman was when he first played Wolverine, could grow into the character over many years and different films.
Stranger Things' Dacre Montgomery Teased Wolverine On Social Media
In the past, Dacre Montgomery, the actor who plays Billy Hargrove in Netflix's Stranger Things, has reposted (and then quickly deleted) fan art created by Bosslogic on social media. The image showed the 25-year-old as the X-Men's Wolverine. Was he possibly teasing his casting in the MCU? Or was this just another cool Instagram story tease?
Since Hugh Jackman stepped away from the Wolverine role, there have been many – and we mean many – actors attached to the iconic superhero. Fans have rallied behind stars like Keanu Reeves, Tom Hardy, Taron Egerton and Daniel Radcliffe to be cast, but perhaps the studio is looking for someone younger? Perhaps they are looking for someone who can grow into the role over many years in the Marvel Cinematic Universe.
Then, Dacre Montgomery might be a great pick.
The actor first rocketed to fame with his casting as the Red Ranger, Jason Scott, in the recent Power Rangers film. Sadly, the franchise never received a sequel, but Montgomery went on to become a household name, thanks to Stranger Things.
As Billy Hargrove, Montgomery plays an intense, careless, rash, promiscuous and verbally abusive character who becomes the unwilling catalyst for the Mind Flayer in Season 3.
Back in 2018, BossLogic shared artwork of Dacre Montgomery as the MCU's Wolverine. Of course, this got many fans thinking and considering him for the role.
Even if Marvel Studios Head Kevin Feige is trying to persuade Hugh Jackman to return or join the MCU, he couldn't play the role for much longer anyway.
Whether or not Montgomery is teasing something bigger by sharing the images all these years later remains to be seen. It could just be that he liked the pics. Of course, he removed the images soon after posting. You can read into that however you like.
Why Keanu Reeves Deserves A Shot At Wolverine
Keanu Reeves is the name on everyone's lips right now. In fact, the last time he had this much hype was when the first Matrix movie was released in 1999.
Naturally, talk has shifted to which superhero he could portray on the big screen, with him last taking a shot at comic book movies as the titular character in 2005's Constantine. Reeves hasn't been shy about being a fan of the genre and the MCU, either, and revealed in 2014: "I always wanted to play Wolverine. But I didn't get that. And they have a great Wolverine now. I always wanted to play The Dark Knight. But I didn't get that one."
Last year, he reiterated that he'd love to play Wolverine. So, the question is, why not?
With the X-Men moving under the Marvel Cinematic Universe (MCU) umbrella, Hugh Jackman retiring from the role, and a need for a new Wolverine in this universe, Reeves should certainly be a consideration at the very least.
For one, he has the name recognition to pique fan interest. Seriously, imagine if the MCU announced Reeves as the new Wolvie tomorrow? The internet would go into overdrive! As a universally beloved actor, you'd struggle to see a lot of people hating his casting, even if they didn't quite agree with it.
Two, he has the action pedigree to give the Canadian berserker more edge on the big screen. Of course, it'll most likely be a stunt double doing most of the heavy and dangerous work, but Reeves doesn't shy away from action set pieces and he'd be believable as the tough-as-adamantium mutant. Just think of those John Wick action sequences in an X-Men movie.
Finally, he isn't too old for the part. Yes, you read that right. Even though he's older than Jackman at 54, he's still perfect for the part of Logan. You see, the character was never portrayed as a young man in the comic books. He was always older than the rest of the X-Men and a bit of a grumpy, old man. Reeves is defying nature and ageing like a vampire, so he doesn't look too old to portray a timeless mutant. And if he gets too old, you have an Old Man Logan storyline to fall back on.
There are hundreds of potential superhero parts for Reeves, but he deserves something big. It'll take a lot to replace Jackman as Wolverine in the eyes and hearts of fans; however, Keanu Reeves could be the one to usher in a new generation of X-Men in the MCU.
Richard Armitage Should Be The New Wolverine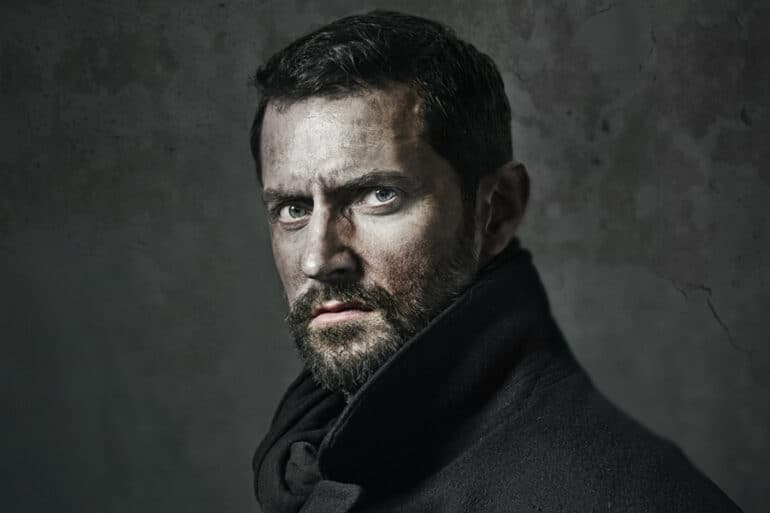 For most fans, Richard Armitage is not a name that they initially recognise. However, Richard, who made a name for himself by acting in films like Peter Jackson's The Hobbit (as Thorin Oakenshield) and TV shows like Spooks and Hannibal, lent his voice to the X-Men character in Marvel's first-ever scripted podcast, Wolverine: The Long Night. The announcement was a dream come true for many fans as the 46-year-old British actor has long been a fan-favourite to replace Jackman due to the striking resemblance between the two (both rough-but-handsome and grizzled) and his interesting acting methods.
As a method actor, Armitage tends to keep "character diaries" with entire biographies for the characters he plays. "It was important to me to put in a background for my character that would be useful for the whole journey. A lot of that is secret and no one gets to read that. It's what is useful to me. If you are playing something long-running and a role that has a future [beyond the initial series], it's almost like you have to plant a garden which you will need to come back to at some point. If you don't put in early, it can jar with you."
Zack Snyder initially met with Richard Armitage for the role of Batman. Sadly, even after emerging as a front-runner to play the iconic character, he lost the part in Batman v Superman to Ben Affleck. Perhaps he'll get the opportunity to show off his acting chops as a replacement to Hugh Jackman's Wolverine in the MCU?
He definitely has the looks. At 6'2″, the theatre-trained actor has a deep, rich voice, and genuinely has the acting ability to play just about any character he wants. If you think he is too tall, remember he has played a dwarf before.
There aren't many actors who are able to step into the shoes of the legendary Hugh Jackman, but Armitage might just be able to pull it off.
Scott Eastwood Would Like To Be The MCU Wolverine
While at New York Comic-Con to promote his new movie Pacific Rim: Uprising, Scott Eastwood spoke with Comicbook.com, who asked him what superhero he'd like to play in an upcoming film. He enthusiastically replied: "Weapon X. I mean, Logan! You gotta give it to Wolverine! Wolverine, all day."
Other Actors Fan Cast as The MCU's Wolverine
There have been many names thrown around over the last few years. Everyone has their favourites. Some of the other popular choices include Jon Bernthal, Tom Hardy, Taron Egerton, Antony Starr, Charlie Hunnam, and even Henry Cavill. Unfortunately, a lot of these actors are already playing other superheroes currently. For example, Cavill is DC's Superman — even though we're not sure if a Man of Steel 2 will ever happen. Again, with Charlie Cox and Vincent D'Onofrio now part of the MCU (reprising their roles from Netflix's Daredevil), we can only imagine that Jon Bernthal is too.
With so many great actors already committed to superhero roles, you have to wonder if Marvel will bring in an unknown actor. I mean, when you consider it, Hugh Jackman wasn't very popular when he first landed the gig at Fox either. So maybe that will be the more logical choice.
In the end, I'm sure fans would prefer a good actor who fits the role perfectly — versus just getting someone who is the popular choice.
The Origins And History Of Marvel's Wolverine
Wolverine is a testament to just how marvellous Marvel Comics and the X-Men universe can be. His endless popularity has resulted in hundreds of thousands of loyal followers over the years. Wolverine is indeed a character of characters – a truly fascinating depiction of man's most basic and primal instincts taking over into one very vengeful wolf-like man. While everyone knows the onscreen character, not many people actually know anything about the comic book version.
A Tragic Childhood
Young James Howlett was an ailing and unhealthy young boy, even though his parents were extremely wealthy. While his childhood was marred by sickliness and a broken home, James soon found that he was able to heal his body from open wounds. When his father, John Howlett, became ill and unable to care for his family, James was left on their Canadian estate with his mother and older brother John (contrary to the first origins film, James' brother was not Sabertooth).
It alluded that Thomas Logan (the estate groundkeeper) was a former lover of James' mother (which resulted in rumours of James' true parentage), and in a drunken rage he attempted to take Elizabeth Howlett from the estate, a tragic day which resulted in Logan shooting John Howlett, James' older brother. James entered the room at this stage, and in a fit of rage, claws of bone erupted from his hands and he attacked Logan (as well as his son Dog, who was a budding sociopath and was left with unsightly scars across his face). Elizabeth Howlett, mourning the loss of her oldest son, took Logan's gun and shot herself. James left the estate that day with his childhood friend and sweetheart Rose, leaving a vengeful Dog in his wake.
Wolverine and Rose fell in love during their travels but were tracked down by Dog. For the first time in public, James unleashed his bone claws and as he was about to deal Dog the death blow, Rose launched in front of him and James impaled her. She died in his arms. In a fit of rage and remorse, James ran into the forest where he was not heard from or seen for a very long time. When he emerged, he was no longer James Howlett but had become the Wolverine, a ferocious and vengeful beast.
Weapon X
Once the Wolverine emerged from the forest, he was a different man in so many ways. He began travelling around the world in search of something more. He assumed the name Logan and shed the last vestiges of his former life. It was then that he encountered and was taken away by a Dr Cornelius, who was working on a programme for the military named Weapon X. Naturally, Wolverine's ability to heal from any injury provided the resistance needed for the test subject of Weapon X to actually survive the procedure. It was during this very painful and traumatic procedure that the adamantium was planted into his skeleton, transforming his bone claws into the most resilient alloy known to man — giving him adamantium claws.
Once this had been completed, Wolverine was brainwashed into becoming an assassin for Weapon X, though over the years he began to fight it. His first mission, however, was to go after the Hulk (not always a good idea, no matter how strong your bones are), and was soon after approached by Charles Xavier who was on a mission of his own to release his students (Xavier's School for Gifted Youngsters) who had been captured and were trapped on an island. So began his long relationship with Professor X and his X-Men, which he alternated with his travels in hopes of regaining the memories he lost during the trauma of the Weapon X project.
Original Appearance
Contrary to popular belief, Wolverine's original appearance in the Marvel Universe was not in the X-Men, but rather in the Incredible Hulk #180 of 1974. Just imagine these two primal and headstrong heroes butting heads. It was only during the 2001 series of origins that Wolverine's true origins were established for readers.
How The X-Men And Wolverine Can Show Up In The MCU
It's still not clear what Marvel and Disney have planned for the X-Men, but they certainly have a few cool ways to introduce them to the Avengers and greater Marvel Cinematic Universe.
One theory is that Hulk's snap might have created the X-Gene.
The origin of the X-Men lies with the discovery of a subspecies of humans often referred to as mutants. Mutants possess a genetic trait called the X-Gene which causes them to develop superhuman powers that manifest in their teenage years.
Avengers: Endgame doesn't focus on the repercussions of that much gamma radiation being unleashed on the general population (twice). They also don't tell us if people experienced any side effects after being snapped back into existence. Either of these events could have had a lasting impact on regular humans.
This impact or side effects could manifest in two ways…
The exposure to gamma radiation experienced by regular humans was secondary at best because the general public was not in close proximity to the counter-snap. Over time the watered-down radiation would have been absorbed through the air, water, food, etc. This could have caused subtle mutation to occur. A type of mutation that would only affect the genetic code and be passed down to their offspring as the X-Gene.
Being snapped back into existence is quite literally a life-altering event. In the realm of superheroes coming back from death generally goes along with the acquisition of some form of superpower. If "the fallen" only experienced subtle biological and chemical side effects over time (which they then passed down to their children), this would also explain the origin of the X-Gene.
This sounds like a great way to introduce the characters. Personally, I'd much rather have them appear this way than for them to show up through a porthole created by Doctor Strange.
A Very Different Wolverine in the MCU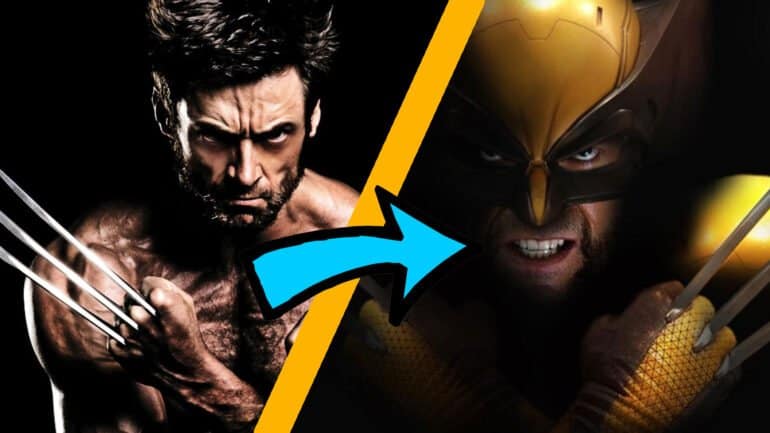 If there's one thing that's certain it's that Wolverine won't be the same (or like Hugh Jackman's version) once he joins the MCU. Marvel will probably create a character that's closer to the comic books than Bryan Singer's X-men franchise. That means no black leather outfits. Wolverine will probably don his yellow spandex.
Also, while the character will never be Disney-friendly, don't expect him to be as dark as Fox's version either. You won't get a Logan-style Wolverine in the MCU. Instead, he will probably be more like his character in the animated X-Men series.
He will probably still be the grumpy and gritty Wolvie we know, but less violent and without the foul mouth. Also, even though he is a prominent member of the X-Men, he might not get all the shine and attention he got at 20th Century Fox. Yes, Wolverine will always be a fan-favourite but maybe, under a new direction, the rest of the X-Men will also get their time in the limelight.
Then again, maybe Hugh Jackman's Wolverine might just show up in the MCU via Doctor Strange in the Multiverse of Madness. They've clearly convinced Patrick Stewart to return as Professor X. Anything is possible, right?
Tell us, are you excited for a new Wolverine to join the MCU or should Hugh Jackman return?