Stand a chance to win double tickets to the Red Bull Kumite 2023: Street Fighter 6 Tournament taking place on 1-2 July 2023 at the University of Pretoria Sport Centre. Enter the competition below.
RELATED: Red Bull Kumite: The Hottest Fighting Game Tournament Takes on South Africa!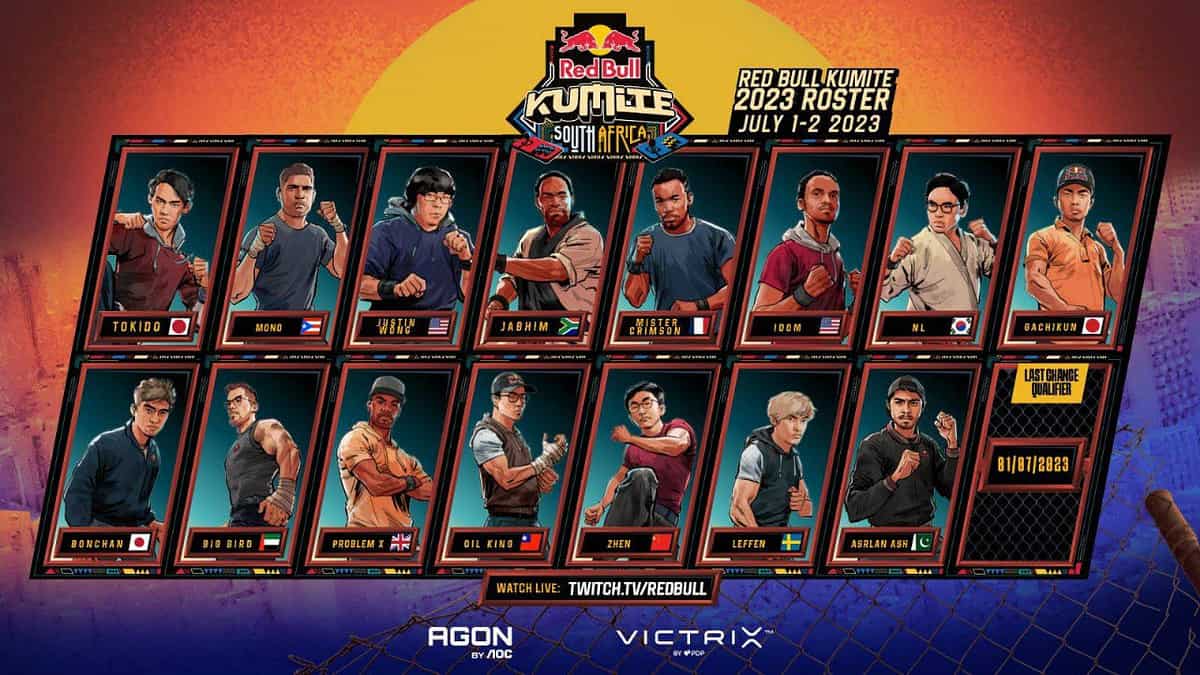 The Kumite Tournament
The first Red Bull Kumite competition took place in Paris 2015. The city played host to the tournmanet until 2018, after which it was hosted in Japan in 2019, in honour of "the spiritual home to Street Fighter."
Fast-forward a few years and the Red Bull Kumite tournament is being hosted in South Africa! The finals will take place over two days, 1-2 July 2023, where 16 of the best Street Fighter competitors will battle live for the bragging rights of winning the first major Street Fighter 6 tournament.
These 16 players will go head-to-head in closed-off in a cage to showcase their skills. 15 of the players have already been selected from around the world to compete in the Kumite. On Saturday, 1 July, the final place will be up for battle in the Last Chance Qualifier.
Tournament Tickets Up for Grab
Stand a chance to be one of two lucky winners of double tickets to attend the Red Bull Kumite 2023: Street Fighter 6 Tournament.
The tickets are for the event, which will take place on Sunday, 2 July 2023, starting from 1pm. So mark your calendar and get ready to watch some of the world's best Street Fighter 6 players do battle.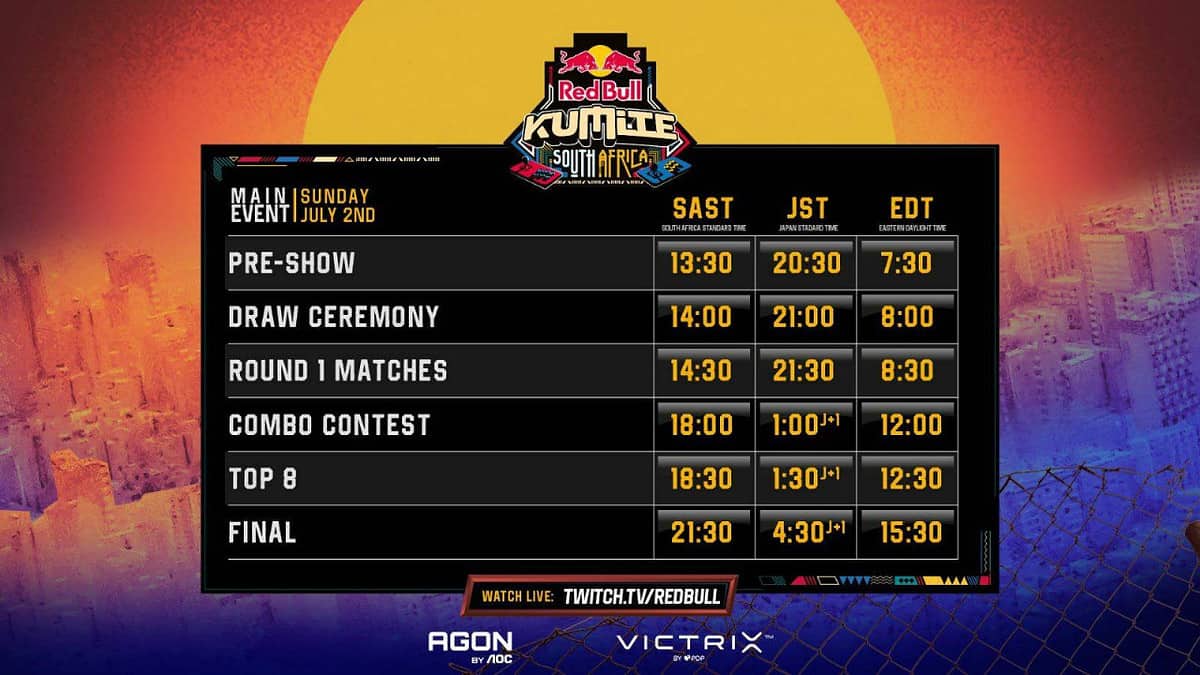 RELATED: Street Fighter 6 Game Review – Your Turn, Mortal Kombat
To win big and get 1 of 2 double tickets to the Red Bull Kumite 2023: Street Fighter 6 Tournament:
Please complete the form below.
[rafflepress id="63″]
The competition closes on 29th June 2023. Winners will be contacted via email on this date. Please use a working email address.
The giveaway is restricted to readers who reside in South Africa only. Winners will need to be available on Friday, 30th June 2023 to receive their tickets in the Gauteng area only. Terms and conditions/Site disclaimer rules apply. One entry per person. The winners will be contacted via email. The prize excludes travel, is non-transferable and cannot be redeemed for cash.