@DisneyPlusZA is teaming up with Fortress of Solitude to bring you a Star Wars: Mandalorian-themed cosplay competition where 20 contestants stand a chance to win double tickets to the special finale screening of The Mandalorian Season 3 in Johannesburg on 19 April 2023!
RELATED: Purrgils – What Grogu in Hyperspace Means for The Mandalorian
Everything We Know and Love About The Mandalorian Season 3
The first four episodes of The Mandalorian Season 3 have been great, minus one of the Mand'alor alien designs and some deviation from The Book of Boba Fett in the first episode. However, the set designs are fantastic, and the development of different characters has proved yet again why The Mandalorian is one of the best Star Wars series. Here is everything that we know and love about The Mandalorian season 3.
The Dynamic Between Grogu and Din Djarin
While we haven't seen as much of their dynamic in Season 3, given the much wider cast compared to the previous seasons, it's still one of the best father-son relationships in Star Wars. Two of the best moments between them in this Season are in the first episode when Din stops and reprimands Grogu just before he does something he's not supposed to, and in the fourth, when Din encourages Grogu to do his best in the challenge and praises him for winning.
The moment is made doubly awesome by Bo Katan telling Grogu that Din was just like her father when she was growing up.
RELATED: Did The Mandalorian Season 3 Retcon The Book of Boba Fett Character Arcs?
Bo Katan's Character Development
Speaking of Bo Katan, her involvement and development this season has been great. We've seen her go from a somewhat arrogant Princess who doesn't believe in the ways of her people because she considers them archaic to a leader who thinks back on her childhood with fondness and doesn't shun Din's Creed.
Season 3 has allowed her to shine outside of Din's shadow. Fans of The Clone Wars have been thrilled to see her in The Mandalorian.
Links Back to Grogu's Past and The Clone Wars
Season 3 proved very informative. While sitting in the forge, listening to a teaching from the armourer, Grogu was reminded of the night of the Jedi Purge when he was saved by Jedi Master Kelleran Beq (Ahmed Best, who formerly played Jar Jar Binks).
It is the first time we've directly seen Grogu's past, and it means that he's healing from the hurt and pain that Order 66 brought to him as a youngling. Moreover, the moment may indicate that we'll learn even more about what happened to Grogu before Din saved him.
Grogu Receiving His Next Piece of Armour
In Season 1, Din and Grogu were declared Clan Mudhorn and a Clan of Two. The Book of Boba Fett saw Grogu receiving his first piece of armour (his chainmail Beskar shirt), which determined whether he would follow the path of a Jedi or a Mandalorian.
In season 3, Grogu receives his next piece of armour, which bares the symbols of the Mudhorn. It's a great nod to the first season and signs of Grogu's continued path to becoming a Mandalorian.
RELATED: The Mandalorian Season 3: Everything We Hope To See In The Star Wars Series
More Mandalorians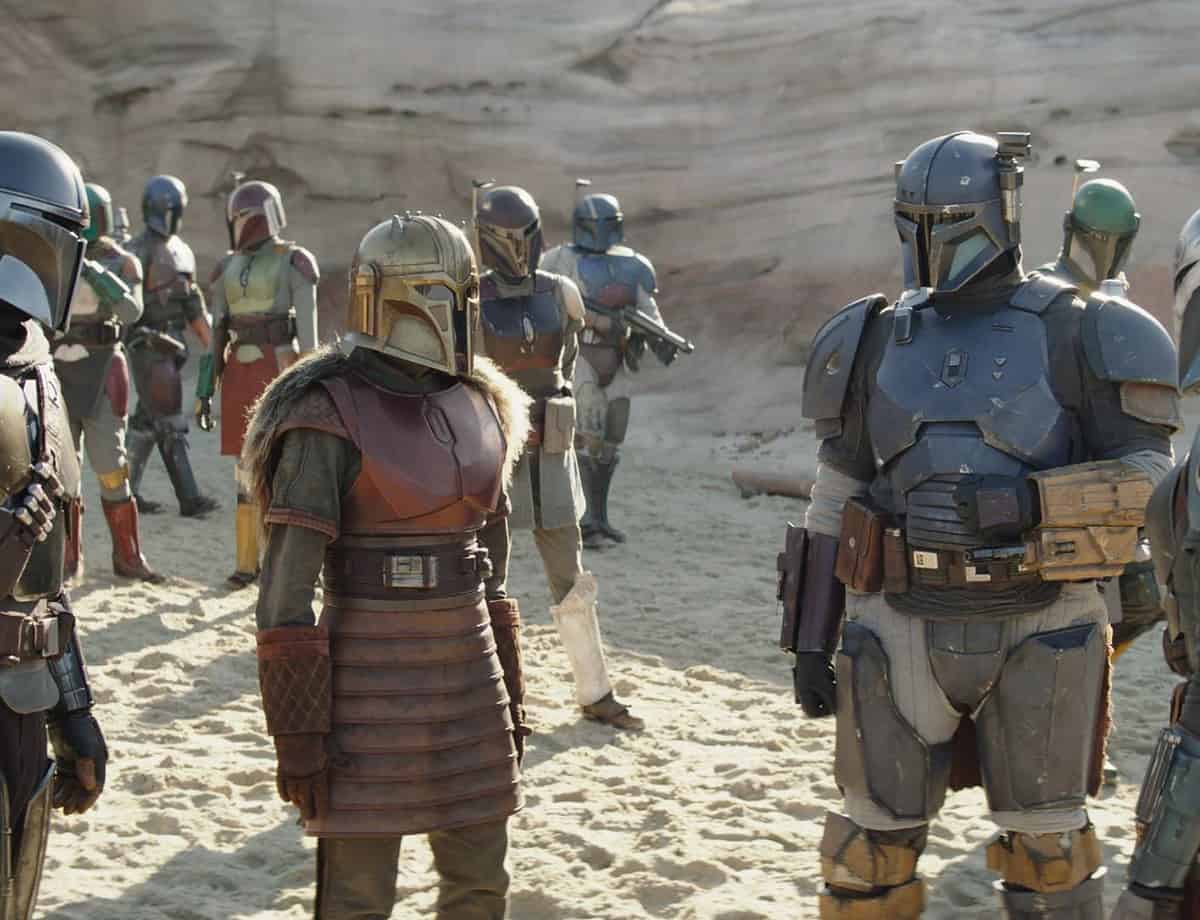 In previous seasons of The Mandalorian, seeing such a massive group of Mandalorians was extremely rare and happened very briefly. They were either shown in a fight or scattered in a hallway. Otherwise, they've been very scarce, almost as a way to show just how extinct/separated the Mandalorians have become following the Great Purge of Mand'alor.
Season 3 has taken a different approach, showing a massive group of Mandalorians in one space together. We've gotten to see how they train, how they live together and the oath they swear as Foundlings before they put on their helmet for the rest of their lives.
Previously the Mandalorians were silent individuals, coming out only to fight battles. Now they cheer for each other upon return, host challenges between each other and younglings, and care for those who can't care for themselves, as we saw when Bo Katan brought the Pterosaur babies back to the Mandalorian camp.
We also saw some new and familiar weaponry, including Vibroblades, EE-3 carbine rifles (popularised by Boba Fett) and training darts, which we saw Grogu use expertly in season 4 (after a quick instruction from Din).
Mand'alor
Something fans have been looking forward to seeing since it was first mentioned in The Mandalorian is Mand'alor. Though it isn't quite the civilisation it once was, it still looks incredible as ruins. Fans are given some idea of what the planet was like before the Great Purge and how powerful the Mandalorians were before the Empire scattered them.
We also got to see several creatures, including a cyborg creature that stole Din's blood and immediately reminded one of General Grievous and the Mythosaur, the giant creature central to Mandalorian culture and the very reason why Mandalorians have Beskar in the first place.
RELATED: The 10 Most Powerful Star Wars Characters
Seeing into the Activities of the New Republic and the Lives of Empire Defectors
Episode 3 of The Mandalorian was the least Mandalorian-filled episode of all three seasons. Instead, it felt reminiscent of Andor. Again, fans are taken back to one of the best-known worlds in the Star Wars universe besides Tatoonie: Coruscant.
Here we got to follow Dr Penn Pershing, a former member of the Empire and one of the scientists who experimented on Grogu when he was first brought in. We got to see him struggling after he learned that he wouldn't be able to make a difference with the research he had done.
This led to some very tense scenes, including running through and jumping off a train to avoid capture and exploring an out-of-order Star Destroyer (which was brilliantly done). However, the episode also has a major reveal: there are Imperial spies hidden in the New Republic ranks, like snakes sitting in the tall grass waiting for the perfect moment to strike.
We also got to see the highest peak of the surface world below Coruscant, which has so far remained unseen, Mount Umate. Fans of The Clones Wars and Light of the Jedi have seen/read about the peak of Umate before, but this is the first time we've seen it in live-action. It was a welcome inclusion to the ground-level view of Coruscant.
Season 3 of The Mandalorian has definitely been one of the more character-heavy ones, but it's enjoyable nonetheless, and we look forward to seeing more of it.
RELATED: The 8 Best Star Wars Characters of All Time, Ranked
TL;DR
We are halfway through The Mandalorian Season 3, and it's just as brilliant as the previous two.
We've seen several references to The Clone War and moments reminiscent of Andor.
We've also seen more Mandalorians and are learning much about their culture.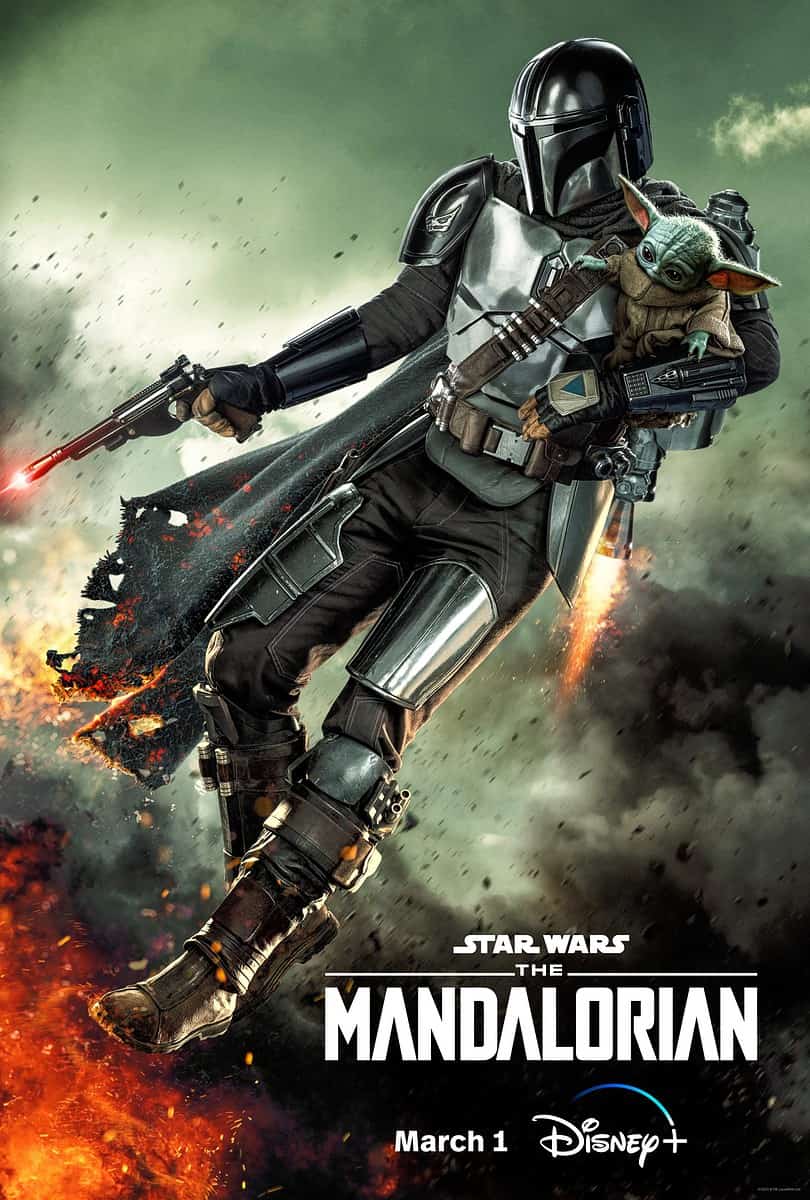 About the Finale Screening
City: Johannesburg
Date: 19 April 2023
Please note: The screening will be taking place in Johannesburg, South Africa. Only open to people residing in Johannesburg.
To stand a chance of winning double tickets to see The Mandalorian Season 3 on the big screen:
Please complete the form below.
[rafflepress id="51″]
The competition closes on 10 April 2023. Winners will be contacted via email on this date. Please use a working email address.
The giveaway is restricted to readers who reside in South Africa only. Terms and conditions/Site disclaimer rules apply. One entry per person. The winners will be contacted via email. The prize excludes travel, is non-transferable and cannot be redeemed for cash.