Is there a better way to spend a Friday night than watching the latest and best action movie flick? The Contractor (formerly known as Violence of Action) reunites Hell or High Water stars Chris Pine and Ben Foster as two former Special Forces operatives who turn to contract work after being involuntarily discharged from the Army.
Think Jason Bourne. Think The Accountant. Think Jack Ryan. Think amazing action-thriller extravaganza. That's what The Contactor promises.
To celebrate the upcoming movie, we're giving a few lucky readers the chance to win movie tickets to see The Contractor on the big screen.
What is the film about?
After being involuntarily discharged from the U.S. Special Forces, James Harper joins a private contracting organization alongside his best friend and under the command of a fellow veteran in order to support his family. Overseas on a covert mission, Harper must evade those trying to kill him while making his way back home.
The mission is not what it seems. Watch the movie trailer.
"It's easy to kill," one man says in the trailer, "but it's much harder to survive." There's no shortage of action in the trailer – which shows Pine jumping off a bridge, dodging bullets and, of course, escaping huge explosions. "We gave them our minds, our bodies, and our spirits," Pine as James says. "They chewed us up and spit us out."
Who acts in it?
Directed by Tarik Saleh, The Contractor's cast includes Chris Pine, Ben Foster, Kiefer Sutherland, Gillian Jacobs, Nina Hoss.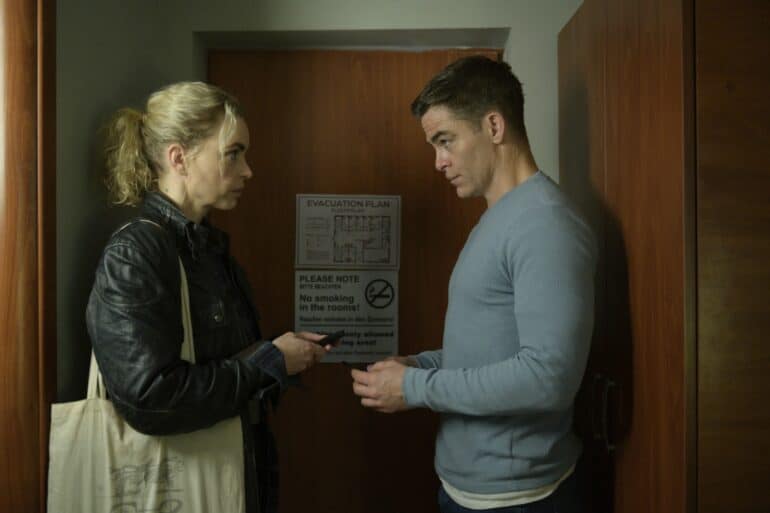 When does it release?
Catch The Contractor in cinemas on 18 March 2022.
What do I need to win The Contractor movie tickets?
In the comments section below, tell us why you'd like to watch the film in cinemas on the big screen.
The competition closes on 18 March 2022. Winners will be contacted via email on this date. Please use a working email address.
The giveaway is restricted to readers who reside in South Africa only. Terms and conditions/Site disclaimer rules apply. One entry per person. The winners will be contacted via email. The prize excludes travel, is non-transferable and cannot be redeemed for cash.
©2021. All Rights Reserved. STX Films.