Only James Franco, Dave Franco and Seth Rogen could pull off a hilarious film documenting the world's greatest bad movie. It turns out The Disaster Artist is everything that fans of Tommy Wiseau's cult classic The Room were expecting! Here is your chance to win double tickets to an early screening of The Disaster Artist on Thursday 8 February 2018 in Cape Town (V&A) and Johannesburg (Rosebank).
There are bad movies and then there is The Room, the Citizen Kane of bad films, a film so bad, so painful and so inept, it's unworthy of calling itself a bad movie. It's almost impossible to comprehend and could possibly pass as an alien experiment (using human beings as their pawns) gone completely wrong. Of course, it made total sense that James Franco (you'll have'ta look twice to tell Wiseau and Franco apart) would make a film about this disastrous film that holds a special place in the hearts of so many.
Franco has managed to pick up numerous awards for his performance, including a Critics' Choice award, Detroit Film Critics Society award, a Golden Globe and many others. The film currently holds an approval rating of 92% based on 255 reviews on review aggregation website Rotten Tomatoes.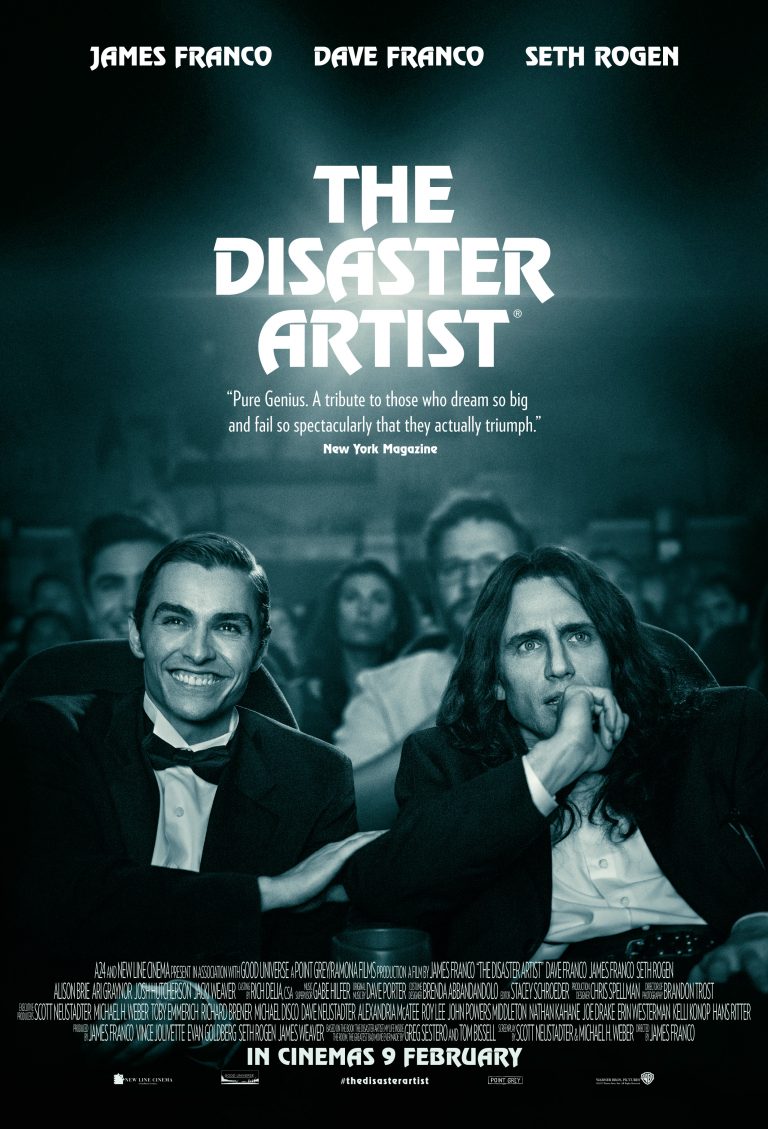 When Greg Sestero, an aspiring film actor, meets the weird and mysterious Tommy Wiseau in an acting class, they form a unique friendship and travel to Hollywood to make their dreams come true.
Based on The Disaster Artist: My Life Inside The Room, the Greatest Bad Movie Ever Made by Greg Sestero
Genre: Action, Adventure, Sci-fi, Superhero
Cast: James Franco, Dave Franco, Seth Rogen, Alison Brie, Ari Graynor, Josh Hutcherson, Jacki Weaver
Directed by: James Franco
Screenplay: Scott Neustadter, Michael H. Weber
The Disaster Artist releases nationwide on the 9th February 2018.
Join us in experiencing one of the most anticipated films of the year on the big screen:
Date: Thursday, 8 February 2018 2018
Time: 20h00
Venues: V&A Nouveau #1 (Cape Town) or Rosebank Nouveau #3 (JHB)
Age Restriction: 18LNS
Running Time: 103 Mins
To stand a chance of winning (double tickets), all you need to do is tell us which screening you'd like to attend (CT or JHB in the comments section below). Please use a working email address. #thedisasterartist
Competition closes Tuesday, 6th February 2018.
The giveaway is restricted to readers who reside in South Africa and have signed up for our newsletter only. Terms and conditions/Site disclaimer rules apply. One entry per person. The winners will be contacted via email. The prize excludes travel, is non-transferable and cannot be redeemed for cash.
©2017 Warner Bros. Entertainment. All Rights Reserved.