Claustrophobics and agoraphobics, beware! Escape Room is your worst nightmare come true. Insidious 4 director Adam Robitel rounds up a familiar ensemble cast for a psychological thriller with a very unique premise. If you're looking for chills, thrills and anxiety, here is your chance to see the film in theatres ahead of everyone else.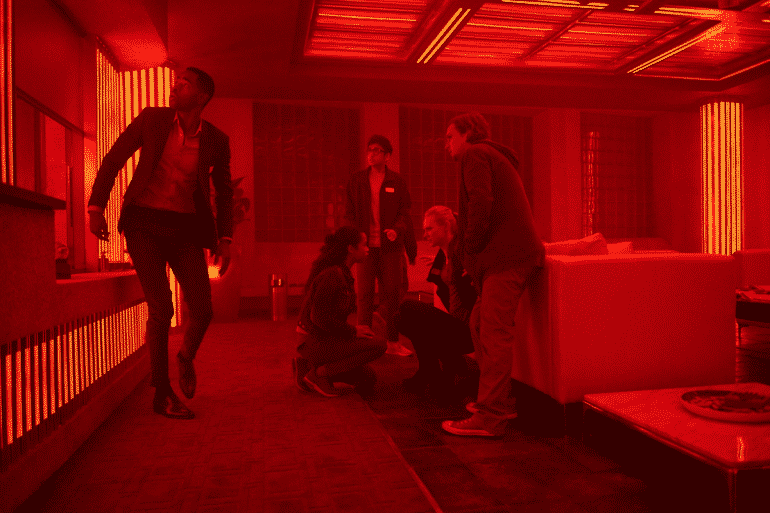 Think Saw. Think The Cabin in the Woods. Think M. Night Shyamalan's Devil. And if you think you've got the film all figured out, think again.
There is just something cool about watching complete strangers stuck together, everything going wrong, and then solving the mystery of finding out who will survive that is so appealing.
Starring Lost in Space's Taylor Russell, The Walking Dead's Logan Miller, Insecure's Jay Ellis, Daredevil's Deborah Ann Woll, and Deadbeat's Tyler Labine, Escape Room is such a film. Just when you think you've figured out all the clues, there's an optical illusion to throw you off course.
Nifty, nasty high-concept horror, with dabs of Saw and Final Destination. – Guardian
A welcome addition to the small subgenre of horror films where people don't act stupidly under extreme duress. – Time Out
The entertainment to be had watching people younger and prettier than yourself being tormented on the big screen will never tire. – Sunday Independent
At the end of the day, Escape Room is a pretty solid horror movie. – Birth.Movies.Death.
Once Escape Room finds its groove, it shines on a number of levels, not the least of which is the thrill of watching people battle nightmarish versions of a traditionally fun activity. – CBR
Escape Room will hit SA theatres on 20th March 2019.
Six adventurous strangers travel to a mysterious building to experience the escape room — a game where players compete to solve a series of puzzles to win $10,000. What starts out as seemingly innocent fun soon turns into a living nightmare as the four men and two women discover each room is an elaborate trap that's part of a sadistic game of life or death.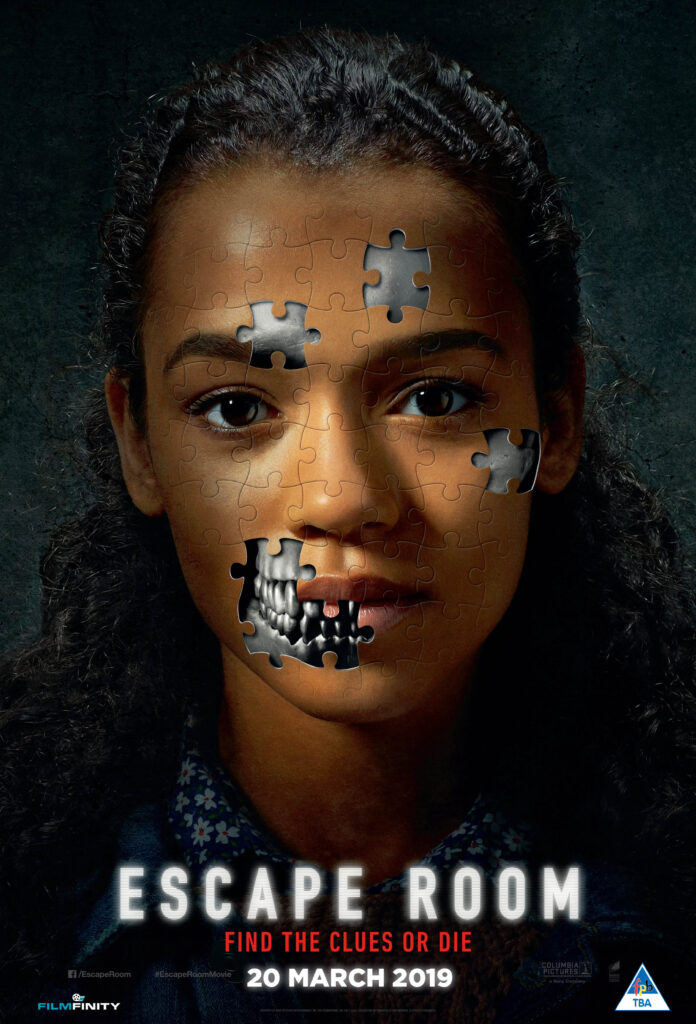 Join us in experiencing one of the most fun mystery/thriller films of the year on the big screen (popcorn and cooldrink included):
Date: Thursday, 14th March 2019
Time: 19:30 for 20h00
Venues: Cavendish (CT) Ster-Kinekor or Mall of Africa (JHB) Ster-Kinekor
Age restriction: 16 L V D
---
Plus one attendee at the JHB screening will also win a real-life Escape Room experience courtesy of Escape Room at the Dunkeld West Centre.
The winner and 3 friends will need to use their imagination and powers of observation to crack a series of challenging and fun puzzles within 60 minutes. Solve the mystery and escape the room! For more info check out www.escaperoom.co.za

---
To stand a chance of winning (double tickets), all you need to do is tell us which screening you would like to attend (in the comments section below). Please use a working email address.
Competition closes Monday, 11th March 2019. Winners will be contacted via email on this date.
The giveaway is restricted to readers who reside in South Africa and have signed up for our newsletter only. Terms and conditions/Site disclaimer rules apply. One entry per person. The winners will be contacted via email. The prize excludes travel, is non-transferable and cannot be redeemed for cash.
©2019 Sony Pictures. All Rights Reserved. Escape Room is being released by Filmfinity in South African cinemas.