Miss the grisly slasher horror films from the '80s and '90s? You know, the ones with the college students who are chased by a masked killer? Think Scream, I Know What You Did Last Summer and Urban Legend. Well, you're in luck. Hell Fest is an original slasher (yes, it's not a reboot or remake of anything before) set within a horror-themed fun park that looks surprisingly fun.
But it's also cheerfully retro. It's a throwback to those fun films we all loved. There's a head bashed in and an eye is run through with a sharp object. Not-so-innocent teenagers are attacked and wounded. There's also plenty of gore and some mature sex-related talk. You know, the stuff horror tropes are made of.
It's the month of Halloween and if you're brave enough to see Hell Fest, Empire Entertainment has partnered with Fortress of Solitude once again for an early screening of the film. Here is your chance to grab yourself two tickets.
On Halloween night, three young women and their respective boyfriends head to Hell Fest — a ghoulish travelling carnival that features a labyrinth of rides, games and mazes. They soon face a bloody night of terror when a masked serial killer turns the horror theme park into his own personal playground.
Hell Fest will hit SA theatres on October 12th.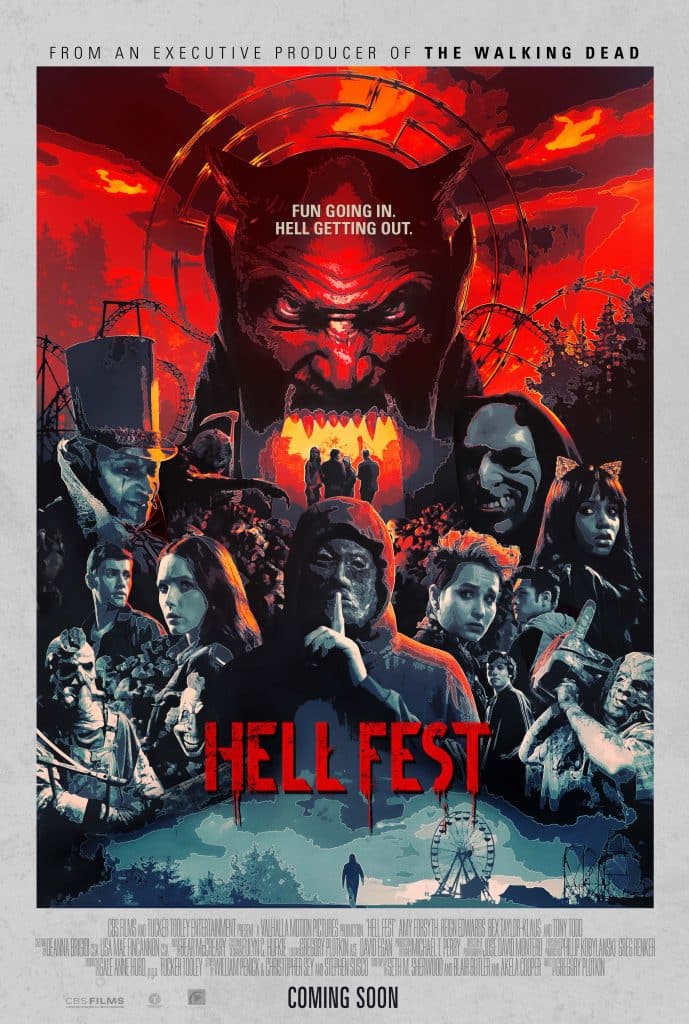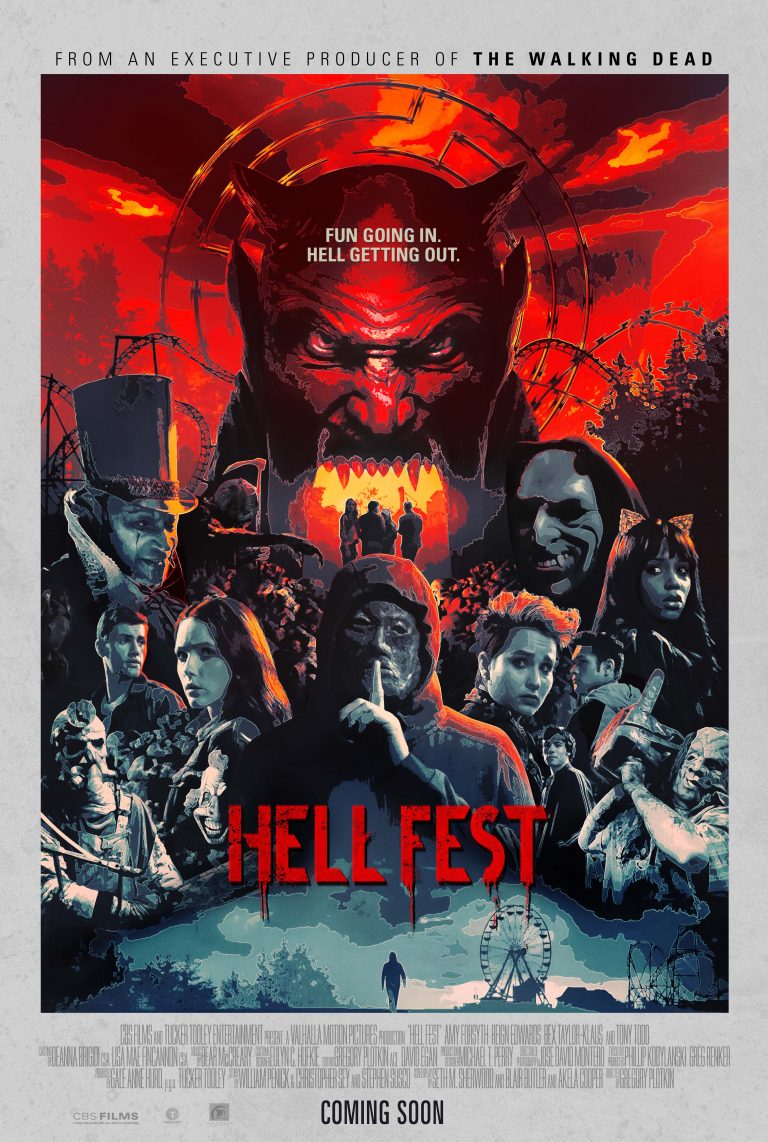 Join us in experiencing one of the most fun horror films of the year on the big screen (popcorn and cooldrink included):
Date: Thursday, 11th October 2018
Time: 19:30 for 20h00
Venues: Cape Gate (CT) Ster-Kinekor or The Zone @ Rosebank (JHB) Ster-Kinekor
Age restriction: PG-13
To stand a chance of winning (double tickets), all you need to do is tell us which screening you would like to attend (in the comments section below). Please use a working email address.
Competition closes Tuesday, 9th October 2018. Winners will be contacted via email on this date.
The giveaway is restricted to readers who reside in South Africa and have signed up for our newsletter only. Terms and conditions/Site disclaimer rules apply. One entry per person. The winners will be contacted via email. The prize excludes travel, is non-transferable and cannot be redeemed for cash.
©2018 Lionsgate. All Rights Reserved. Hell Fest is being released by Empire Entertainment in South African cinemas.