No plans for the 11th of March? Well, how about a night out at the cinema watching one of the year's biggest sci-fi films? Here's your chance to win movie tickets to an early screening of Chaos Walking.
Some of the good feedback the film is receiving:
"It swept me away in the only way a big-budget Hollywood production can." – Illinois Times
"Holland and Ridley have great chemistry, and there are enough interesting ideas here to hold the audience's interest." – Beyond the Trailer
Tom Holland and Daisy Ridley are terrific together…" – ComicBookMovie.com
"…If you are looking for a fun science fiction movie, this is it." – Mama's Geeky
Directed by Doug Liman (The Bourne Identity and Edge of Tomorrow helmer), the screenplay is by Patrick Ness and Christopher Ford, based upon the book The Knife of Never Letting Go by American-British author Patrick Ness.
Enthusiasm for the project has been building for a while now. Fans across the globe have been patiently waiting for the film's release. From the trailers, we can tell that Chaos Walking promises to be an exciting above-average sci-fi blockbuster with great VFX and an exceptionally great cast.
Todd Hewitt lives on the distant planet of New World—a new hope for humanity until struck by "The Noise," a virus which inflicts immersive visions of ones' every thought. The cacophony drives many mad until Todd makes a hidden, silent discovery: there is a girl named Viola, who may be the key to unlocking New World's many layered secrets. Together, the two unlikely companions are forced on a white-knuckle adventure into an unexplored planet – trying to escape and hide in an environment where all thought is heard, all movement seen –as they both discover the truth about the lives they left behind and the spectacular world they've learned to call home.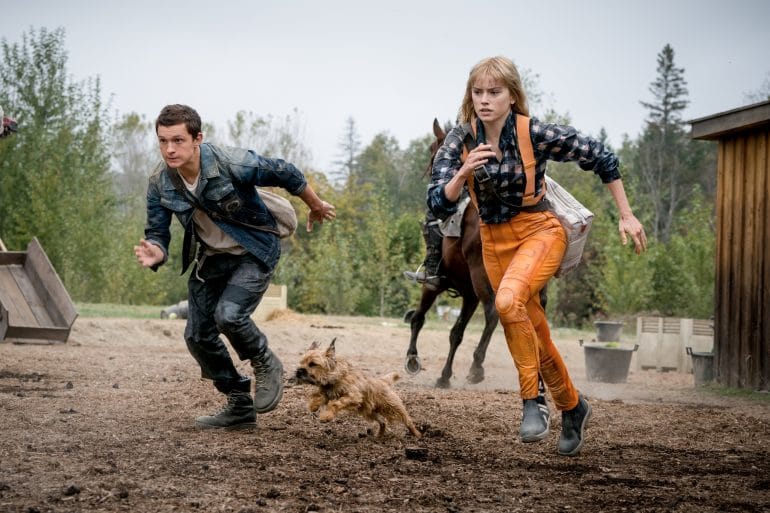 Who acts in the film?
Chaos Walking stars Tom Holland, Daisy Ridley, Nick Jonas, David Oyelowo and Mads Mikkelsen.
When does it open?
The film opens in South African cinemas next month, 12th March 2021. The early screening is the night before the release date.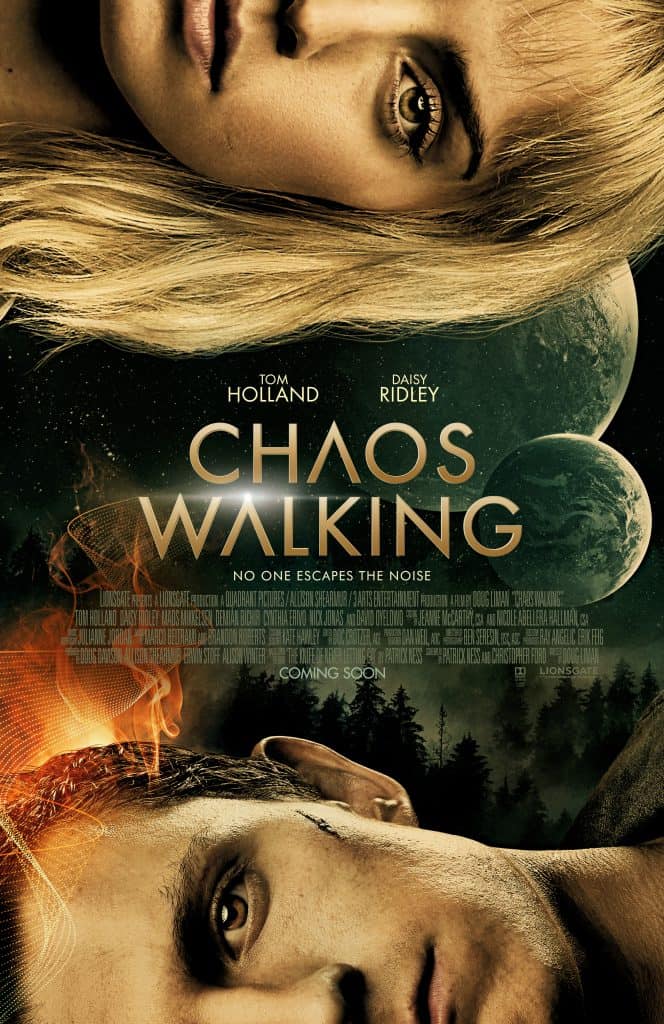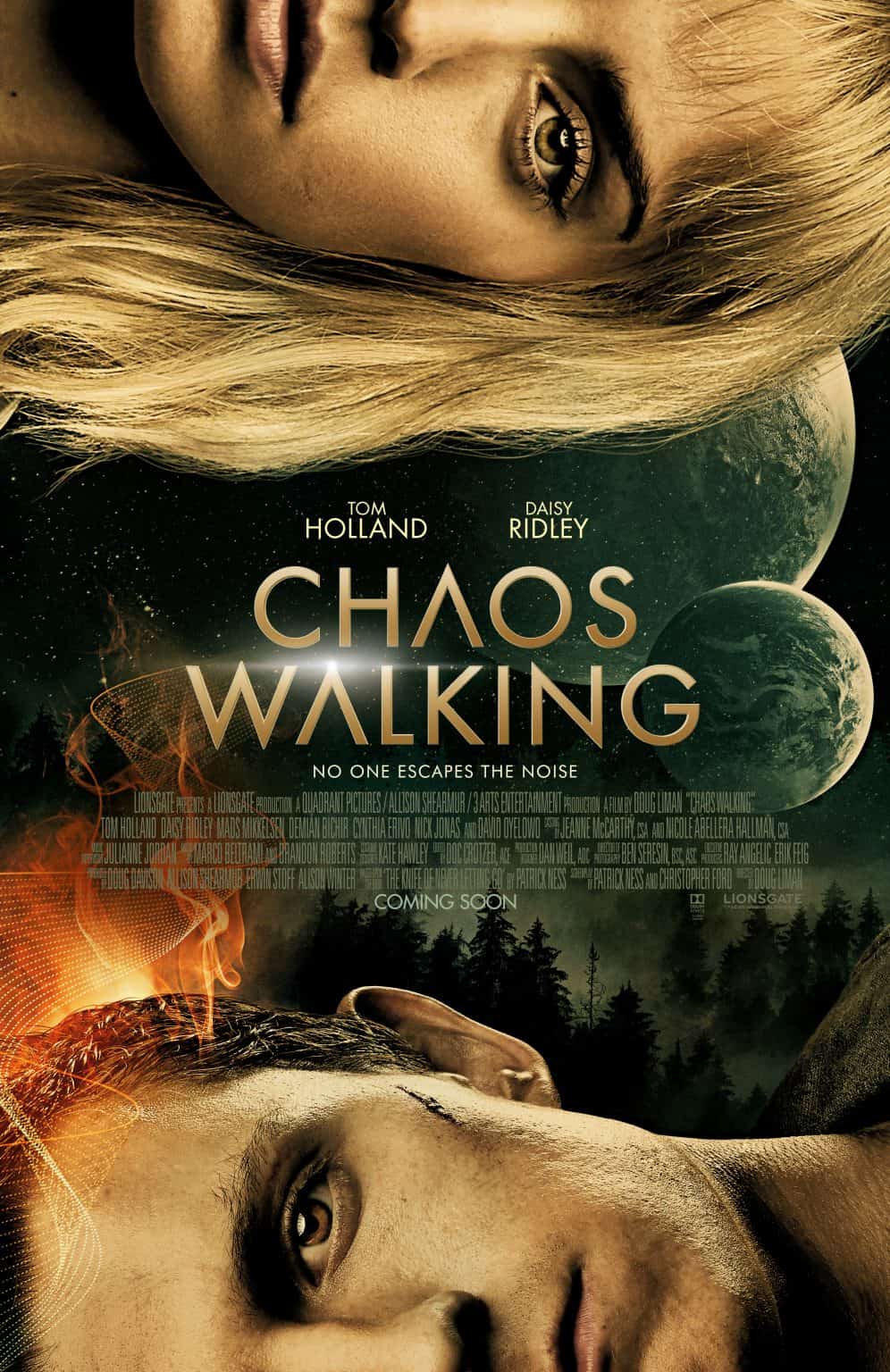 About the early screening
Date: 11th March 2021
Time: 6:30 for 7PM
Venues: CT Ster-Kinekor Cavendish or JHB Ster-Kinekor Sandton
To stand a chance of winning (double movie tickets) to attend the early screening of Chaos Walking, please complete the following:
[rafflepress id="2″]
[Please visit the desktop version of the site to enter].
The competition closes on 8th March 2021. Winners will be contacted via email on this date. Please use a working email address.
The giveaway is restricted to readers who reside in South Africa only. Terms and conditions/Site disclaimer rules apply. One entry per person. The winners will be contacted via email. The prize excludes travel, is non-transferable and cannot be redeemed for cash.
©2020. All Rights Reserved. Chaos Walking is being released by Empire Entertainment in South African cinemas.