Escape Room: Tournament of Champions, the sequel to 2019's horror-hit Escape Room, sees another group of unlucky souls trapped inside a maze filled with high-tech death traps. You know, a bit like how we all felt during 2020 and 2021.
If you're one of the many fans who asked for more, you'll be glad to know that Escape Room: Tournament of Champions is arriving in cinemas this month. And Taylor Russell and Logan Miller are back as Zoey and Ben.
To celebrate the upcoming movie, we're giving away Escape Room: Tournament of Champions tickets and an EXiT: The Game hamper.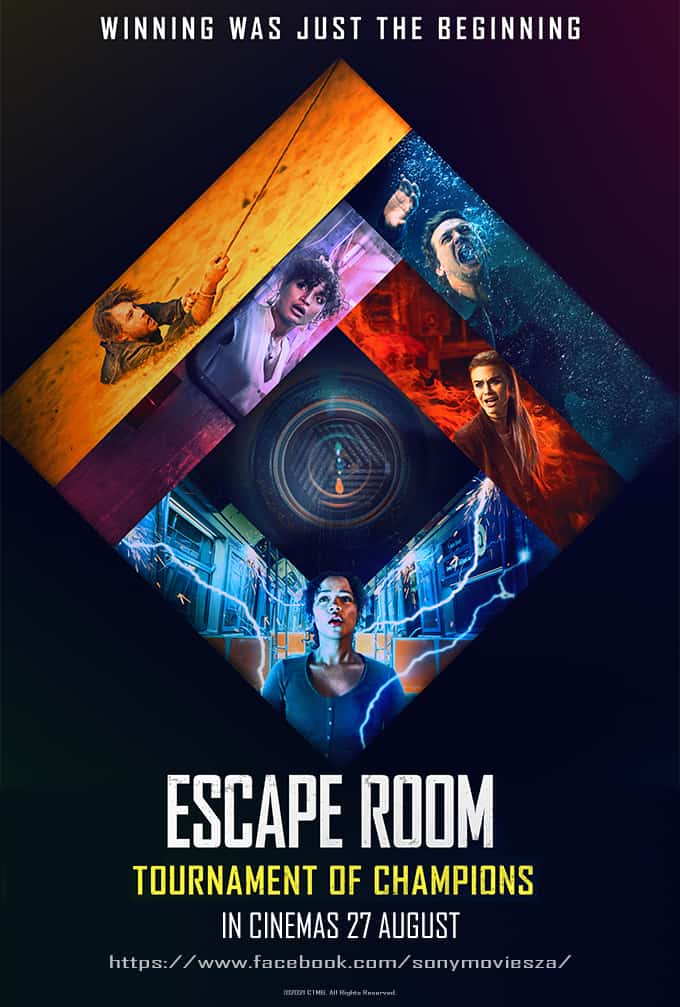 Some of the good feedback the film received:
"As a pure dilemma-fest, the movie basically works, resetting the clock scene by scene, making the joy of survival deliberately short-lived. The suspense works." – Rolling Stone
"You may not need another Escape Room but this new one is good enough to leave you wanting more." – RogerEbert.com
"If the Escape Room franchise has hit its ceiling, it is still far more engaging – and far more creative – than the horror films most multiplex audiences have to choose from." – Austin Chronicle
"[A] fantastic sequel." – Cinemanía
"If you like puzzles or going to escape rooms yourself, it's hard to understand why you wouldn't like the Escape Room movies." – Movie Show Plus
Watch the trailer:
What's the film about?
Escape Room: Tournament of Champions is the sequel to the box office hit psychological thriller that terrified audiences around the world.  In this instalment, six people unwittingly find themselves locked in another series of escape rooms, slowly uncovering what they have in common to survive…and discovering they've all played the game before.
Who acts in it?
Taylor Russell as Zoey Davis
Logan Miller as Ben Miller
Deborah Ann Woll as Amanda Harper
Thomas Cocquerel as Nathan
Holland Roden as Rachel Ellis
Indya Moore as Brianna Collier
When does it release?
Escape Room: Tournament of Champions arrives in cinemas on 27 August 2021.
What will I win?
An EXiT: The Game bundle (which consists of The Sinister Mansion, The Mysterious Museum, The Cemetry of the Knight, The Enchanted Forest, and Dead Man on the Orient Express) worth R1500 (courtesy of Solar Pop).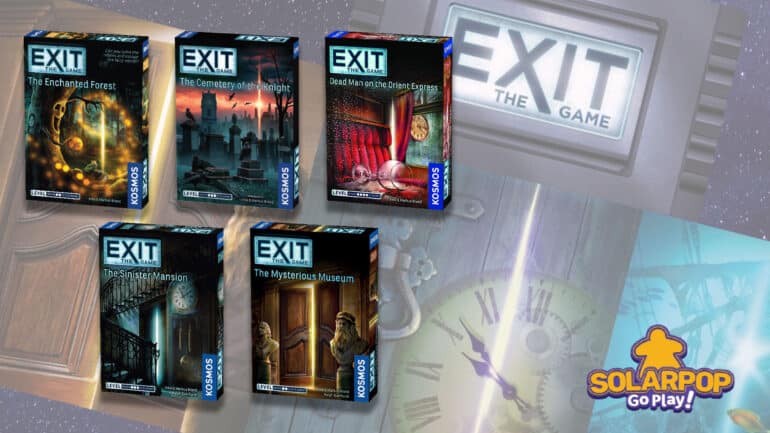 EXiT: The Game is a new series of party games for up to four players that offers a unique, unforgettable gaming experience. Basically, an escape room in your pocket. Find out more about EXiT: The Game on the Solarpop website.
The lucky reader will also win double tickets to see Escape Room: Tournament of Champions in theatres on the big screen.
What do I need to win the Escape Room: Tournament of Champions movie hamper?
To stand a chance of winning the hamper, all you need to do is complete the following:
[rafflepress id="23″]
The competition closes on 3rd September 2021. Winners will be contacted via email on this date. Please use a working email address.
The giveaway is restricted to readers who reside in South Africa only. Terms and conditions/Site disclaimer rules apply. One entry per person. The winners will be contacted via email. The prize excludes travel, is non-transferable and cannot be redeemed for cash.
©2021. All Rights Reserved. Sony Pictures.