On June 28th, we'll finally find out what happened after Ed and Lorraine Warren took ownership of the world's creepiest malevolent doll (as seen in the opening sequence of The Conjuring in 2013) in Gary Dauberman's Annabelle Comes Home.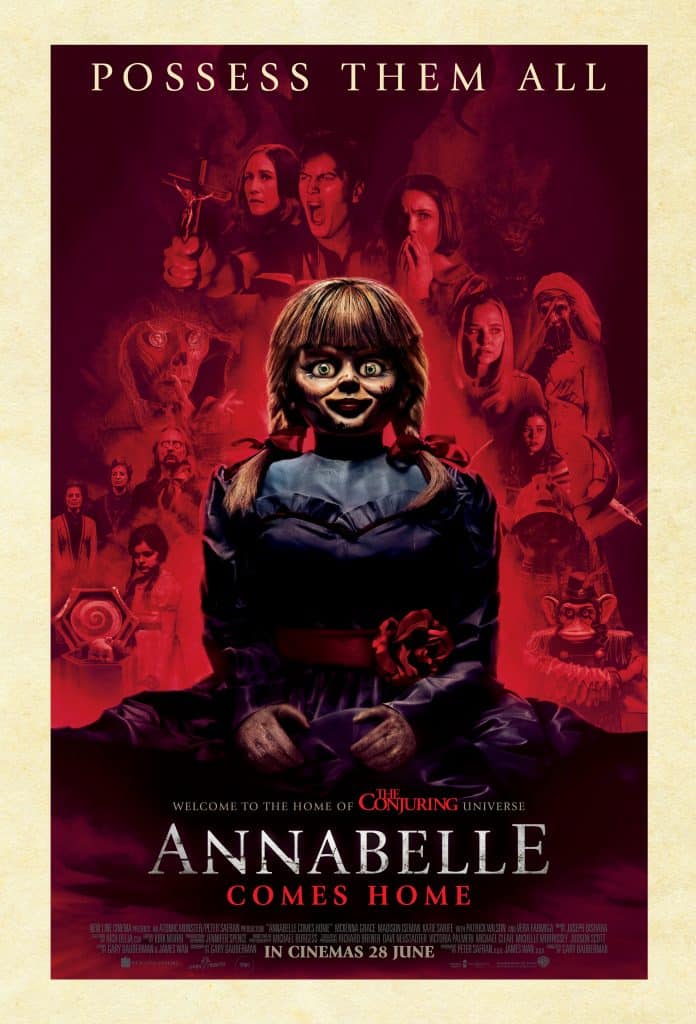 While the film's plot is mostly fictional this time around, Judy Warren, the real-life daughter of Ed and Lorraine, was a consultant on the film. The fact that these films are loosely based on actual events has always made the Conjuring universe that more scary.
If you were brave enough to sit through the first two Annabelle films, the two Conjuring films, The Nun and The Curse of La Llorona, then this latest installment should be right up your alley.
Determined to keep Annabelle from wreaking more havoc, demonologists Ed and Lorraine Warren bring the possessed doll to the locked artefacts room in their home, placing her "safely" behind sacred glass and enlisting a priest's holy blessing. But an unholy night of horror awaits as Annabelle awakens the evil spirits in the room, who all set their sights on a new target—the Warrens' ten-year-old daughter, Judy, and her friends.
Annabelle Comes Home releases on June 28th, 2019.
Directed by Gary Dauberman, the film stars Mckenna Grace as Judy; Madison Iseman as her babysitter, Mary Ellen; and Katie Sarife as troubled friend Daniela; with Patrick Wilson and Vera Farmiga reprising their roles as Ed and Lorraine Warren.
To stand a chance of winning tickets to see Annabelle Comes Home on the big screen, all you need to do is quote a line from one of the trailers (in the comments section below).
Competition closes on June 28th, 2019.
The Giveaway is restricted to South African readers who have signed up for our newsletter only and cannot be exchanged for cash. Terms and conditions/Site Disclaimer rules apply. One entry per person. The winner will be contacted via email and will be selected on a random basis.
© 2019 WARNER BROS. ENTERTAINMENT INC. AND NEW LINE CINEMA, LLC. All Rights Reserved. Annabelle Comes Home is being released by Empire Entertainment in South African cinemas.