Don't Breathe 2, the sequel to 2016's horror/thriller hit movie Don't Breathe, sees another group of unlucky souls face off against Norman Nordstrom, aka The Blind Man.
If you're one of the many fans who asked for more, you'll be glad to know that Don't Breathe 2 is arriving in cinemas this month – with Stephen Lang returning as the film's lead.
To celebrate the upcoming movie, we're giving a lucky reader the chance to win Don't Breathe 2 movie tickets.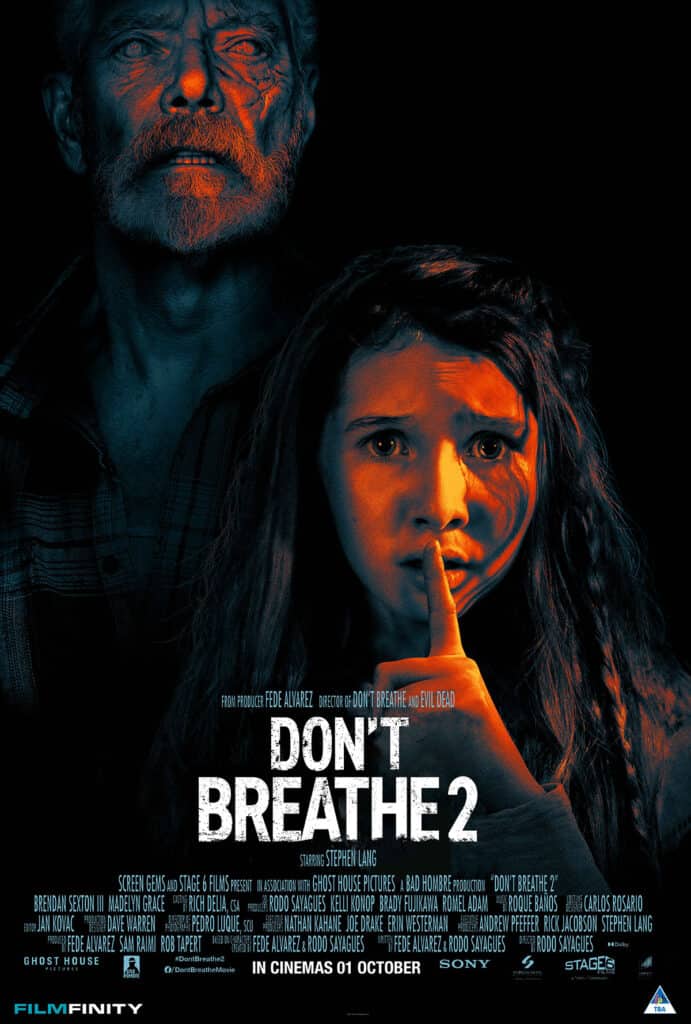 Some of the good feedback the film received:
Don't Breathe 2 was non-stop awesome. Some really well thought out set-pieces! pic.twitter.com/gtiIboym9m

— Jed (@Jedshepherd) August 19, 2021
Don't breathe 2 was one of the best movies I seen in a long time fr. Stephen Lang carried per usual

— 𝐏𝐡𝐚𝐢𝐭𝐡 (@phaithmontoya) August 14, 2021
Insane movie! @dontbreathe 2 was amazing! Go see it! You don't have to see the first one to know what's going on. #DontBreathe2 #dontbreathe pic.twitter.com/9ALzBZb0DC

— Dallas White (@itsdallaswhite) August 18, 2021
What's the film about?
Blind veteran Norman Nordstrom has been hiding out for several years in an isolated cabin. He lives with a young girl and has recreated the family stolen from him by a drunken driver. Their quiet life together is soon shattered when a group of unseemly criminals kidnaps her. Norman is now forced to tap into even darker and more creative instincts in an effort to save her.
Watch the Don't Breathe 2 movie trailer:
Who acts in it?
Stephen Lang as The Blind Man
Madelyn Grace as Phoenix
Brendan Sexton III as Raylan
Adam Young as Jim-Bob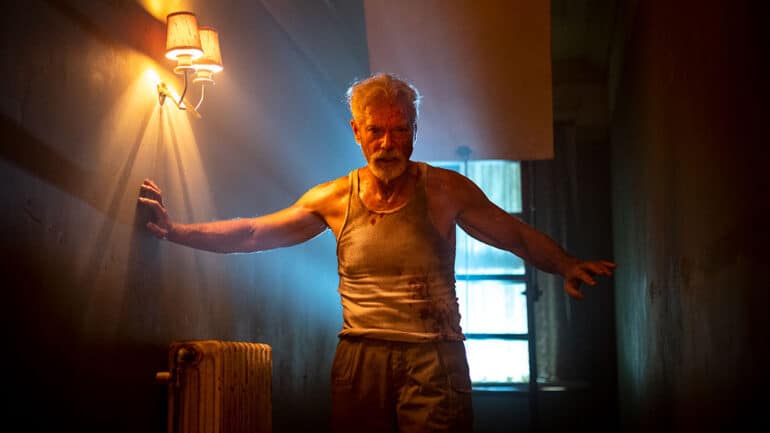 When does it release?
Don't Breathe 2 arrives in South African cinemas on October 1st 2021.
What do I need to win the Don't Breathe 2 movie tickets?
To stand a chance of winning, all you need to do is complete the following:
[rafflepress id="25″]
The competition closes on 7th October 2021. Winners will be contacted via email on this date. Please use a working email address.
The giveaway is restricted to readers who reside in South Africa only. Terms and conditions/Site disclaimer rules apply. One entry per person. The winners will be contacted via email. The prize excludes travel, is non-transferable and cannot be redeemed for cash.
©2021. All Rights Reserved. Sony Pictures.