2022 has just begun and Tom Holland is already having a great start to the year. With Spider-Man: No Way Home breaking records and saving the box office, Sony's new release, Uncharted, based on the popular video games, is destined to be another big winner.
If you enjoyed action-adventure films like Jumanji, Indiana Jones and The Mummy, you're bound to have a great time with Uncharted.
Here's your chance to win an amazing Uncharted hamper, which includes a branded scratch and reveal map, elasticated tube bandana, leather journal, travel adaptor, compass keychain and drawstring bag (images below). One lucky winner will also receive a copy of UNCHARTED: Legacy of Thieves Collection on the PlayStation 5.
Uncharted Hamper Images: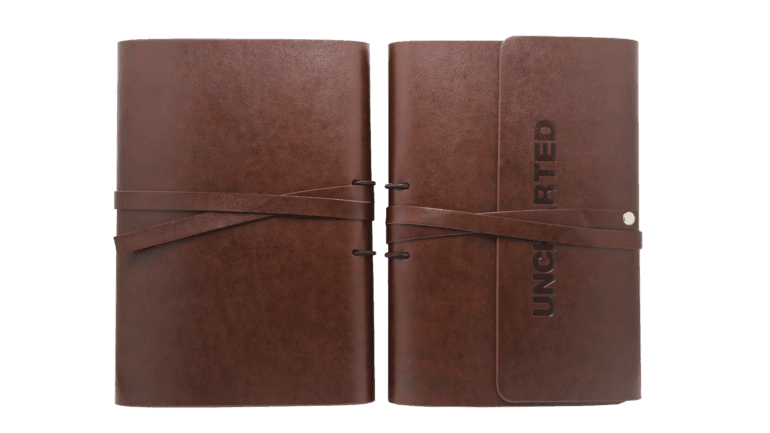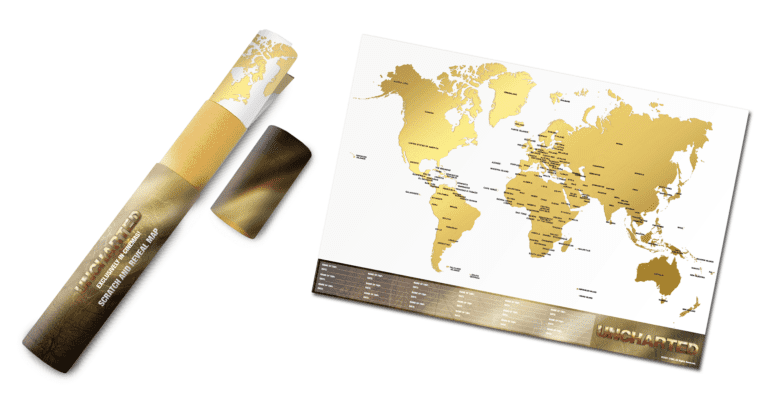 UNCHARTED: Legacy of Thieves Collection includes UNCHARTED 4: A Thief's End and UNCHARTED: The Lost Legacy remastered for PS5™. Play as Nathan Drake and Chloe Frazer in their own standalone adventures as they are forced to confront their pasts and forge their own legacies.
What critics are saying
"The Uncharted games remain in a league of their own, but this movie captures their essence and delivers a rip-roaring, swashbuckling adventure with heaps of unexpected twists, full-throttle action, and another standout performance from Tom Holland." – ComicBookMovie.com
"In the tradition of Raiders, The Mummy, National Treasure, and Jumanji, Uncharted taps into a familiar tradition of globe-trotting, roguish adventure, and disguises the influence of those earlier films better than you might expect." – TheWrap
"An energetic first foray into a world of action and adventure I hope fares well enough to see more of these characters." – The Weekend Warrior
"Once Uncharted settles into its treasure-seeking groove, the movie finds its footing, leading to a thrilling third act and the promise of a new successful franchise for Holland and Wahlberg." – CinemaBlend
"Holland's physicality, chemistry with Wahlberg and some inventive action scenes make this adventure more fun than it is on paper." – Beyond the Trailer
"Uncharted is…an entertaining action-adventure thanks to the chemistry of its cast and what it offers to audiences." – Solzy at the Movies
"A growing number of young people have never seen an Indiana Jones film — many of them will like what they find here." – Sunday Times (UK)
What is Uncharted about?
Based on one of the best-selling, most critically acclaimed video game series of all time, UNCHARTED introduces audiences to the young street-smart Nathan Drake and showcases his first treasure hunting adventure with wisecracking partner Victor "Sully" Sullivan. In an action-adventure epic that spans the globe, the two go in dangerous pursuit of "the greatest treasure never found" while also tracking clues that may lead to Nathan's long-lost brother.

Find out more on the Sony Movies SA Facebook page.
Who acts in the film?
The impressive cast includes Tom Holland, Mark Wahlberg, Sophia Ali, Tati Gabrielle, and Antonio Banderas.
When does it open in cinemas?
Starts Friday the 18th of February, 2022.
To stand a chance of winning the Uncharted Hamper, all you have to do is tell us who acts in the film (leave a comment below).
The competition closes on 4th March 2022. Winners will be contacted via email on this date. Please use a working email address.
The giveaway is restricted to readers who reside in South Africa only. Terms and conditions/Site disclaimer rules apply. One entry per person. The winners will be contacted via email. The prize excludes travel, is non-transferable and cannot be redeemed for cash.
© 2022 CTMG. All Rights Reserved. ©2022 Sony Interactive entertainment LLC.