Bradley Cooper, Cate Blanchett, Rooney Mara, Toni Collette, Willem Dafoe, Ron Perlman, David Strathairn, Richard Jenkins, Mary Steenburgen, Holt McCallany, and Tim Blake Nelson. Those are just some of the talented actors you'll see in Guillermo del Toro's Oscar-nominated Nightmare Alley — easily one of the best films of the year. Deliciously dark and mysterious, this is one of those films you just have to experience.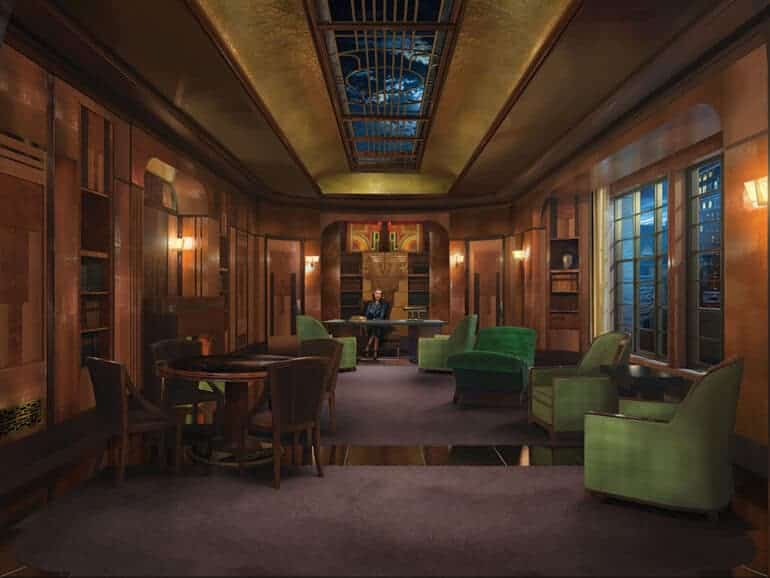 What is the movie about?
Nightmare Alley, directed by Guillermo del Toro (The Shape of Water), is based on William Lindsay Gresham's hit 1946 novel. The story follows Stanton Carlisle (Bradley Cooper), a drifter who becomes a con man and works his way up the ranks in a carnival with a mentalism act. When he meets Dr Lilith Ritter (Cate Blanchett), Stanton aims even higher and convinces his audience that he can reconnect them with their dead loved ones.
What critics are saying about Nightmare Alley
Nightmare Alley feels gorgeously and intricately alive on the screen. – Inverse
The genuine, pleasant surprise for me was discovering truly what an unabashed, all-out noir it was. – Filmspotting
It's hard to think of a noir story that would be better suited to del Toro as a director. – Independent (UK)
Cooper, who is in virtually every scene, carries the film as a convincing Stan. – Spokesman-Review (Washington)
Like all great film noir, Nightmare Alley is a film about entrapment, about characters charting their own amoral paths and paying the price for it in the end. – Q Network Film Desk
What can I win?
We have 5 Nightmare Alley hampers to give away to readers. As you can see from the image above, the prize includes branded cards, a tote bag and sleep mask.
To stand a chance of winning the Nightmare Alley Hamper, all you have to do is tell us who acts in the film (leave a comment below).
The competition closes on 4th March 2022. Winners will be contacted via email on this date. Please use a working email address.
The giveaway is restricted to readers who reside in South Africa only. Terms and conditions/Site disclaimer rules apply. One entry per person. The winners will be contacted via email. The prize excludes travel, is non-transferable and cannot be redeemed for cash.
© 2022 Searchlight Pictures. All Rights Reserved.