The Infinity Saga, all 23 movies released by the MCU, made history and broke franchise records. Claiming the number one spot from Avatar for the highest-grossing film of all time with Avengers: Endgame was the cherry on top. The film racked up top nominations for this year's MTV's Movie Awards and continues to break new records (now China's biggest-ever foreign film) as one of the biggest films of all time.
Adrift in space with no food or water, Tony Stark sends a message to Pepper Potts as his oxygen supply starts to dwindle. Meanwhile, the remaining Avengers — Thor, Black Widow, Captain America and Bruce Banner — must figure out a way to bring back their vanquished allies for an epic showdown with Thanos — the evil demigod who decimated the planet and the universe.
Complete your MCU collection. Avengers: Endgame released on physical DVD, Blu-ray, and 4K UHD on August 13th.
The film is directed by Anthony Russo and Joe Russo. It stars Robert Downey Jr., Chris Evans, Mark Ruffalo, Chris Hemsworth, Scarlett Johansson, Jeremy Renner, Don Cheadle, Paul Rudd, Benedict Cumberbatch, and many others.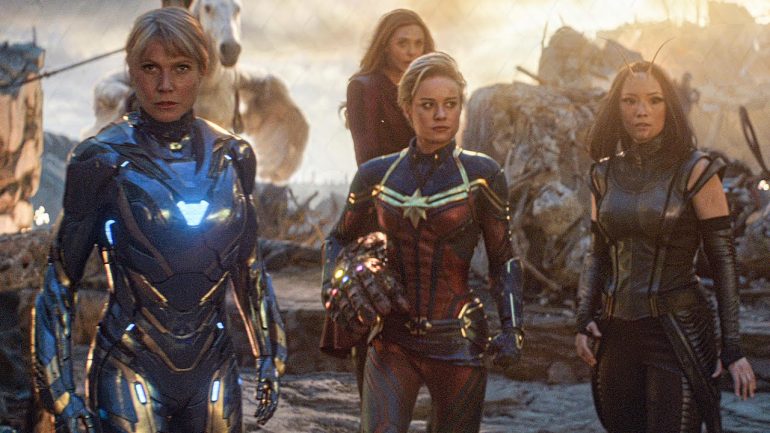 Is there a bad Marvel film? Probably not. For all the flaws some of their films may have, Marvel never releases outright stinkers as other studios often do. There have been so many incredible moments in every Marvel Cinematic Universe film that they're all impossible to list. With the Infinity War Saga now complete, it's time to take a look at the best moment that each film had to offer.
If you're a big fan, you probably own all the films on DVD already. If not, here is your chance to win all 20 films on DVD, including Iron Man, Iron Man 2, Thor, Captain America: The First Avenger, The Avengers, Iron Man 3, Thor: The Dark World, Captain America: The Winter Soldier, Guardians of the Galaxy, Avengers: Age of Ultron, Ant-Man, Captain America: Civil War,
Doctor Strange, Guardians of the Galaxy Vol.2, Thor: Ragnarok, Black Panther, Avengers: Infinity War, Captain Marvel, and Avengers: Endgame.
To stand a chance of winning this epic MCU hamper, all you need to do is quote your favourite line from the franchise (in the comments section below).
Competition closes Friday, 4th October 2019. Winners will be contacted via email on this date. Please use a working email address.
The giveaway is restricted to readers who reside in South Africa and have signed up for our newsletter only. Terms and conditions/Site disclaimer rules apply. One entry per person. The winners will be contacted via email. The prize excludes travel, is non-transferable and cannot be redeemed for cash.
© 2019 Disney/Marvel Entertainment. All Rights Reserved.