Pixar has been thriving since the studio's inception, and Buzz Lightyear has always had a starring role. Now, the toy-turned-space ranger (or rather the hero who inspired the toy) is finally getting his very own movie. To celebrate the upcoming release of Lightyear, we're offering you the chance to win a hamper with a selection of amazing branded products inspired by the movie.
To infinity and beyond!
What film critics are saying
Although the action should entertain kids with its space-faring visuals, the bigger concepts in Lightyear are thought-provoking, if perhaps not of the quality that has elevated the animation studio's work to another level. – CNN.com
It'll definitely keep the kids entertained and ultimately, if it gives another generation reason to fall in love with Buzz, that's all that matters. – CNET
Buzz Lightyear gets a rousing and deeply emotional backstory in another wonderful Pixar adventure. – MovieWeb
Lightyear is not only an entertaining film that both children and adults will enjoy, but it is interesting to learn the beloved character's backstory. – FlickDirect
The antics of Sox are laugh-out-loud funny, and this mechanical feline truly steals the show. – Kaplan vs. Kaplan
Lightyear does everything a Buzz Lightyear film needs to do. The visuals are excellent, the core characters are likeable, and Evans is a great choice. – Flick Fan Nation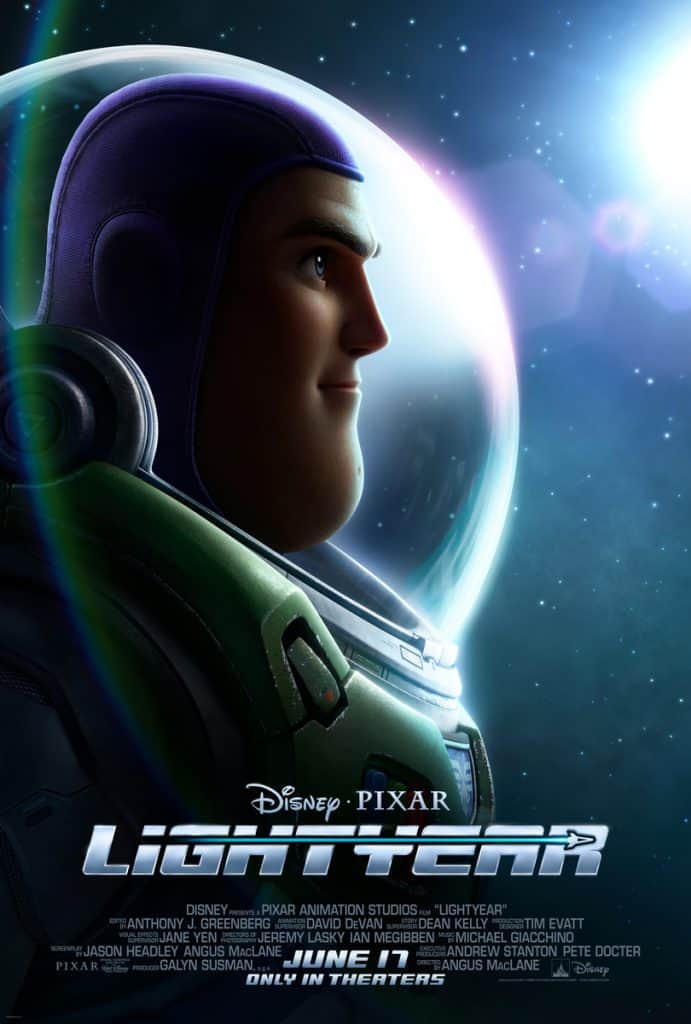 What is Disney and Pixar's latest movie, Lightyear, about?
The definitive origin story of Buzz Lightyear, the hero who inspired the toy, Lightyear follows the legendary Space Ranger after he is marooned on a hostile planet 4.2 million light-years from Earth alongside his commander and their crew. As Buzz tries to find a way back home through space and time, he is joined by a group of ambitious recruits and his charming robot companion cat, Sox. Complicating matters and threatening the mission is the arrival of Zurg, an imposing presence with an army of ruthless robots and a mysterious agenda.
Directed by Angus MacLane, the film stars Chris Evans as Buzz Lightyear, James Brolin as Zurg, Uzo Aduba as Alisha Hawthorne, Keke Palmer as Izzy Hawthorne, Keira Hairston as Young Izzy, Isiah Whitlock Jr. as Commander Burnside, Taika Waititi as Mo Morrison, Dale Soules as Darby Steel, Efren Ramirez as Airman Diaz, Peter Sohn as Sox, Mary McDonald-Lewis as I.V.A.N., Anthony Armanino as Special Agent Chuck Bailey IV, Tim Peake as Mission Control, and Bill Hader as Featheringhamsten.
When does the film release?
Disney and Pixar will be releasing its highly-rated film in South African theatres just in time for families to enjoy this upcoming youth day weekend from Friday 17 June 2022.
What Lightyear movie merch can I win?
Here is your chance to win amazing Lightyear movie merch, including a branded cap, jacket, diary, bottle, and tote bag.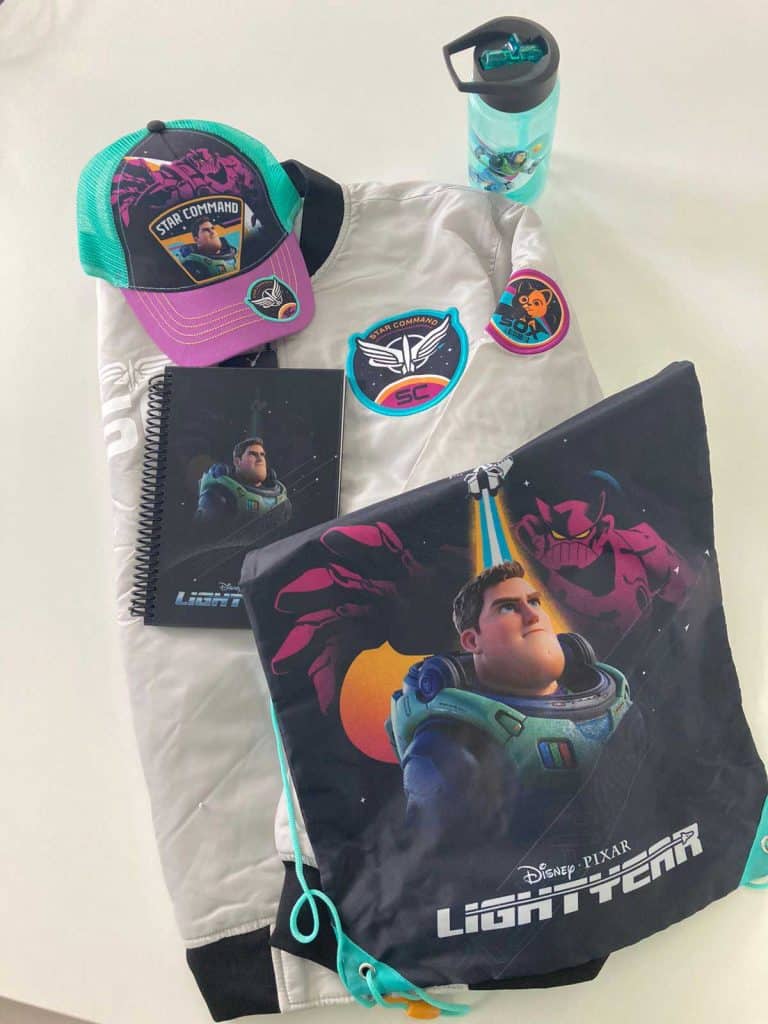 To stand a chance to win the Hamper, all you have to do is quote a line from our review of the film (leave a comment below).
The competition closes on 1st July 2022. Winners will be contacted via email on this date. Please use a working email address.
The giveaway is restricted to readers who reside in South Africa only. Terms and conditions/Site disclaimer rules apply. One entry per person. The winners will be contacted via email. The prize excludes travel, is non-transferable and cannot be redeemed for cash.
© 2022 DISNEY ENTERPRISES, INC./PIXAR. All Rights Reserved.