Brace yourself! It's true. We're giving away an amazing Yu-Gi-Oh! Trading Card Game hamper to one lucky reader to kick off their collection. If you've ever wanted to try your hand at Yu-Gi-Oh!, there's no better time to start than now!
What is Yu-Gi-Oh!?
For those who don't know, the Yu-Gi-Oh! Official Card Game (launched by Konami in 1999) is a turn-based card game where you "Duel" against opponents and their deck of cards! Based on the fictional game of Duel Monsters created by manga artist Kazuki Takahashi, the objective of the game is to summon monster cards from your hand to attack and reduce your opponent's LP to 0.
Starting off as a manga, Yu-Gi-Oh! then developed into a successful anime series and eventually an extremely popular trading card game. In fact, it was named the top-selling trading card game in the world by Guinness World Records, as billions upon billions of Yu-Gi-Oh! Trading Card Game cards have been sold since its launch.
So you want to know more about the Yu-Gi-Oh! Trading Card Game?
In the video below, Deville breaks down everything you need to get started.
Over the next few days, we'll go over everything you need to know about the Yu-Gi-Oh! Trading Card Game, including how to play, where to play, which cards are worth collecting and so much more.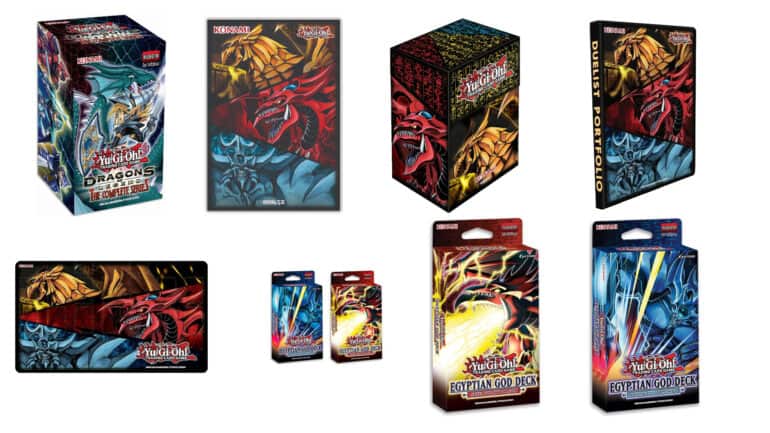 How do I win the Yu-Gi-Oh! Trading Card Game hamper?
Firstly, let's go over everything that's included in the hamper:
1 x Egyptian Gods Accessories set including:
1 x Playmat
1 x Deck Box
1 x Card Sleeves
1 x 9-Pocket Portfolio
1 x Slifer Egyptian Gods Structure Deck
1 x Obelisk Egyptian Gods Structure Deck
2 x Dragons of Legend: The Complete Series Booster
To find out more about the Yu-Gi-Oh! Trading Card Game products, visit Solarpop.co.za.
To stand a chance of winning this awesome hamper, simply complete the following:
[rafflepress id="36″]
The competition closes on 24th December 2021. Winners will be contacted via email on this date. Please use a working email address.
The giveaway is restricted to readers who reside in South Africa only. Terms and conditions/Site disclaimer rules apply. One entry per person. The winners will be contacted via email. The prize excludes travel, is non-transferable and cannot be redeemed for cash. Please note that prizes will only be sent out in the new year.