Move over Angelina Jolie. Lara Croft's legend begins here. To celebrate the upcoming release of Tomb Raider on the 16th of March, Warner Bros. is giving 3 lucky readers the chance to win a really cool Tomb Raider movie hamper, which consists of a branded hoodie, ladies tank top, leather journal, mobile phone holder for a bike, backpack, wood puzzle, phone wallet with microfibre cloth, a T-shirt and women's cargo jacket.
While it's fair to demand that comic book movies receive the respect they deserve, the same should apply to films based on video games. While comic book films are finally beginning to push the envelope by creating more meaningful movies, the same cannot be said about video game adaptions. Until now. It seems Roar Uthaug's Tomb Raider might finally break that age-old curse and finally deliver a video game adaptation worth seeing. The trailers have been promising. The cast looks great. And the creators have paid close attention to recreate some of the epic scenes from the franchise. Now, all that's left is to see the film on the biggest and best screen possible.



Her legend begins.
Lara Croft is the fiercely independent daughter of an eccentric adventurer who vanished when she was scarcely a teen. Now a young woman of 21 without any real focus or purpose, Lara navigates the chaotic streets of trendy East London as a bike courier, barely making the rent, and takes college courses, rarely making it to class. Determined to forge her own path, she refuses to take the reins of her father's global empire just as staunchly as she rejects the idea that he's truly gone. Advised to face the facts and move forward after seven years without him, even Lara can't understand what drives her to finally solve the puzzle of his mysterious death.
Oscar-winner Alicia Vikander is joined by an impressive cast that includes Hannah John-Kamen, Walton Goggins, Dominic West, Daniel Wu, and Alexandre Willaume.
Directed by: Roar Uthaug
Release Date: Fri 16 Mar 2018
To stand a chance of winning this merchandise, all you need to do is name the actress who plays Tomb Raider in the film (in the comments section below).
Competition closes 23rd March 2018.
The giveaway is restricted to readers who reside in South Africa and have signed up for our newsletter only. Terms and conditions/Site disclaimer rules apply. One entry per person. The winners will be contacted via email. The prize excludes travel, is non-transferable and cannot be redeemed for cash.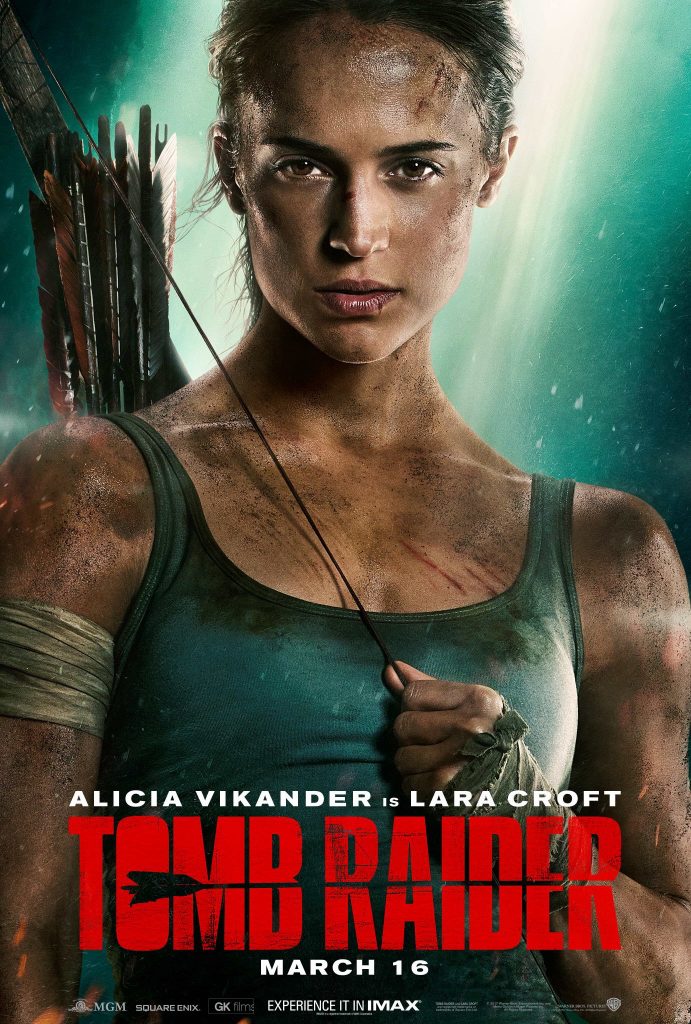 All images belong to Warner Bros. Pictures.