2022 is starting off as a great year for horror. Early reviews for Scream (2022) are pouring in and critics are raving about the new chapter of the horror series.
With just a few days until the film's arrival, it seems critics have a lot of positive praise for the latest film in the horror franchise:
The new #ScreamMovie is a SCREAM, baby! It completely delivers for fans of the franchise.

Can't wait to watch again. Right now it's hitting the middle of my ranking (of all very very great movies).

— The Book of Ash Crossan (@AshCrossan) January 7, 2022
What a welcome return to Woodsboro #Scream is! A razor sharp, bloody introspection on the genre and Wes Craven's legacy. All the feels and one hell of a genre start to 2022. My horror heart is so full.

— Meagan Navarro (@HauntedMeg) January 7, 2022
The new #Scream is a BLAST & my favorite since the original. There's some sharp writing here – a nice balance of well-crafted scares & amusing commentary on modern horror. It also pokes a lot of fun at itself, too, while remaining a bloody whodunnit & a damn good time. I'm a fan! pic.twitter.com/QZiguvUIWo

— Erik Davis (@ErikDavis) January 7, 2022
The new #Scream is the real deal. Such a well written script that keeps you guessing and wades into the treacherous waters of fandom in 2022. 'Scream' fans are going to love it. pic.twitter.com/caf2SqG0so

— Steven Weintraub (@colliderfrosty) January 7, 2022
#Scream freakin' slays! It's a textbook example of how to revive and reinvigorate a franchise and do it in killer style. Brutal genius, it has the razor-sharp smarts of the finest entries in the series with a third act that absolutely nails it. Two thumbs way up! #ScreamMovie pic.twitter.com/ZMmCDUFUrj

— Simon Thompson (@ShowbizSimon) January 7, 2022
The #ScreamMovie IS IT.

The nostalgia of it all took me back to the original film instantly. The cast was great, it's hilarious and of course, the jump scares GOT ME GOOD.

Shoutout to the writers on this one because the writing in this is superb. pic.twitter.com/4cGh4kzcga

— Miriam Tapia (@MiriamiTapia) January 7, 2022
To celebrate the upcoming movie, we're giving 4 lucky readers the chance to win an awesome Scream (2022) hamper.
Here's your chance to win a branded Scream (2022) hooded T-shirt and reveal mug. See images of prizes below.
What is Scream (2022) about?
Twenty-five years after a streak of brutal murders shocked the quiet town of Woodsboro, Calif., a new killer dons the Ghostface mask and begins targeting a group of teenagers to resurrect secrets from the town's deadly past.
Courteney Cox returns as Gale Weathers. David Arquette returns as Dewey Riley. And Neve Campbell as Sidney Prescott. They are joined by Melissa Barrera as Sam Carpenter, Kyle Gallner as Vince, Jenna Ortega as Tara Carpenter, Dylan Minnette as Wes Hicks and Jack Quaid as Richie Kirsch. It's always someone you know.
Scream (2022) is directed by Matt Bettinelli-Olpin and Tyler Gillett.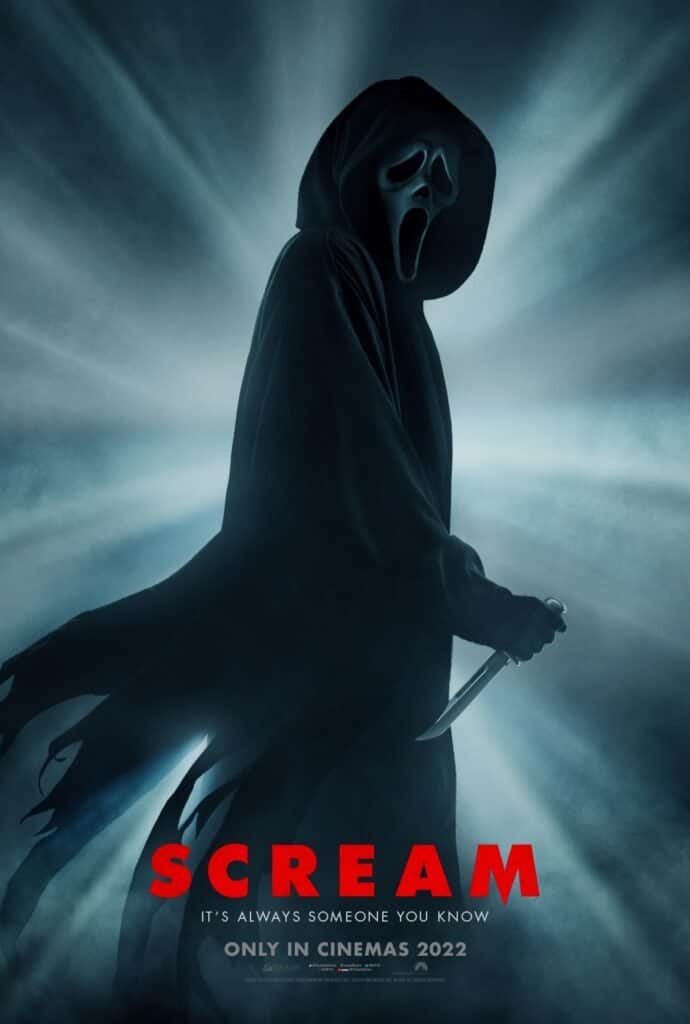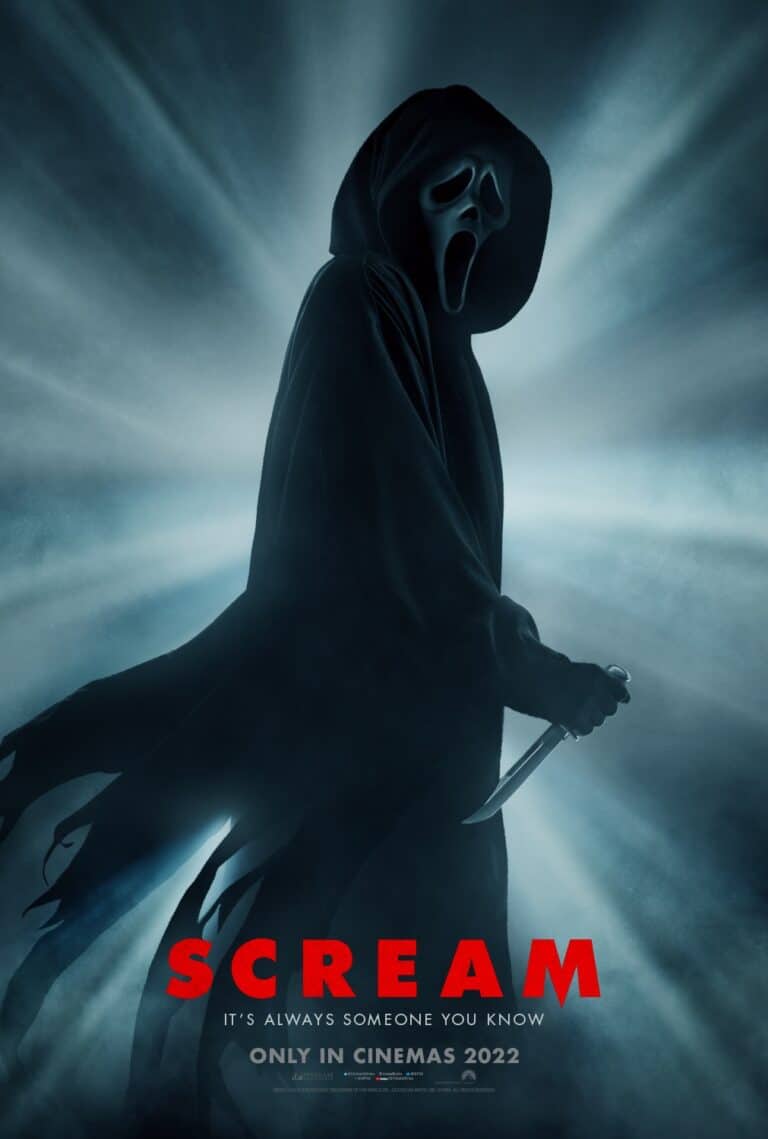 Watch the movie trailer:
When does Scream (2022) release?
Scream arrives in South African cinemas on January 14th, 2022. Age restriction: 18 H L V
What do I need to do to win the Scream (2022) hamper?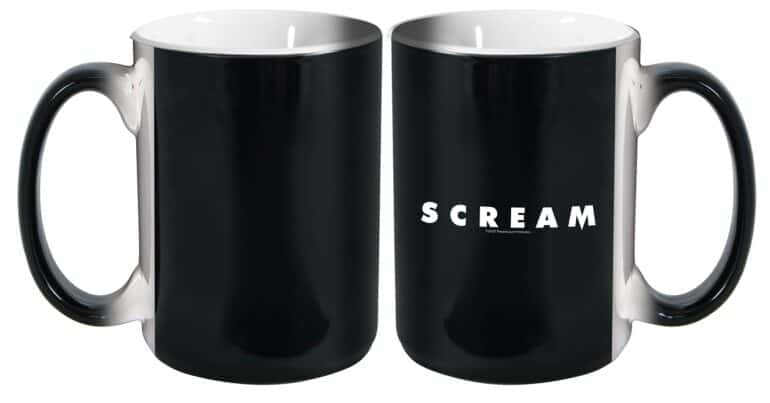 To win these awesome products in the Scream (2022) hamper, all you need to do is share this post/competition on Twitter or Facebook and comment "done" (in the comments section below).
The competition closes on 28th January 2022. Winners will be contacted via email on this date. Please use a working email address.
The giveaway is restricted to readers who reside in South Africa only. Terms and conditions/Site disclaimer rules apply. One entry per person. The winners will be contacted via email. The prize excludes travel, is non-transferable and cannot be redeemed for cash.
©2022 UIP SA. All Rights Reserved.