Jennifer Lawrence goes from ballerina to spy in 20th Century Fox's thriller Red Sparrow which released locally on March 2nd. In the trailer, Dominika Egorova reveals that "I saw something I was not supposed to. They gave me a choice: die or become a Sparrow." That's the basic premise of the film that Film Inquiry's Nathan Osborne called "solidly engaging, blistering and intense filmmaking". Here is your chance to win some awesome Red Sparrow branded gear, which includes earphones, a lipstick USB and a phone lense.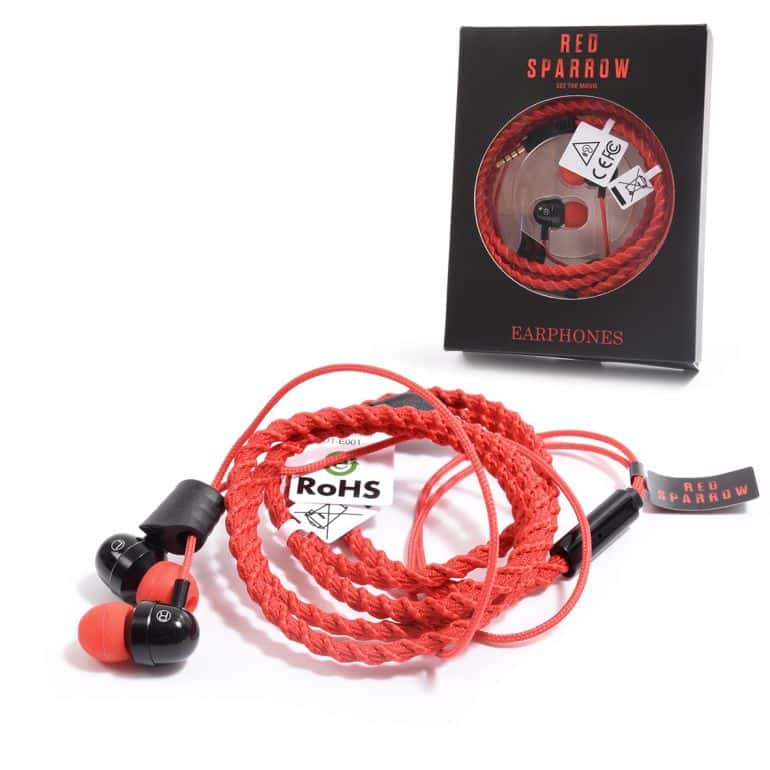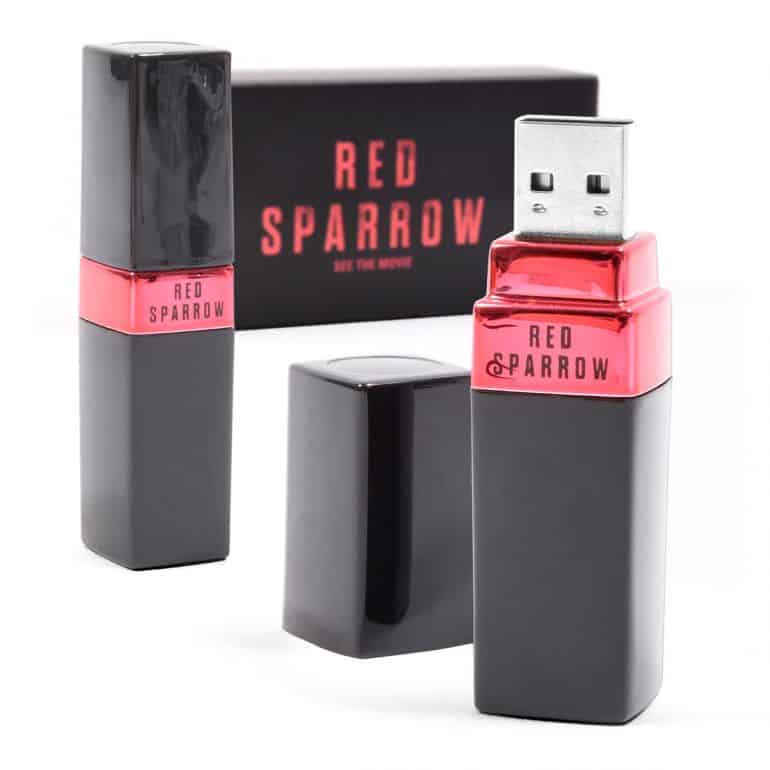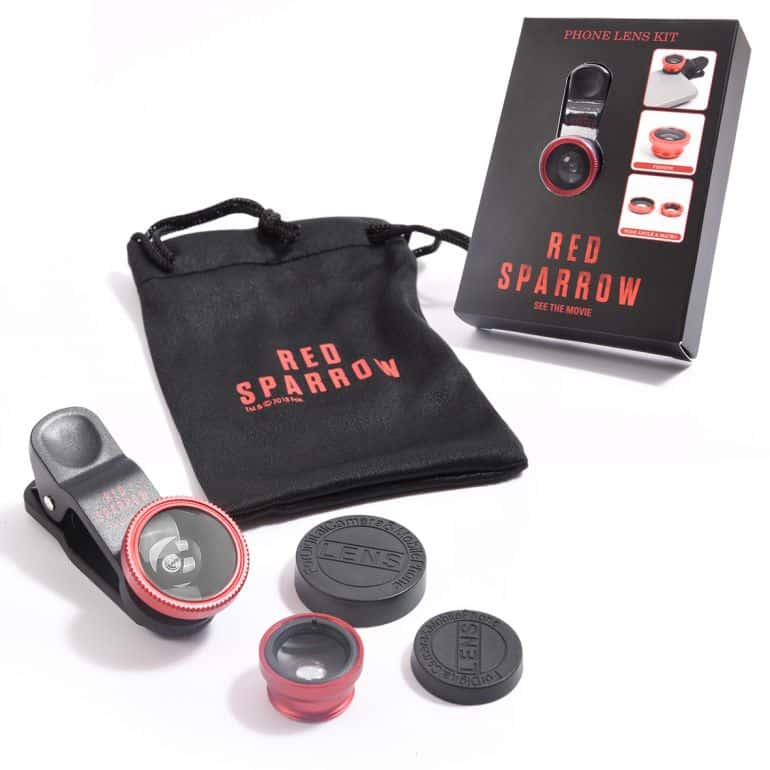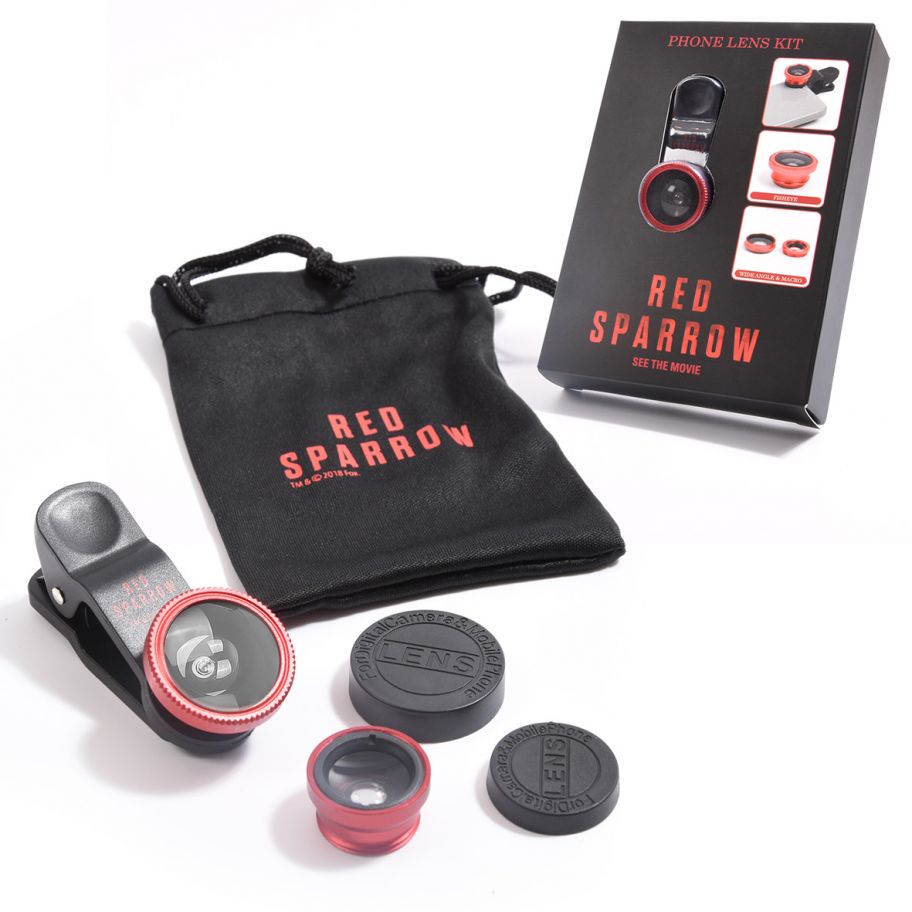 I know your secrets. #RedSparrow
PDominika Egorova is many things. A devoted daughter determined to protect her mother at all costs. A prima ballerina whose ferocity has pushed her body and mind to the absolute limit. A master of seductive and manipulative combat.

When she suffers a career-ending injury, Dominika and her mother are facing a bleak and uncertain future. She finds herself manipulated into becoming the newest recruit for Sparrow School, a secret intelligence service that trains exceptional young people such as her to use their bodies and minds as weapons. After enduring the perverse and sadistic training process, she emerges as the most dangerous Sparrow the program has ever produced.

Dominika must now reconcile the person she was with the power she now commands, with her own life and everyone she cares about at risk, including an American CIA agent who tries to convince her that he's the only person she can trust.

Based on Red Sparrow (the book) by Jason Matthews.
Jennifer Lawrence is joined by an impressive cast that includes Joel Edgerton, Matthias Schoenaerts, and Jeremy Irons.
Directed by: Francis Lawrence
Release Date: Fri 2nd Mar 2018
To stand a chance of winning this Red Sparrow merchandise, all you need to do is quote a line from the trailer (in the comments section below).
Competition closes 27th April 2018.
The giveaway is restricted to readers who reside in South Africa and have signed up for our newsletter only. Terms and conditions/Site disclaimer rules apply. One entry per person. The winners will be contacted via email. The prize excludes travel, is non-transferable and cannot be redeemed for cash.
All images belong to 20th Century Fox.