The past few years have seen gamers exploring quite a few post-apocalyptic wastelands and, while most of these have been draped in various shades of brown and grey, a new trend has emerged; the multi-coloured neon doused post-apocalypse. Nowhere is there a better example of this new direction than in Bethesda's first-person shooter, Rage 2.
Since its release in May, gamers and critics from around the world have enjoyed returning to the Mad Max-style combat, which features homemade weapons, suped-up cars and ugly mutants.
"Rage 2 shines in its gunfights, driving sequences, and from the fun perks and upgrades that you can use." – Jeuxvideo.com
The combat feels great, the powers are incredibly fun, and so much of the game just made me feel like a total badass. I can finally forgive the end of the first game, Rage 2 is simply put, a blast. – ZTGD
RAGE 2 is a really great game and easily one of the top shooters of this generation – Generación Xbox
If you haven't joined in the fun yet, here's your chance to win a copy of the game (on PlayStation 4 or Xbox One), a branded T-shirt and baseball bat (sponsored by Gamefinity).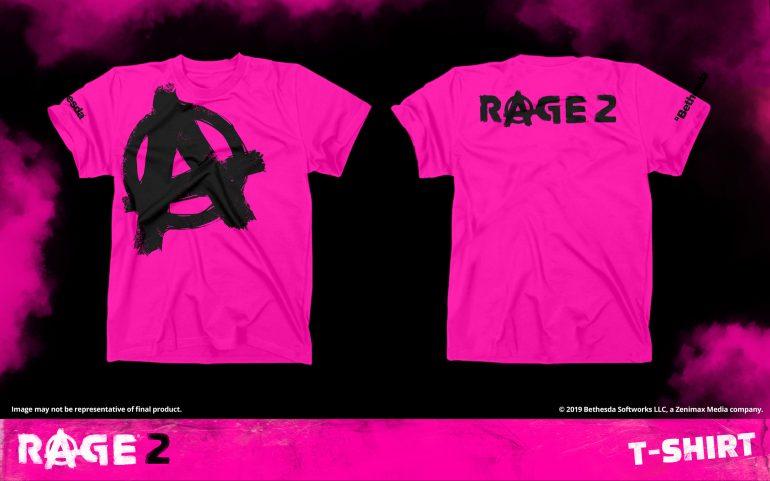 To stand a chance of winning this awesome Rage 2 hamper (sponsored by Gamefinity), all you need to do is tell us why you want to play the game (in the comments section below). Please use a working email address.
Competition closes Friday, 23nd August 2019. Winners will be contacted via email on this date.
The giveaway is restricted to readers who reside in South Africa and have signed up for our newsletter only. Terms and conditions/Site disclaimer rules apply. One entry per person. The winners will be contacted via email. The prize excludes travel, is non-transferable and cannot be redeemed for cash. To enter the competition an "Entrant" must be older than 18.