Last week, we reviewed the MEGA Construx Masters of the Universe Havoc Staff. This week we're giving one lucky He-Man fan the chance to win this awesome Skeletor Havoc staff from MEGA Construx worth R1000.
There's no He-Man without Skeletor — at least that's what the evil blue-skinned humanoid will have you believe. Even on a good day, the Masters of the Universe villain is always scheming and plotting his next attack. He wants Castle Grayskull and he'll stop at nothing to get it. Usually aided by a group of goons, Skeletor wields the Havoc Staff — a long sceptre crowned with a ram's skull.
If you've been a fan of the show (and brick building systems) as long as we have, you'll know that this MEGA Construx Skeletor Havoc Staff is a must-have for Masters of the Universe fans.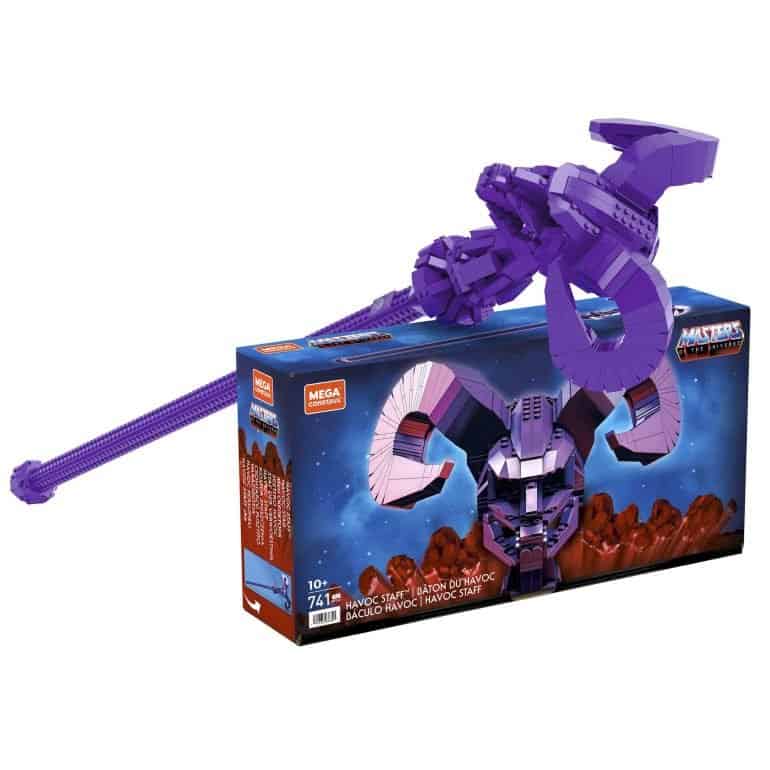 Product description: Channel Skeletor's evil magic with the power of his malicious Havoc Staff. Measuring 40.5-inches in length, this collector's building set replicates the ancient artefact with authentic styling and mystical detail. Sturdy enough to be wielded by the Evil Lord of Destruction himself, our version of his signature sceptre has been designed to honour The Dark Lord. Draw on that dark energy and build your own sorcery. By the power of Grayskull!
Product Features:
Highly collectable Havoc Staff replica building set modelled after Skeletor's signature sceptre, with authentic detail, studded shaft, bottom-end handle and iconic Ram Skull of Zelesia
This sturdy staff is built to be held and measures 40.5-inches long
741 bricks and pieces combine with all Mega Construx building toys and are compatible with other name brands
Ideal for ages 10 and up, this building set features detailed authenticity to help strengthen creative thinking skills
To stand a chance of winning the MEGA Construx Skeletor Havoc Staff, all you have to do is leave a comment and like our video review (on YouTube) and leave a comment below (on this page).
The competition closes on Friday, 27 May 2022 at midnight. Winners will be contacted via email after this date. Please use a working email address to communicate logistics.
The giveaway is restricted to readers who reside in South Africa only. Terms and conditions/Site disclaimer rules apply. One entry per person. The winners will be contacted via email. The prize excludes travel, is non-transferable and cannot be redeemed for cash.